|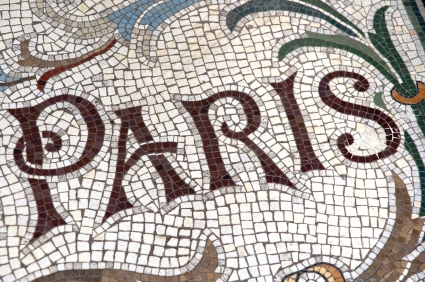 I wrote this article for the magazine Great Wine News, and thought I'd share it with you.
If you are looking for romance on your next trip, look no further than Paris. The City of Light exudes romance on so many levels, the beautiful architecture, amazing cuisine, and chic Parisians to name a few. But how can you make even more special? We have got 5 romantic places or activities for you to share with your loved one, and each is paired with a wine and culinary theme.
The top five most romantic places in Paris.
1. A romantic dinner on the Seine river: One of our most favorite activities is a romantic dinner aboard a yacht along the Seine river. There is limited seating for about 50 guests, and the food, service and wine list rival a Michelin starred restaurant. The romance factor is bumped up a notch when the yacht pauses in front of the Eiffel tower, in all her glory (usually when it is lit up for 10 minutes at the top of the hour), and the maitre d' invites guests to go on the upper deck for the lovely view and photo opportunity. There is no better way to see Paris in the evening, and enjoy a lovely meal for two along the way.
2. Picnic a la Française: Grab a bottle of wine (I recommend one from Beaujolais-Villages usually easy to drink and affordable), a baguette, some cheese and fruit, and head to the Luxembourg Gardens for lunch or a snack. The gardens are beautiful during any season, and the ideal spot for a picnic. The 60-acre park is known for its extraordinary fountains, sculptures, bucolic flowerbeds, and open-air cafes. This is where Marius and Cosette first meet in the novel Les Misérables, and where they fall in love with each other as soon as their eyes meet. I recommend settling under the trees near the children's area for shade and tranquility.
3. Indulge and discover champagne: a few years ago Le Dokhan's Trocadero Hotel launched Paris's first Champagne Bar. The Champagne Bar is an ideal place to spend a pleasant evening in an intimate, candlelit setting. Settle in an early 20th century armchair to savor champagne from the chef sommelier's expertly chosen list. A weekly champagne tasting features brut, vintage and rosé champagnes, selected among an estate's best offerings. The chef sommelier shares his vineyard knowledge, his affection for small producers and the quality of their champagne. A unique and enriching experience.
4. See the "I love you" wall: First, you will need some chocolate to enhance the journey. Some of the best chocolate shops in the world are found in Paris. Patrick Roger is a personal favorite, and there are 6 boutiques in Paris alone, so finding one should be quite easy. Don't forget a bottle of wine to accompany your special treat. Typically, the darker the chocolate, the more full bodied the wine. Red Burgundy or wines from St. Emilion or Pomerol are usually good French wines for both milk chocolate and dark chocolate. Next, have your picture taken in front of Le Mur Des Je T'aime (The Wall of I love Yous), a mural of tiles that say "I love you" in 250 languages.
5. An indulgent lunch for two with a view: Imagine a long and romantic late lunch at the Jules Verne, the Michelin starred restaurant located above the observation deck of the most iconic Parisian monument, the Eiffel Tower. The multiple course lunch menu is outstanding, and the wine list is comprised of a great selection of wines sourced only from France. The views are breathtaking; this is an excellent way to spend the afternoon, but reserve your table in advance, space fills up quickly. I recommend a table in middle of the room or a table by the window facing the Trocadero for the best views. An added bonus is you skip the lines and travel up the tower via a private elevator, who said convenience isn't also romantic?
Do you have any romantic places in Paris you'd like to share? Please share below!
Sign up for our Enewsletter and receive our FREE wine tasting guide