|
 Here are some of the latest French Wine Explorers Reviews:
"Lafite was truly special…..lunch at P.S. was even more special…..Alex and Pascal were fantastic….everything was truly wonderful." Barbara W., private Bordeaux and Loire Wine Tour
"Staying at Chateau Pichon Longueville Baron was magical. We watched the sun rise over the vineyards of Chateau Latour from the windows of our room. We enjoyed dressing for dinner, sharing an aperitif with new friends in the sitting room recalling memories of the day while nestled among the vineyards. Dinners at the Chateau were more intimate and memorable than at even the finest restaurants." — Tom & Lynda M, Bordeaux Prestige Tour
Everything was orchestrated in such detail with nothing to cause question or confusion. The two VIP lunches were extraordinary and I would request those again on any future tours and will highly recommend to others. Donald C., private Bordeaux wine tour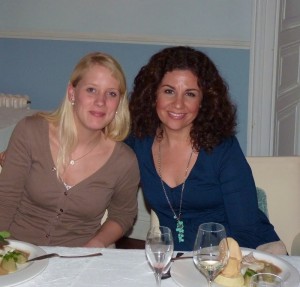 "French Wine Explorers designed an 18 day private tour of Paris, Loire Valley, Bordeaux, Chablis, Champagne and Burgundy for me and a friend from Brazil. We stayed at the best hotels, we dined at the best restaurants, we had the best guides available and tasted the best wines in each region of France. If you want to experience a First Class wine tour of France, choose French Wine Explorers." Bill L., multi-region wine tour
Thank you so much for arranging this amazing tour for us!! We had the most wonderful experience that was truly unforgettable and the highlight of our holiday! I must commend our guide on his exceptional knowledge and adoration of the Champagne Region!! We is the best guide we have ever had the opportunity to tour with and truly made the day special! Every detail was perfect!! The next time we go to France, you will definitely have to plan a trip for us…  Thanks again for everything 🙂 Kate S., private Champagne tour
Dear Pascale,
I don't have words to describe how wonderful was the time  we spent at Bordeaux. Your guide is a gentleman with an excellent knowledge about wine industry. The final fantastic experiance was our last visit. You can not imagen our surprise when we see the Venezuela flag at the entrance of the chateau and the final touch was after the lunch when Emanuele the waiter brought  at our table a cake with two candles singing happy anniversary. Elba started to cry.
So that, Elba and myself we wolud like to tell you, again,  THANKS A LOT.
Nestor and Elba V., private Bordeaux tour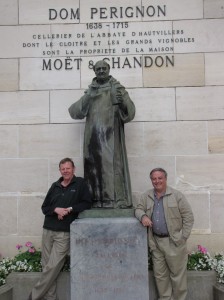 Hi Pascale,
I just wanted to let you know my clients had a wonderful time in France. Thank you for all your assistance and patience working with me on this. Veronika M., travel consultant, Taste of Paris and Burgundy tour
Pascale,
I didn't want another day to pass without sending you our thanks for a wonderful trip!!  We arrived home Saturday evening full of good wine, delicious food, and happy memories. Everything was flawless and we enjoyed ourselves tremendously.  The guides were all very nice and quite informative, but the standout was in Burgundy!  He was absolutely" magnifique" !!
Thank you again for all your help with our trip.  It was an experience we shall all cherish!
Merci,
Andrea and Bill R., Custom Paris, Burgundy and Bordeaux Tour
Looking for French Wine Explorers reviews from the press?  Click here for French Wine Explorers in the press.