|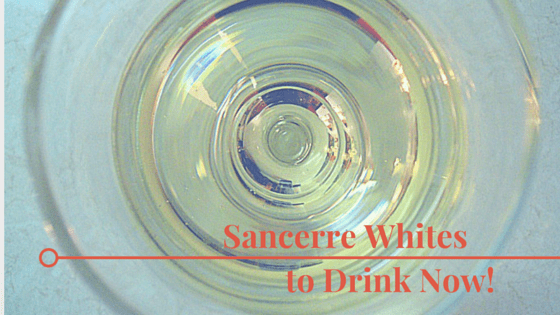 Sancerre Wine: The Best Whites to Drink Now!
Here is a problem for the wine lover. We were celebrating a birthday dinner at a fine local restaurant, and fresh caught Chesapeake Bay rockfish (striped bass) was that evening's special dish. The wine menu was passed to me, and I found that the selection of familiar white wines didn't quite fit the need. They were, by and large, rather light and some were acidic.
Then I found the pages of the wine menu which listed Loire Valley white wines. I knew that the Loire Valley was improving its wine offerings. So perhaps there was something to be found here. The Loire Valley features Sauvignon Blanc wines, not the Chardonnay which I would choose for a fine, rich fish course such as rockfish. But then, I noticed some special offerings, from the Upper Loire. The Pouilly-Fume, which this column last considered, is delicious, but rather on the light side, not the right choice for rockfish. Its neighbor Sancerre, also made from Sauvignon Blanc grapes, is more flavorful, and deeper in taste and complexity.
What made that more intriguing, for fans of terroir such as myself, was the chalk layer that was present in some of the Sauvignon Blanc vineyards of both Sancerre and its neighbor, Pouilly-Fume. Was there a white Sancerre on the wine menu? There was a Vincent Delaporte 2013 Sancerre Silex cuvee Maxime (retail $47), produced from premium acreage. And this choice wine was available at less than half the cost of choice white Burgundy wines. We enjoyed the wine, which was full-bodied, and complemented the rockfish. I was reminded of my choice of a Chateau Smith Haut Lafitte, an exceptional white Bordeaux wine, many years ago at the New Orleans restaurant, Antoine's, which set me back $9.00! (The price has now increased, according to our return trip two years ago to New Orleans.)
This is a wine lover's lesson. Learn what you can about wines, from trips and wine blogs. There is usually something new going on. To my personal experience, the example of Bordeaux, whose wines are escalating in cost, has been to encourage other wine areas to improve their product and increase their market share for fine wines. That is true of the Loire Valley. Years ago, the best that you could hope for in locally produced wines was a pleasant luncheon sipping wine. Now, the wines are more flavorful, and the acreage under cultivation has grown. In 1983 there were 4,000 acres of Sancerre wine under cultivation – now there are 6,250.
As cultivation proceeds, so does the designation of the best wines. The place name Chavignol, for example, refers to a hillside near Sancerre. It has a rich subsoil that is the same outcropping that one finds at Chablis. No wonder these wines are beginning to be premium priced.
Here are a few selections of white Sancerre wine that you might enjoy. Meanwhile, share with us the white wines of Pouilly-Fume and Sancerre that you have particularly enjoyed.
2012 Chateau de Sancerre 2012 ($21)
Jean-Marc Crochet Sancerre Cellier de la Thibaude 2015 ($22)
Gerard Boulay Sancerre Chavignol 2013 ($30). (The Boulay wine is produced on the Chavignol slopes. It goes with Chavignol goat cheese from exactly the same region.)
Sancerre Delaporte 2013 ($21)
And for a special occasion, don't forget the Delaporte cuvee Maximum 2013 ($47 retail). For the moment it is thought to be the most expensive white Sancerre wine– but that is still far less than the cost of a fine village appellation white Burgundy.
 Sign Up for our eNews articles and receive our Free Guide to Wine Tasting Like a Pro!