|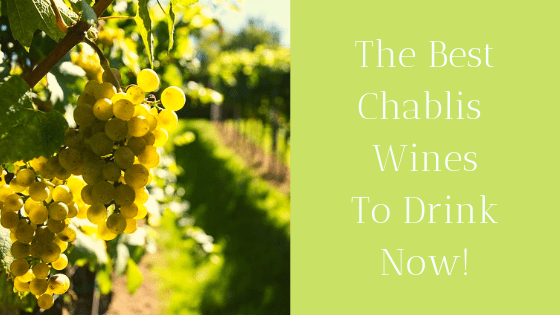 The Best Chablis Wines to Drink Now!
When I was in college, it often was my task to provide refreshments when visiting dignitaries came to talk to our budding diplomats club. The talks were interesting, but the wine was pedestrian. The very worst of those was a sweet, unbalanced Chablis from California. I made myself a promise that I would never touch the stuff again. It was years before I understood that the California Chablis had nothing to do with the best Chablis wines from Burgundy.
It was a revelation when I first savored a refreshing glass of cool Chablis, France's premier aperitif. It was well balanced fresh and distinctive, with a touch of citrus. The quality was obvious. So much so that when it was poured, the topic of conversation shifted to the wine that had just been served!
Chablis is enjoyed as an aperitif because it is both flavorful and light. It prepares you for wines and dinner to come, without smothering your taste buds. Can the same be said of your favorite Scotch or Gin cocktail? That is why the best Chablis, like champagne, is often served as an aperitif in France.
This is a white Burgundy, coming from the northwest corner of that area. It is grown in a small wine region in the Yonne Department, 113 miles southeast of Paris. It is an easy and pleasant drive: take the Auxerre Sud exit from the National AutoRoute A6 from Paris, and eight miles later, there you are!
The small town of Chablis (some 2,000 inhabitants) faces the Serein River. My wife and I spent a perfect afternoon in the little town square. We enjoyed a carafe of chilled Chablis and Croques Monsieurs (a sort of grilled ham and cheese). Our view, across the Serein River, was the hilly 240 acre elevation, north of the town. It was (and still is) the home of all seven Chablis Grands Crus. These special Chablis wines now range in price from $50 to $100 a bottle, and the general opinion is that the finest is Les Clos. The other six are:
Blanchot
Valmur
Grenouille
Preuse
Vaudesiri
Bougros
Your favorite Chablis wines may well be one of the 40 well-made Premiers Crus. They sell for roughly half the cost of the Grands Crus. We sampled these wines when we visited the William Fevre property for a wine tasting. Mr. Fevre was proud of his Premier Cru Les Vaillons, which has become my favorite Chablis. You may enjoy discovering this wine, which is not wholly owned by the Fevre estate. We found it light and flavorful. It is perfect as an aperitif wine, served with small crabcakes.
As your Chablis taste develops, you will enjoy comparing a Premier Cru made by different producers. To start, it is generally thought that
Les Vaillons,
Fourchaume,
Montee de Tonnerre,
and Mont de Milieu are fine first growths.
Consider joining one of our award-winning small group or package tours, view our options here: Burgundy Wine Tours
So, taste a Vaillons made by Fevre, and one produced by Moreau or Dauvissat. The differences in taste may be striking. Remember that the best Chablis producers have strong views about their wine. They ask themselves: should it be aged in oak, or stainless steel? The former would result in a weightier wine, but some producers would say, not a true Chablis.
But you may wish to join me with a glass of Fevre's Champs Royaux. This is a bargain wine made by Fevre . It is made from grapes that are grown on small plots of land classified as Premier Cru. Since the plots are small, he blends the wine with grapes that are not Premier Cru; thus creating a delicious wine at a low price point. A glass of chilled Champs Royaux may well be your own favorite aperitif – and save your Scotch for after dinner!
Sign Up for our eNews articles and receive our Free Guide to Wine Tasting Like a Pro!