|
When planning your wine tour to France, it's best to see where the French wine regions are situated on a map.  Then it's best to gauge how far the French wine region is from Paris or Nice, or where you will arrive initially in France.  As you can see, there is no shortage of French wine regions, so pick your region, choose your dates, and go!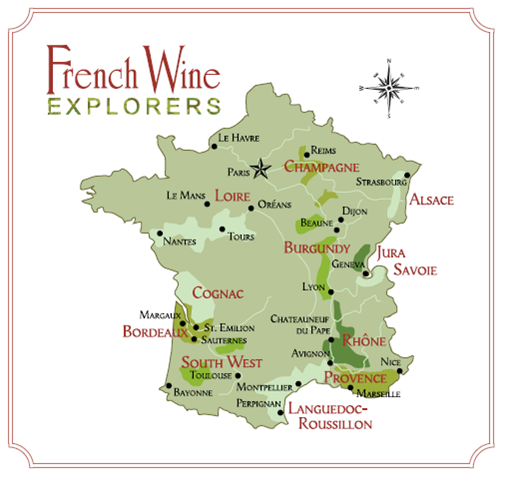 The most popular wine regions are Bordeaux, Burgundy, Champagne, the Loire Valley and Provence.
Related Articles:
Sign up for our eNewsletter and receive our FREE wine tasting guide.