|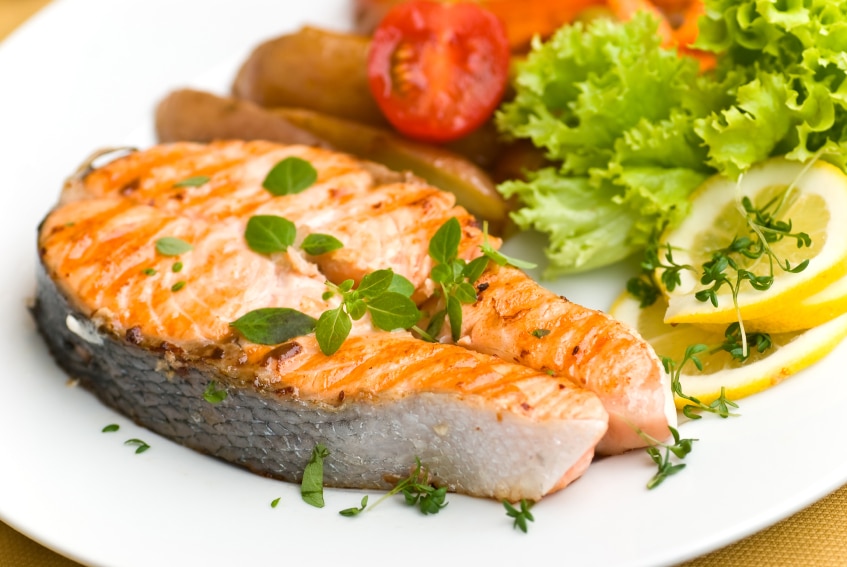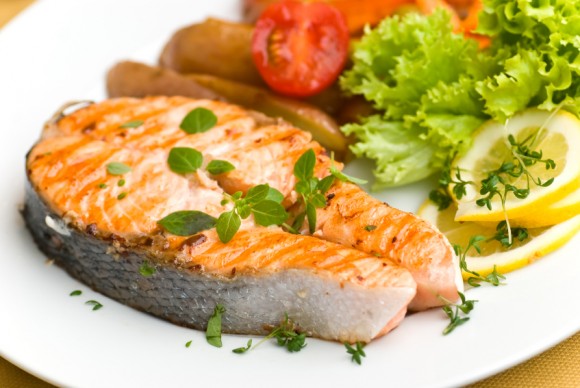 Pairing French Wine With Seafood
When pairing French wine with seafood, let's look at the rules, and then let's break them. 
Normally you serve white wines with seafood or poultry, and red wines with beef and other red meats. But fish varies in flavor. Some are light and others are more substantial.
How the fish is cooked, and with what sauce, are important factors. And not all white wines are the same. Some are light, others rich with flavor. And some age well, while others tastes best within a few years of bottling. With this in mind, let's consider a dozen or so seafood options, and suggest wines to go with them.
Sign Up for our eNews articles and receive our Free Guide to Wine Tasting Like a Pro!
Pairing French Wine With Shellfish
Raw Oysters: raw oysters are perfect with chilled Chablis (some say because the vineyards of Chablis are built over deep layers of shells from past millennia).

You won't be disappointed with a William Fèvre premier cru Les Vaillons Chablis.
I prefer Oysters Rockefeller, and this fine cooked oyster dish, created at Antoine's in New Orleans, goes well with Chablis.
You could substitute a Lucien Albrecht Crémant d'Alsace rosé. This salmon-pink sparkling wine that marries well with the flavors of cooked oysters and spices.
Steamed Lobster:

We just feasted on steamed lobster for Father's Day. Our pairing was a bottle of Lucien Albrecht Pinot Blanc Cuvée Balthazar.
Pinot Blanc goes quite well with lobster, with its substantial flavor, neither sweet nor spicy.  
Spicy Shrimp:

Spicy shrimp is a summer treat, by the half pound at least!
Enjoy it with Muscadet wine, such as Château Chéreau-Carré Chasseloir sur lie. This is a flavorful wine that sets off the shrimp well.
Steamed clams:

These pair well with your favorite Muscadet wine.

For steamed mussels with garlic sauce,

try a fine Pouilly-Fumé from the Loire Valley, a clear and refreshing wine made from Sauvignon Blanc grapes.
More Pairings to Consider:
Shrimp Cocktail: here the flavors of the sauce indicate a contrasting wine.

One of the finest Bordeaux wine producers, produces a rosé wine, and at a reasonable price (Domaine de Chevalier). "This may be the start of a beautiful friendship," as Rick Blaine said to Captain Reynaud in Casablanca!                     
Crab cakes: these are a Chesapeake Bay favorite.

Try a fine white Graves wine, such as Château Bouscaut blanc.
This is a classic Bordeaux blend of Semillon and Sauvignon Blanc grapes, from a region that is justly becoming better known. The wine has good body, matching well with crab cakes.
Scallops: Scallops are delicious, but I prefer them well done.

Their flavor is intense, so you could try several of the wines already discussed (Muscadet, Alsatian Pinot Blanc).

But why not try something new? When I was made a member of the Compagnons du Bordeaux wine society, an experienced winemaker urged me think beyond the usual strictures of wines and foods. Grilled eel was the first course, and although a fish, it had such a strong flavor, my friend urged, that a young red wine would go well. For scallops, try a mild red Loire Valley wine made from Cabernet Franc grapes, from Chinon or Bourgueil (Vignobles du Paradis).
Pairing French Wine with Grand Fish Dishes
Here are the grand fish dishes, for a fine dinner, with wines to match.
Salmon and swordfish: these fish are popular options, and their weighty flavor suggests a comparable wine.

Try a fine white Burgundy, which marries well with flavors that complement the fish.
Try a Meursault from a reliable producer, perhaps Louis Latour. As time goes on, you can vary the wine served with the sauces that accompany the fish.
That reminds me of an excellent fish, sander—or "pike-perch"—that is found in Hungary and in Burgundy.

It has a rich, nutty taste, and goes memorably with white Burgundy wine.
Try it with a Latour Puligny-Montrachet, and you will have a meal that will be recalled with pleasure for many years to come.
I still recall my first taste of turbot.

It was while I was driving to Turkey from Greece with another Embassy officer. We had just passed Philippi and admired the Roman ruins. We stopped at a restaurant overlooking the bay, and were told that turbot, a rare delicacy, was freshly caught. The flavor was light and delicate, but substantial and lingering.

A light white wine of high quality was indicated, and we found it, years later.
That was when I first tasted a Bonneau de Martray Corton Charlemagne. This version of the grand cru white Burgundy is light, with a lingering flavor.