|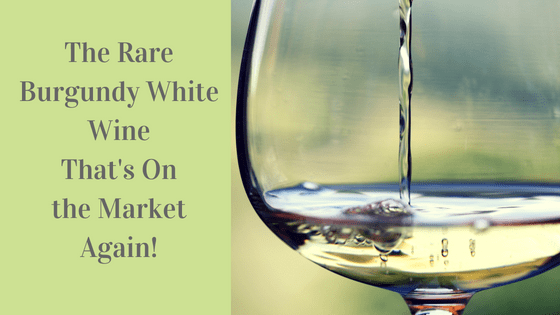 Chambolle-Musigny: The Rare Burgundy White Wine That's On the Market Again
Chambolle-Musigny, the smallest area of storied grand cru wines in Burgundy, is well worth your visit. It has two grand cru red wines, Le Musigny and Bonnes Mares, and one storied grand cru Burgundy white wine, Le Musigny Blanc. Bonnes Mares is a sturdier red wine produced in the northern corner of the appellation. It is a fine grand cru, but resembles more closely other areas in the Cote de Nuits, where clay topsoil also predominates. The limestone in the southern portion of Chambolle-Musigny produces a more subtle flavored wine. Some have compared Le Musigny favorably with fine Bordeaux wines, especially Chateau Margaux.
From the tiny Route des Grands Crus south from Morey-St. Denis arrive in Chambolle Musigny, a charming small village where you could easily find everything you need for a roadside picnic. Then drive the Route des Grands Crus a few more miles, and you will find the Le Musigny vineyard adjoining the Clos de Vougeot.
It is a spectacular site. Le Musigny is on a rise directly overlooking the Clos de Vougeot. Le Musigny is grown in three adjacent plots:
the Combe ("Canyon") d'Orveau, the smallest of the three at just two acres
Les Petits Musigny, ten acres situated just above the Clos de Vougeot
and the adjacent fifteen acre, Les Musigny. Total production of Le Musigny is just 4,500 cases.
Nearby is the well-regarded first growth, Les Amoureuses.
Related Content: Northern Rhone Wines That Will Make You Happy
I remember tasting the 1990 Le Musigny at the Domaine Comte de Vogue, the leading producer of this small appellation, and it was a revelation. It was full of flavor, with an inner intensity I had not tasted in other wines. One might almost have understood why the late Shah of Iran took most of an annual production for a celebratory dinner marking (he said) the 2,500th anniversary of his family's reign. One can also well understand why this event, once word got out, became a symbol of royal excess and played its role in the overthrow of the Shah.
I asked about the Burgundy white wine, Le Musigny Blanc. I was pleased to hear that the miniscule three quarters of an acre of Chardonnay grapes that comprise the entire vineyard are enclosed within the Pinot Noir grand cru Le Musigny vineyard. The growing plants look the same, and you'll need an expert to point out where Le Musigny ends and the tiny Le Musigny Blanc begins. On a whim, I asked if we could taste a few of the Chardonnay grapes of this famous, tiny vineyard. Permission was given. They were the finest grapes I had ever tasted.
My wife gave me a bottle of the 1992 Musigny Blanc for Christmas the year after our visit. They number the bottles, and this one was number three of the vintage.
Recently I found that bottle in my wine storage, and, curious, decided to see what it might be worth.
It was a staggering tale!
It seems that the de Vogue family, in 1993, decided to replant their Musigny Blanc, with fresh Chardonnay grapes. That meant that for years, as the grapes matured and aged, this would not be a well-aged wine.
The owners decided, therefore, that it could not be sold as Musigny Blanc. In fact, 22 vintages went by, before the output of this little plot could be called Musigny Blanc, with the 2015 vintage. Before that, the wine was bottled under the de Vogue name, but it was simply called Bourgogne Blanc.
I researched my Christmas wine, and found that a bottle of 1992 Musigny Blanc now would sell for $2547! The Bourgogne Blanc, made over 20 years, sold for $368 a bottle. Now that Le Musigny Blanc is again being made, it costs $1070 a bottle (for the 2015 vintage). It will find a market, based on the small numbers available (about 100 cases) and my tastings at the estate. Chambolle-Musigny is a pricey wine region. You may find some first growths to get an approximation of what this appellation can deliver:
The Jadot "Les Amoureuses" 2015 costs $299
A generic 2015 Guillon Chambolle-Musigny is $74
And you might just find one of the vintage Bourgogne Blanc bottles. We'll never tell that it isn't really Le Musigny Blanc!
Let us know what your favorite Burgundy white wine is (or Burgundy red!). Comment on our Facebook page @FrenchWineExplorers or our Twitter @FrWineExplorers.
Receive timely updates and promotions and a free Guide to Wine Tasting Like a Pro-Click Here!