|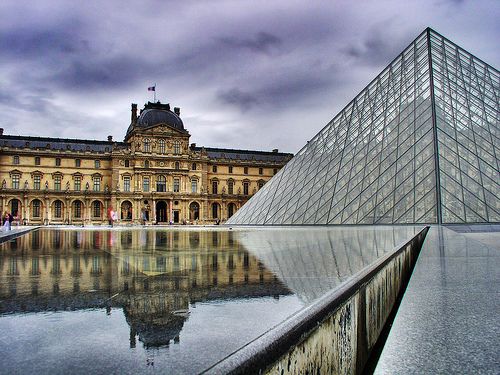 Ask any local, and they'll tell you that the best advice for eating near the most popular Parisian landmarks is not to: after all, restaurateurs know that tourists are going to come down from the Eiffel Tower or out of the Louvre Museum starving, and they tend to take advantage of our tired legs and "underdeveloped" palates to pawn unexciting and overpriced food off on us, telling us it's local or authentic.
And yet, if you know where to look, you can be pleasantly surprised near certain sights, particularly the Louvre Museum– and that's a good thing! With over 35,000 works of art, it's no wonder people come out of this must-see museum more than a bit peckish. Here are our favorite places to visit within stumbling distance of the Louvre Museum.
The Louvre Museum: Eat and Drink Nearby
For a Sit-Down Lunch
One Louvre standby is the ideal place to snag lunch after a morning spent

walking the hallowed halls of the Louvre. Café Marly (93, rue du Rivoli) overlooks the Louvre's pyramid, so you can take in the enormity of your morning accomplishments as you savor a croque monsieur. Be aware: this is not the place for fine dining. You're paying largely for the location, and so your meal will be expensive and not the best you've had in Paris. But as far as locale is concerned, you can't do much better!

If flavor is more important to you than location, walk a bit further afield to the Café Palais Royal (1 rue Valois), just through the exit of the Louvre onto rue de Rivoli. The secret of this restaurant, as with many near tourist locales, is to know its strengths. The croque monsieurs are not made in-house, and the salads are kind of meh, but the tartines of goat cheese or smoked salmon on Poilane bread are a delicious sum of their parts.
For Lunch on the Move
If you're planning on continuing the whirlwind of sightseeing after the Louvre visit, you might just want a quick place to sit down and replenish your energy. 
There are all manner of chain shops nearby, one of the best in this situation is the French bakery chain Paul.This is the case for a number of reasons: it's located in the Louvre itself, right next to the entrance to the underground Carrousel mall, making it ideally situated for those who decide to do another lap of the museum after lunch.
But unlike other choices, Paul offers a good, solid menu of sandwich, pizza and quiche options that are always tasty and flavorful and reflect the local flair. The poppy seed baguette with chicken, raw veggies and a mustard mayonnaise is a good standby, but their pizzas tend to be good as well.
For a Midday Pick-Me-Up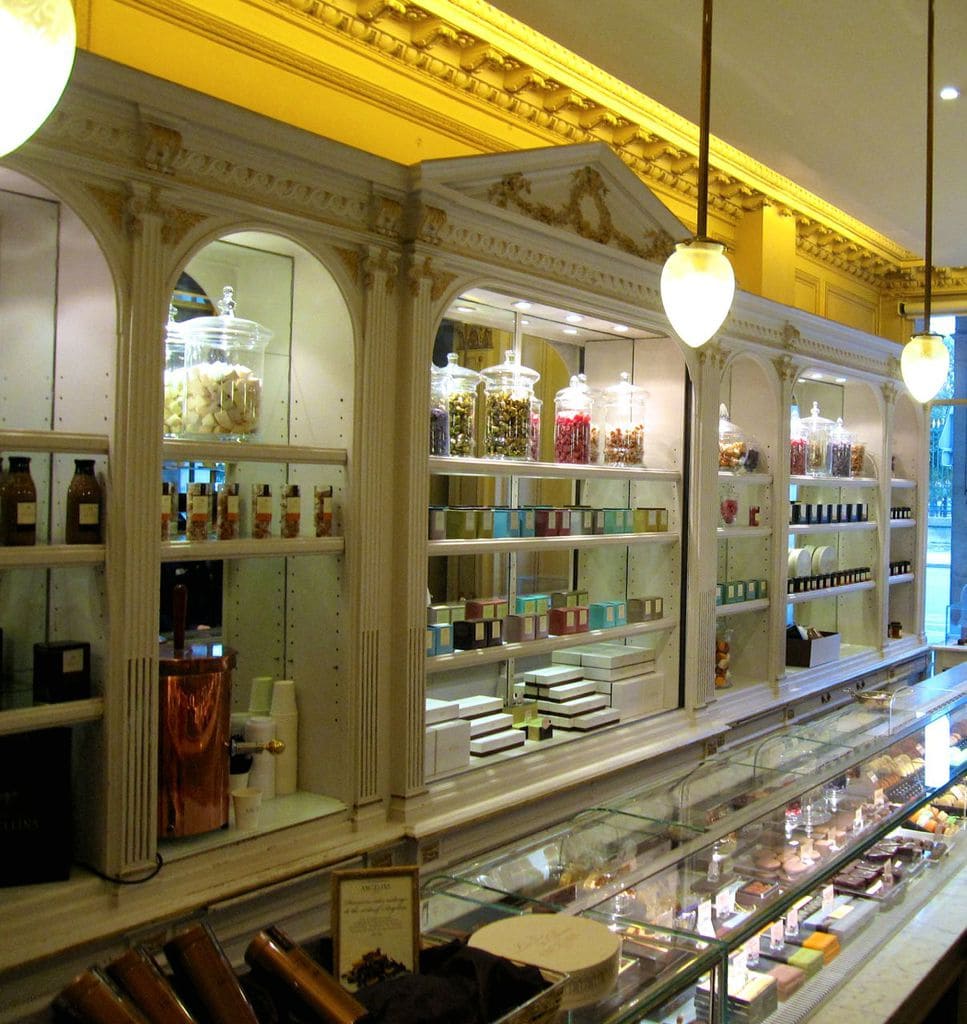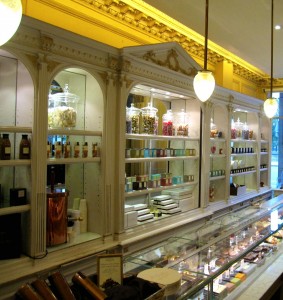 Depending on when you walk into the Louvre's glass pyramid entrance, you might not stream out with the rest of the masses at mealtime.
If you want to have a little mid-day nosh, Angelina (221 rue de Rivoli) is the perfect place for a bit of a sugar kick to wake you back up.
The Paris standby is home to a beautiful Belle Epoque dining room. While they do serve meals, the strength is in their assortment of pastries and thick, luscious African hot chocolate.
Don't be scared off by the line out the front: it moves very quickly and gives you the opportunity to check out the pastry case.
For an Apéritif
Apéritif is a classic contender for best French tradition; there are two wine bars near the museum that we positively love, so it's up to you to decide which ambiance you prefer.
The first is Le Garde-Robe (41, rue de l'Arbre Sec). This wine bar specializes in natural wines; if you don't know about these all-natural bottles, this is the perfect place to learn. You are encouraged to order food here and may even be obligated depending on how much wine you order, but the assortment of charcuteries or cheeses (or both!) make the perfect accompaniment.
For a wider selection of the French wines you know and love (and a good number you don't!), head to O Chateau (68, rue Jean Jacques Rousseau) for one of the biggest choices of wines by the glass you'll find in Paris — the 40 bottles change every week! This locale is in a former 17th-century wine cellar with three different rooms with different ambiances in which to sip.
For a Hearty, Delicious Dinner
Down a pedestrian street just a stone's throw from O Chateau, you'll find Aux Tonneaux des Halles (28 rue Montorgueil), the sort of traditional, authentic bistro you had resigned yourself to believing was a part of Paris' past. I had too, until I tried their entrecote steak. The food here is hearty, the dining room minimalist but charming, and the staff as pleasant as one can hope for in France. And the wine by the pitcher is the perfect way to end a day at the Louvre.
Where do you like to eat while visiting the Louvre Museum? Did we miss any good spots? Tell us below!
Sign up for our eNewsletter and get our FREE wine tasting guide.