|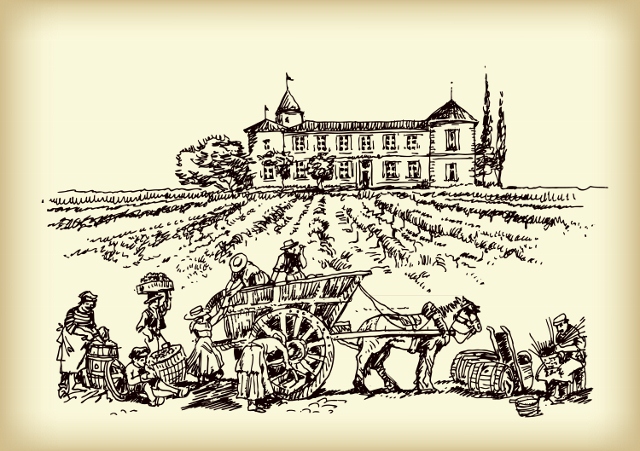 It sounds faddish, applying organic or biodynamic techniques to wine production. Yet, the movement is gradually catching on, and several of France's most eminent wine estates, such as Chapoutier in the Rhône Valley and the Domaine Leflaive in Burgundy, are adherents. What has attracted them? Some say it is a return to basic principles of sustainable agriculture, and also a reaction to the "globalization" of wine tastes brought on by point scores. The former may be good for the soil and wine, as the latter reaction helps bring forth the individual features of a property's wine.
            Organic farming refers to grapes grown without artificial chemical additives, such as pesticides or fertilizers. Biodynamic wine growing may involve not only the avoidance of chemical additives, but according to an early enthusiast, the use of specific natural  biodynamic preparations (7 medicinal plants, such as chamomile or valerian), plus silica and cow manure. 
            I rather prefer the more flexible approach taken by the Return to Terroir group, founded in 2001 by Loire Valley vintner Nicolas Joly, of the Coulée de Serrant estate.  This approach features a Charter of Quality, with three stages (and three stars) of biodynamic adherence. From no chemical products to no Chaptalization (addition of sugars to boost the wine's alcohol level), producers have different levels of adherence.
            There may be a true believer aspect to the movement, but after an extensive tasting I was bound to conclude that the wines produced are individual and delicious. The wine producers are clearly devoted to making the best possible wine, through the use of biodynamic methods.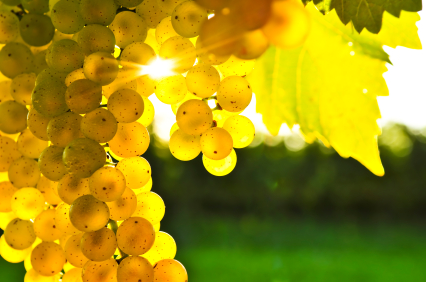 Here are some wines produced biodynamically that I have found very enjoyable.  I think that their prices may reflect somewhat higher costs of production, but the results are delicious. Their wines taste fresh and delicious. They are clearly onto something.
            From the Domaine de Villaine in Burgundy, where Pierre de Benoist, the nephew of Aubert de Villaine of the Domaine de la Romanée Conti, uses neither pesticides nor herbicides, I enjoyed their 2007 Bourgogne Aligoté ($22) and a Chardonnay "Les Saint Jacques" 2007 ($36), which I would have taken for a premier cru Chablis. (Want to taste THE Romanee-Conti?  Join us on our Burgundy Grand Cru tour)
            The Domaine Leflaive white Burgundy wines have come from totally biodynamic farming methods since 1998. Their 2005 Puligny-Montrachet, for example, was "just about perfect," raising the question for the budget minded – why buy a premier cru when this village appellation is so delicious? Their 2009 sells for $84.
            The Maison M. Chapoutier 2007 premier cru Meysonniers Crozes-Hermitage ($33) was full of delicious fruit flavors.  Their 2009 Châteauneuf du Pape La Bernardine sells for $49. And the Domaine de Villeneuve, at Orange, biodynamic since 2000, has produced a string of superior vintages of Châteauneuf du Pape.         
            I was surprised to find a champagne in this company, Champagne Fleury, biodynamic since 1989. Their Brut Tradition Carte Rouge Nonvintage is a delicious blanc de noirs, or Pinot Noir based champagne ($42). And for Bordeaux enthusiasts, try a Côte de Bourg, Château Falfas. Their 2005 ($19) was excellent, at 55% Merlot, 30% Cabernet Sauvignon, 10% Cabernet Franc, and 5% Malbec. The Malbec is said to add color to the blend.
            Give these biodynamic wines a try. I think you'll find them delicious, and the movement they represent worth your attention.
William S. Shepard, Wine Editor
Related Articles:
Organic, Biodynamic, Vegan, Natural wines… What It All Means
Wine Tours: How They Help Decode Terroir
Copyright ©2011 French Wine Explorers