|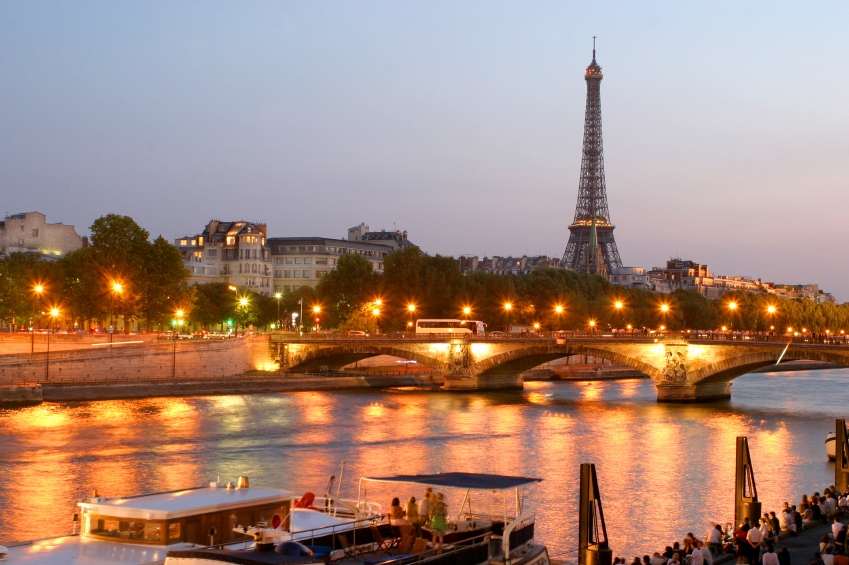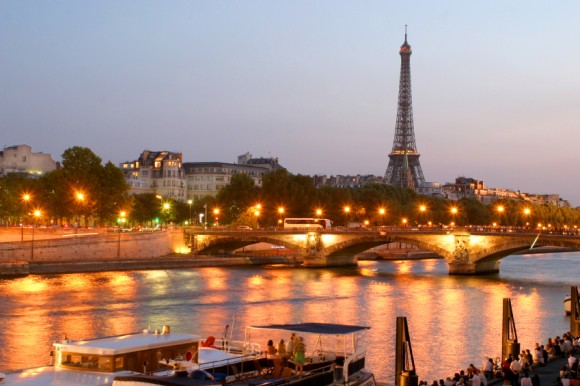 Paris may be known for its cuisine, but after one too many meals of magret de canard and steak-frites, you might be hoping for something a little bit different. Luckily, the capital offers much more in the realm of gastronomy than French food. No matter your budget, there's international food in Paris to whet your appetite.
The Cheap – Pho at Dong Huong
While American-style Chinese food is nearly impossible to find in Paris, the city more than makes up for it with Vietnamese food. Vietnamese immigrants arrived in droves in the wake of French colonization in the 19th century. More arrived during the onsets of both World Wars, and even more settled in the country as refugees after the Fall of Saigon in 1975. Today, about 300,000 Vietnamese people live in France, a great majority of whom live in Paris.
The Vietnamese portion of the city is principally located in Belleville. While there's not much else to attract you to the neighborhood, save Père Lachaise Cemetery, it's worth it to make the trek for the pho. Pho Dong Huong actually has a fairly extensive menu, but stick to the P5, a traditional broth with beef meatballs, noodles and raw beef that gently cooks in the hot soup, and you'll be well fed and happy for under 10 euro.
Pho Dong Huong
14, rue Louis Bonnet
11th arrondissement
Closed Tuesdays
Average 3-course meal (no wine): 20 euro
The Moderate – Mary Celeste
Mary Celeste is one of several small plates restaurants gracing the capital of late. Part cocktail bar, part restaurant, Mary Celeste has taken Paris by storm with a combination of innovative cocktails and "fusion" food imagined by Chinese-Romanian-Canadian chef Haan Palcu-Chang. Chang's menu tends to be Asian influenced, with over half of the ever-changing menu options being vegetarian or vegan.
One menu staple, the deviled eggs, are steeped in soy sauce, covered with a good amount of freshly grated ginger, and garnished with toasted wild rice. An intriguing novelty for the French palate and an exciting way to experience the freshness of the modern Parisian dining scene.
Mary Celeste
3, rue Commines
3rd arrondissement
Average 3-course meal (no wine): 40 euro
The Expensive – Chamarré Montmartre
Chamarré Montmartre highlights the cuisine of yet another immigrant group in Paris: Mauritians. The island nation of Mauritius in the Indian Ocean is one of three French-speaking Mascarene Islands, along with Réunion and Rodrigues.
Mauritius became a French colony in 1715 and was then called Isle de France. The British took control of the island during the Napoleonic Wars, and as a result of this and other events in their eventful history, most Mauritians are multilingual.
Chef Antoine Heerah is no exception. After learning the ropes at l'Arpège, a famed Parisian restaurant, he opened his own kitchen, seamlessly uniting his French training and Mauritian background. The menu features some classic dishes that would easily be found on any French bistro menu: foie gras, chanterelle mushrooms, magret de canard. But the true gems are in chef Heerah's fusion delicacies: Oceanic shrimp with black risotto and shiso, John Dory carpaccio with octopus and Meyer lemon, Caribbean cod with crab and sweet chili sauce.
Chamarré Montmartre
52, rue Lamarck
18th arrondissement
Average 3-course meal (no wine): 69 euro per person
Any Paris restaurants you would recommend?  Let us know below!

Sign up for our eNewsletter and receive our FREE wine tasting guide.