|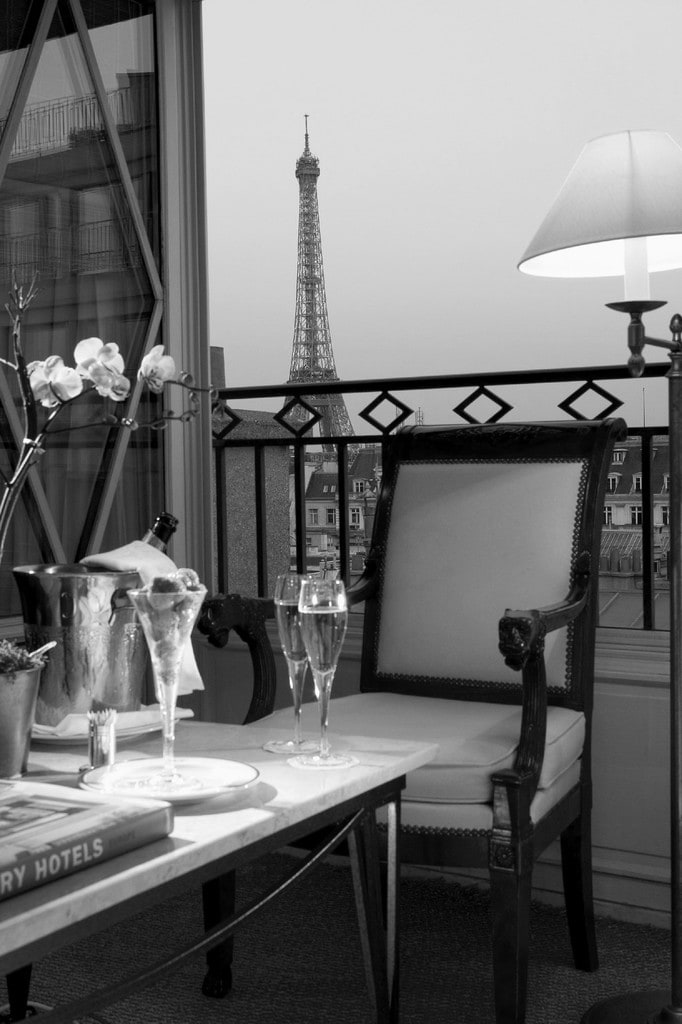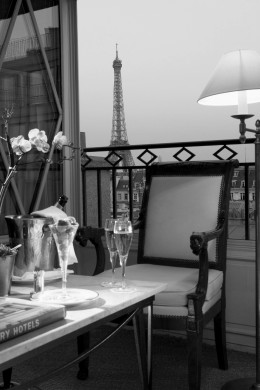 The Radisson Blu Hotel, Le Dokhan's, Paris Trocadéro exudes true Parisian charm.  This boutique hotel has the modern amenities of a new property, while keeping its old world charm.  Plus the first ever Champagne Bar in the hotel alone is worth the visit.  A perfect hotel for our Taste of Paris and Beyond tours!
THE HOTEL
In the heart of the 16th arrondissement, one can discover a typical Parisian hotel on a calm street near the Trocadéro. Handled by the Rezidor Hotel Group (which also owns the Bordeaux Regent we feature in many of our Bordeaux wine tours) as part of their first class brand, the Radisson Blu Hotel, Le Dokhan's Paris Trocadéro reveals unparalleled elegance and charm.
Behind the fine Haussmann-style façade lays a truly Parisian hotel featuring high-luxury amenities. Upon arrival, guests are immediately taken with the warm, intimate atmosphere of this former private residence built in 1907. Marble and wood bestow a very personal look to the front desk. The adjacent lounge reminds of a private residence, with a fireplace, sofas and decorative objects hunted down in antique shops. At all times, you can feel a strong sense of being at home.
THE CHAMPAGNE BAR
12 years ago, Le Dokhan's Hotel innovative spirit led it to launching the French capital's first Champagne Bar. Open to the public and hotel guests alike, the Champagne Bar is an ideal place to spend a pleasant evening in an intimate, candlelit setting. The atmosphere is relaxed and cosy. One settles in an early 20th century armchair to savour champagne from the Chef Sommelier's scrupulously chosen produce.
Passionate about his profession, the
Chef Sommelier proposes a champagne-tasting every week featuring brut, vintage and rosé champagnes, selected among an estate's best crus.
Prestigious houses and also small producers discovered during his many trips in the Champagne countryside, spark exciting discussions. The Chef Sommelier shares his vineyard knowledge, his affection for small producers and the quality of their champagne. A unique enriching experience. For more information on small grower producers in Champagne, read our
article on Champagne
.
Call us for availability for this property for our Taste of Paris and Beyond tours at 1-877-261-1500 or email us at [email protected].