|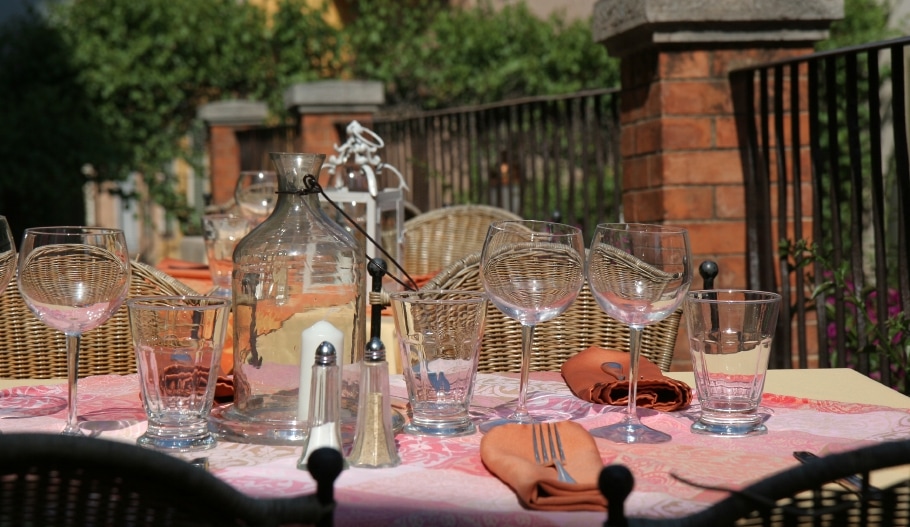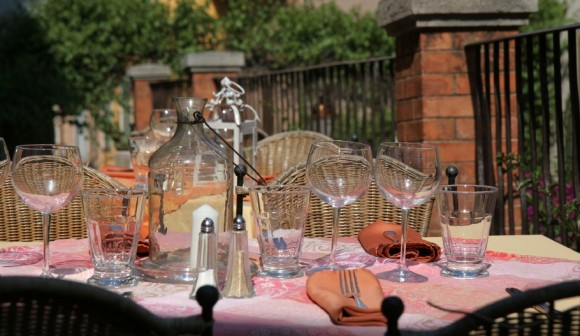 Visitors to Paris often find themselves seeking out bistros and cafés in the hopes of stumbling upon a gem of local cuisine. But what you really should be looking for are Paris restaurants de terroir.

Terroir is the French term used to describe both wine and food; it evokes a closeness to the earth, a sense of place, and a quality that lends itself well to delicious fare.
Here are some suggestions when looking for Paris restaurants to discover a sense of place representing Paris and beyond:
Autour De…
Autour de… is a restaurant on the outskirts of the 15th arrondissement that lends itself particularly well to the idea of terroir. The rustic interior of the restaurant is the perfect setting for the diminutive seasonal menu and varied wine list.
 The cuisine itself hails from several regions of France; a duck magret features side-by-side with a porchetta stuffed with herbs. Standout appetizers include the Camembert fondue with raspberry coulis, best eaten with baguette in lieu of cutlery. The 7-hour lamb, a traditional homestyle dish served with hearty mashed potatoes, is topped with a sprinkling of hazelnut. The food is beautiful but far from pretentious, and the atmosphere lends itself to quickly feeling like a regular.
 Autour De…
397 rue Vaugirard, 15th arrondissement
Domaine de Lintillac
Paris is fairly centrally located in what natives call "the hexagon," uniting not only many different international cultures but also many regional specialties. La Domaine de Lintillac is the perfect place to sample southwestern delicacies without ever leaving the comfort of Paris.
The terroir of the southwest is synonymous with duck, particularly foie gras. At the Domaine de Lintillac, nearly every choice features duck, duck foie gras, or both. If you're overwhelmed by choice, try the slate of different foie gras specialties, which will allow you to sample such delicacies as the fig stuffed with foie gras, the ham with foie gras, duck magret with foie gras and more.
 There are several hearty dinner-sized salads that are fine for those who would go halfway with the southwest's terroir, but opt instead for the homemade cassoulet with duck confit or the duck magret with apricot for a true taste of what this region has to offer. The sweetness of the fruit is the perfect foil for the rich duck breast.
 If you don't have room for dessert, you've done it right. Instead, try a digestif; the local favorite is the plum liqueur.
 Domaine de Lintillac
54 rue Blanche, 9th arrondissement
Le Nemrod
Le Nemrod is known for elements of Parisian terroir, including one of the best classic croque monsieurs in the city. But above all, this restaurant in the 15th is an Auvergnat terroir locale.
The cuisine of the Auvergne is hearty and filling. The charcuterie plates are just a starter, with house made pâtés and dried sausages. Look to the Auvergne specialties for the local specialties like Salers steak tartare, tripe and roast sausage, all of which are accompanied by one of two Auvergnat side dishes: aligot or truffade. The former unites mashed potatoes and melted cheese for purée that has been whipped until it is creamy and elastic; the latter brings together sliced potatoes, local tome fraiche cheese and goose fat.
It's far from light, but that's not what one is looking for when it comes to terroir cuisine.
Le Nemrod
51, rue du Cherche-Midi, 15th arrondissement
Do you have any favorite Paris restaurants? Let us know, and comment below!
Sign up for our eNewsletter and receive our FREE wine tasting guide