|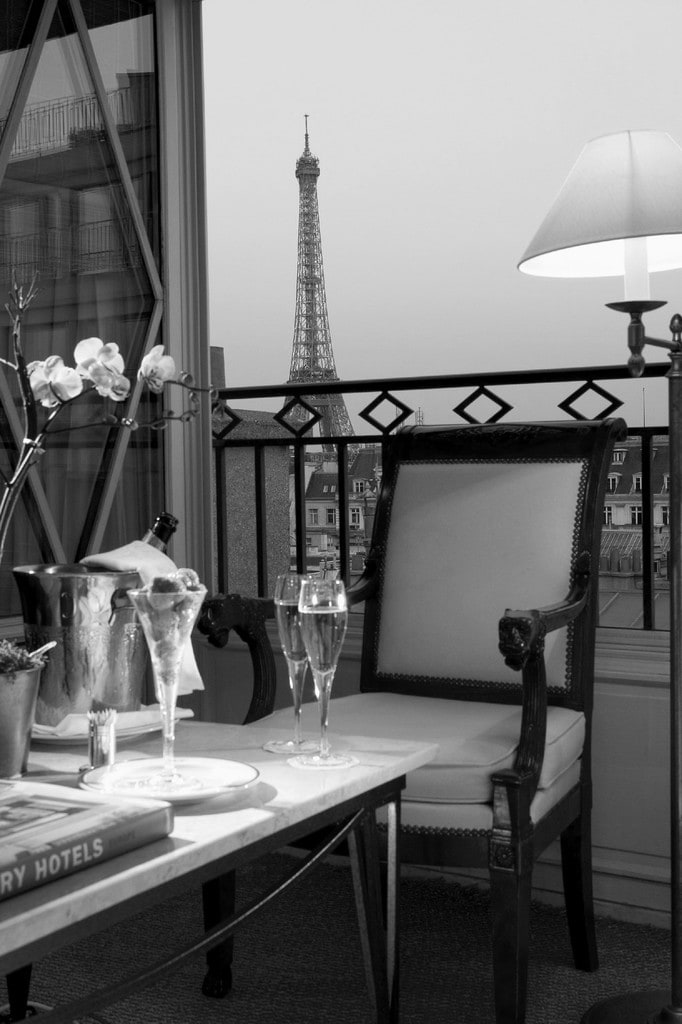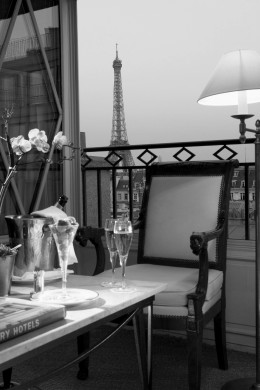 If you're interested in visiting some celebrity Paris restaurants, this is an excellent place to start, with our top 3 selected celebrity chefs.
Celebrity chefs in Paris restaurants are far from being the household names they are in the States, but there are a few personalities using their fame to attract customers to their establishments… and succeeding! If you're interested in visiting some celebrity restaurants in Paris, this is an excellent place to start.
Cyril Lignac
Who Is He?
Cyril Lignac is a Michelin-starred chef who hails from Aveyron, the birthplace of the accent that is his trademark. He manages several Paris restaurants, and he's a well-known television personality in France, appearing on several cooking shows including those related to travel in different French regions.
What's His Restaurant?
Chef Lignac owns three very different Paris restaurants. Le Quinzième, named for the arrondissement it calls home, earned him his Michelin star in 2012. The menu highlights French ingredients such as Rambouillet eggs, Ile d'Yeu Pollack, Landes foie gras and Brittany lobster.
Le Chardenoux and Le Chardenoux des Prés are two of the last remaining true Parisian bistros. Lignac's menus feature French classics, including his famous vanilla-infused mashed potatoes.
Le Quinzième – 14 Rue Cauchy, 75015 Paris, +33 1 45 54 43 43
Le Chardenoux – 1 Rue Jules Vallès, 75011 Paris, +33 1 43 71 49 52
Le Chardenoux des Prés – 27 Rue du Dragon, 75006 Paris, +33 1 45 48 29 68
Thierry Marx
Who Is He?
Thierry Marx is a French chef specializing in molecular gastronomy. After training with prestigious names as Joël Robuchon, he opened his first Michelin-starred restaurant, Roc en Val, in Tours. Several years — and several stars — later, he was elected Gault Millau Chef of the Year in 2000. Since 2010, he has been a member of the jury of the French version of Top Chef.
What's His Restaurant?
In 2010, Thierry Marx established two restaurants within the Mandarin Oriental in Paris, named Sur-mesure by Thierry Marx and Le Camélia. The former earned two Michelin stars in 2012 for its avant-garde blend of tradition and innovation, with revisited French cuisine like soufflés and mousses, integrating touches of Asian cuisines.
The latter Paris restaurant offers more traditional French dishes incorporating Marx's unique flair. The restaurant overlooks a peaceful garden, and the Table du Jardin, a unique seating option within the garden itself, is a lovely treat. Be sure to reserve in advance!
Sur-mesure by Thierry Marx – 251 rue St-Honoré 75001 Paris, +33 1 70 98 73 00
Le Camélia – 251 rue St-Honoré 75001 Paris, +33 1 70 98 73 00
Jean Imbert
Who Is He?
Jean Imbert was the winner of French Top Chef in 2012. Ever since, he has co-hosted a television program where he accepts challenges from viewers at home, with such farfetched ideas as cooking only with leftovers, making a three-course meal featuring cheese for a family that can't stand it, or creating an intriguing magic-themed meal for a magician's friends.
What's His Restaurant?
Jean Imbert owns Acajou, a modern Paris restaurant with a sleek black dining room designed by Pascal Desprez. The menu changes frequently and offers two appetizers, mains and desserts daily. The choices are classic dishes with modern twists and may include the chef's signature "perfect egg," fish with cilantro-infused potatoes, or peppermint ice cream with strawberries.
Acajou – 35 Rue Jean de la Fontaine, 75016 Paris, +33 1 42 88 04 47
Do you have a favorite Paris restaurant or celebrity chef? Comment below!
Sign up for our eNewsletter and receive our FREE wine tasting guide.