|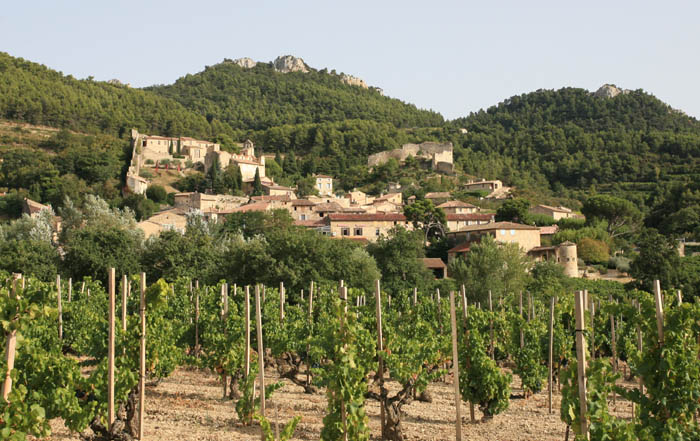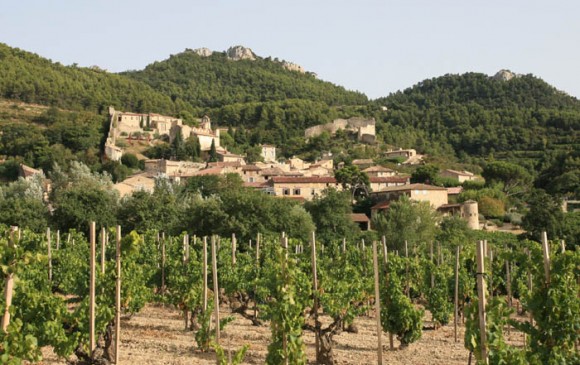 Chateau du Trignon: Gigondas Wines
I only had a half day to spend with Olivier visiting estates, so I knew that we had to maximize our time together. I wanted to get two distinct impressions of terroir in the Southern Rhone Valley, and Olivier set up visits and tastings at Chateau de Trignon and Domaine de la Janasse.
Our first stop was at Chateau du Trignon, a great stop, where we had the place to ourselves. There is no "real" chateau per se, more like an unassuming country outpost, which I find completely charming. Chateau du Trignon was owned by the Roux family 1895-2006 and then purchased by the Quiot family, a well known producer from Chateauneuf du Pape (Domaine du Vieux Lazaret). The terroir of the 173 acres of vineyards is clay, limestone with some stone and sandier mid hills around the chateau.
We tasted a lovely, easy Cotes du Rhone Marsanne 2007 (White), and after Olivier whipped out some chevre and crackers, a wonderful pairing for this delicate, low acidity and friendly aperitif wine.
We moved on to a Cotes du Rhone Villages Plan de Dieu Red 2005, with 20% of production aged in older barrels. A combination of 80% Grenache and 20% Mourvedre, this is a nice, approachable wine with deep color and nice fruit. Perfect with a roasted chicken (a hit for a simple dinner party that won't break the bank). Next we moved on to a more structured Cotes du Rhone Villages Sablet Red 2005, which is 70% Grenache and 30% Syrah. This wine is more easily found in the States, and would pair nicely with tenderloin, with notes of fruit but also some spice and toast notes. Lastly we went on to a Gigondas red 2005, with 60% Grenache, 25% Mourvedre and Cinsault. 10% of production is in new barrels, which is needed for this full-bodied wine, a perfect pairing would be a beef stew or some nice chevre during and ending a meal.
What makes this visit special? The experience leaves you feeling more like a friend of the family than a visitor and you've discovered a small treasure amongst the larger, more well-known estates. And that is the magic of a good wine tour, seeing the big guns and discovering properties slightly under the radar that impart an authentic and well-balanced perspective.
Next we move on to Chateauneuf du Pape and the wonderful Chateau de la Janasse.
What are your favorite Gigondas wines? Tell us below!
Sign up for our eNewsletter and receive our FREE wine tasting guide.