|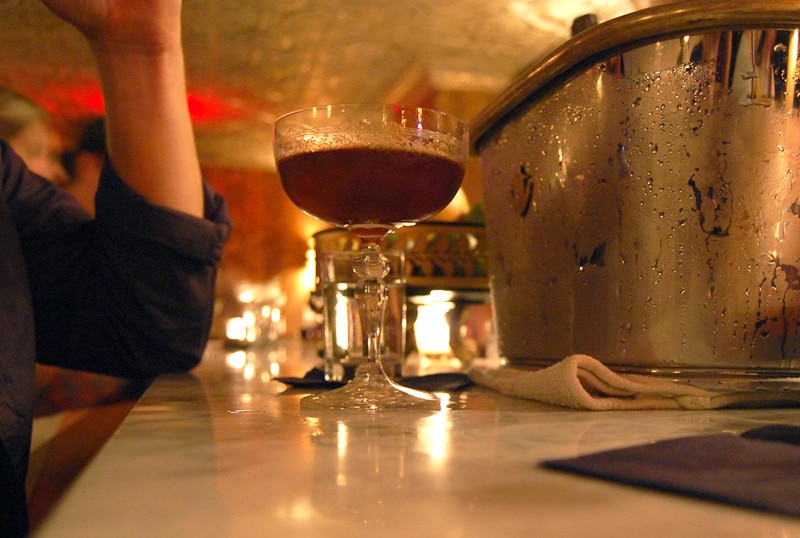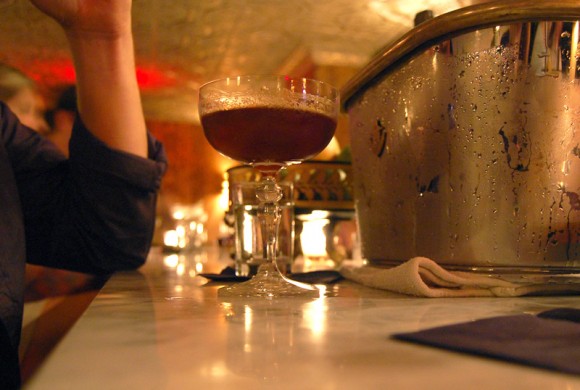 Just five years ago, it was hard to come up with a list of best cocktail bars in Paris. But there is a new trend that has driven Parisians more towards cocktails — especially as an apéritif. Here are five of the best Paris cocktail bars to try on your next trip to the City of Light.
Top 5 Best Paris Cocktail Bars: Where to Savor Your Next Sip
1. Le Mary Celeste
Le Mary Celeste is a small cocktail bar with two levels, tucked into a little street not far from République. The bartenders are good-looking, the oysters are plentiful, and the food is exceptional.
But we're talking about cocktails here. This is the ideal place for those who find traditional cocktails too cloying. There are several choices on here that veer away from the traditional sweet drink, and there are even a few savory cocktails, like the El Curado, complete with smoked salt, Szechuan peppers and padron chiles on top. The cocktails and the food are designed to pair well together, so be sure to choose some nibbles from the shared plates menu as well.
Le Mary Celeste – 1, rue Commines
2. Glass
Glass hails from the same team that brought you Mary Celeste, though this bar, just south of the Pigalle Red Light district, offers a whole other atmosphere. The original décor of the clandestine club that preceded the bar remains, and cocktails, beers and bar snacks are all influenced by America — craft brews, hot dogs and pickles, and innovative cocktails… some of which are served on tap!
Boilermakers are a house specialty — these beer-and-shot pairings are not for the weak of heart, but the flavors are just as well thought out as with the house cocktails, so you're sure to have fun with these!
Glass – 7, rue Frochot
3. Red House
Red House may look like a dive bar, but this spot is actually home to a host of great cocktails. The homey ambiance is part of the charm, complete with a pinball machine, but the drinks are what draw people back, including quite a few local off-duty bartenders! The house negroni is an all-time favorite.
Red House – 1, rue de la Forge Royale
4. Silencio
This mysterious club comes to the French capital via David Lynch — before midnight, it's a private, members-only club, home to members of the local television and cinema scenes, turning into a fantastic nightclub after hours. Of course, the cocktails are perfectly on-point, with a great blend of old classics like whiskey old-fashioned, French 75 and the perfect Hemingway martini, as well as Silencio specials like Beetlejuice, with tequila and Chartreuse.
Silencio – 142, rue Montmartre
5. Experimental Cocktail Club
This list couldn't be complete without the Experimental Cocktail Club, often seen as the founder of this wave of cocktail bars that's taken the capital by storm. ECC was founded in 2007 and is still going strong, with a trendy, lounge-like vibe and a menu brimming with old-fashioned French liqueurs blended up in new and interesting ways. The menu changes often with the seasons, but feel free to order off the menu here!
Experimental Cocktail Club – 37, rue Saint Sauveur
Have you visited any of these Paris cocktail bars? Where do you go for the best cocktails in Paris? Let us know below!
Sign up for our eNewsletter and receive our FREE wine tasting guide.