|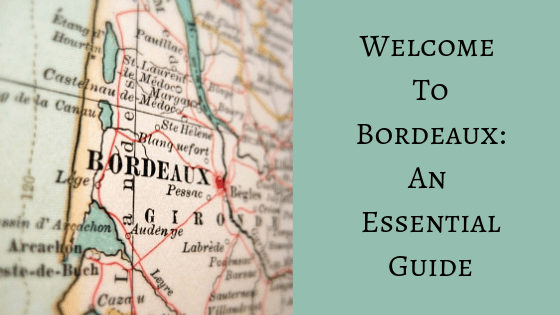 Welcome to Bordeaux: Your Essential Guide
Welcome to Bordeaux! Below you will find more information about Bordeaux, divided by subject for easy access.
Bordeaux is a tremendously diverse region that produces many different types of wine, from dry whites to dessert whites, red, rosé and clairet, and even effervescent wines (crémant).
The surface area of the viticultural region is roughly equivalent to the total size of all the vineyards in Australia. It comprises 57 appellations, over 9,000 chateaus, 400 négociants, and 60 cooperative wineries.Up until the 1970s, most Bordeaux wine was sold en vrac (in bulk) to wine merchants (négociants), not in bottles. It's important to remember that the Bordeaux region does not only produce grand crus or expensive wines; in fact, those wines account for only 2% of the overall production of the region!  
We have all heard that prices for first growth Bordeaux have gone through the roof.  What are these wines, and how can you taste them?
Discovering Margaux, the region and its properties, could well be the highlight of your trip to Bordeaux. The 1,479 lucky people who live there reside in one of the most famous wine making regions on earth. The rest of us can profit from the legendary hospitality of the wine estates, which welcome visitors.
You might be tempted, during your tour of the Médoc region of Bordeaux, to skip St. Julien. But skipping St. Julien, at 900 hectares (2200 acres) the smallest of the four major appellations of the Médoc, would be a mistake.
We've had a look at the wines of Margaux, then the wines of St. Julien. Let's continue our leisurely drive north in the Médoc near Bordeaux, and discover its world famous treasures.
Wine tours to Bordeaux are not complete without a visit to St. Emilion. The perfect excursion from Bordeaux is to drive an hour and a half through the countryside to St. Emilion. Enjoy the scenery of the town and its wine estates, and then savor a leisurely luncheon in the old hilltop town, one of the most historic and scenic wine regions of France.
Sauternes, a dessert wine with varying sweetness, was one of the world's favorite wines a century ago. These wines, from the Sauternes and Barsac region south of Bordeaux, are  now making a comeback, having suffered from the general urge to trim calories. Their return is well deserved, for a fine Sauternes is often the perfect way to finish a fine meal.
You may not be able to do all the things on our top 10 list of must-dos for Bordeaux, but you can certainly try!
After perusing these helpful articles, you should feel at least a bit familiarity with the region known as "Petite Paris." Hopefully they will guide you in your journeys and you'll feel a rush of excitement when you touch down and hear, "Ladies and gentlemen, welcome to Bordeaux!"
Sign Up for our eNews articles and receive our Free Guide to Wine Tasting Like a Pro!