|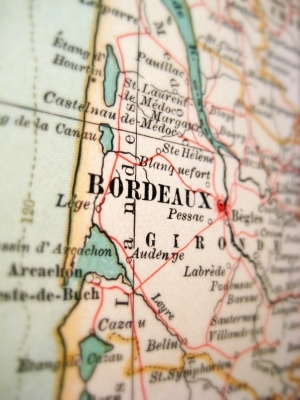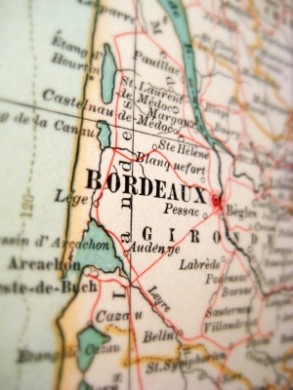 We've had a look at the wines of Margaux, then the wines of St. Julien. Let's continue our leisurely drive north in the Médoc near Bordeaux, and discover Pauillac.
Pauillac, like Beaune, Pomerol and Riquewihr, is now a world famous wine destination, its fame far exceeding what one would expect from the small rural village of that name. It sits on the Gironde River as it flows towards the Atlantic Ocean, and there is usually a fine view as you drive along the narrow Médoc highway. History has touched this area before. It was from Pauillac that Lafayette sailed surreptitiously to come to our help in the American Revolution. And in reverse, a dozen British commandos canoed down the Gironde during the Second World War, on their way to attack the German naval station at Bordeaux, an incident commemorated in the film, The Cockleshell Heroes.
But it is for wine that the town and its surrounding area is world famous.
Of the world famous 1855 Classification, Pauillac has eighteen classified wines, including three of the five First Growths: Château Mouton Rothschild (since 1973), Château Lafite Rothschild, and Château Latour. Pauillac lies between St. Estèphe and St. Julien, and perhaps that is why the tastes of wine produced in this hamlet vary so greatly. It is the terrain itself that varies, from the hilly area occupied by Lafite, to the riverside area near the coast of the Gironde. How else can one explain the differences in taste and texture between Lafite, rather light in comparison to Mouton, a lush wine that nearly resembles a fine Burgundy, and Latour, the rich wine, full of depth?
At a blind tasting, one would be hard pressed to say that all three came from the same small area. But the names of townships are political designations. I have seen wine fanciers struggle to explain how the "Pauillac" qualities of very different wines are expressed. The differences are of terrain, and Pauillac is not a designation that can stretch that far. It is a political entity, not a viticultural one.
The three Pauillac First Growths are very expensive, now ranging from $750-$1250 a bottle! It has been observed that Château Lafite Rothschild, for example, now finds a prime market in China, which has driven up its worldwide price considerably. Surely the others will not be far behind.
Fortunately, estate second wines are also available. A 2010 Lafite now retails for $1269, and the second wine of Lafite, Carruades, retails for $249 for the same vintage. Similarly a 2009 Mouton retails for $999, while the second wine, Le Petit Mouton, costs $249 for the same vintage. And Latour costs $699 for the 2008 vintage, while the second wine, Les Forts de Latour, costs $199 for the 2004 vintage.
Pauillac is also known for two "super seconds," wines that were classified as Second Growths in the 1855 classification. Perhaps the best is Château Pichon Longueville, Comtesse de Lalande (now referred to informally as "Pichon Lalande"). The 2008 vintage retails for $99, comparable to the $110 one would pay for the 2005 vintage of the very well regarded Château Pichon Longueville Baron (inevitably, "Pichon Baron"). The two estates were formerly one property, divided by inheritance. They are both of very high quality, with Pichon Baron a somewhat sturdier wine. The days when it took a back seat to Pichon Lalande were passed years ago.
There are no Third Growths, but there is one well regarded Fourth Growth, Château Duhart Milon, which is owned by the Domaine Barons de Rothschild (Eric), and made by the same winemaker who produces Lafite. This wine has been well regarded since the days of Napoleon.  The 2009 and 2010 Bordeaux vintages are believed by many to be of extraordinary quality. Why not put down a bottle of Duhart Milon for each ($149 for the 2009, and $139 for the 2010) and have your own celebrated tasting comparison in a few years?
Pauillac has eleven well regarded Fifth Growths. Here are some thoughts on several of the best known.
I am very fond of Château Lynch Bages, an estate facing the river which is of excellent quality, and clearly a candidate for a promotion if the 1855 Classification were ever revisited. By common consent, the 1985 Lynch Bages was the finest wine produced in Bordeaux. I was told by a previous owner, Jean-Michel Cazes, that a bottle of Lynch Bages was taken into space by a French astronaut – no word on how inter space travel may have affected the taste of the wine! A bottle of the landmark 2010 vintage now retails for $179. And Château Pontet Canet, a fifth growth which adjoins Lafite, has long since ceased to be a bargain – the 2010 retails for $219.
Pauillac means quality wine. Since it is expensive, a buying strategy is needed – perhaps buy the wine when it is newly offered for sale, when these wines are traditionally at a lower price. Just buy a bottle or two as a special treat, and save them for a fine occasion. And do watch for Vintage Dinners. Retailers such as Calvert-Woodley in Washington offer dinners when the French producers are introducing their wines. These dinners are somewhat pricey – but cost nowhere near what the wines being presented would cost by themselves. And you might discover a bargain!
Have you ever visited Pauillac? Tell us about your experience below!
Sign up for our eNewsletter and receive our FREE wine tasting guide