|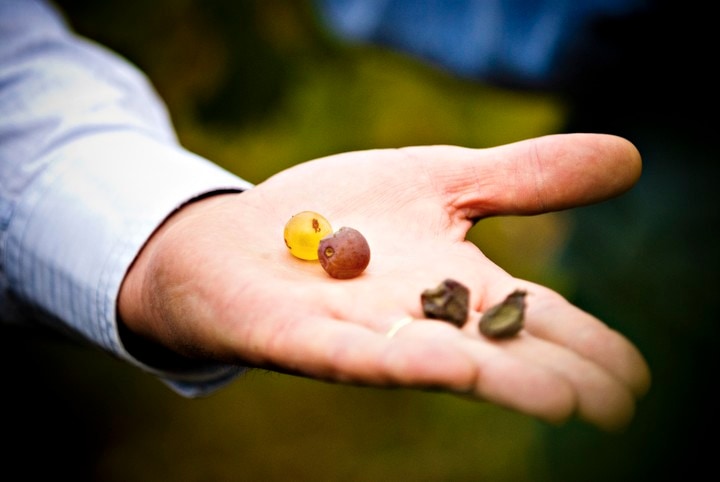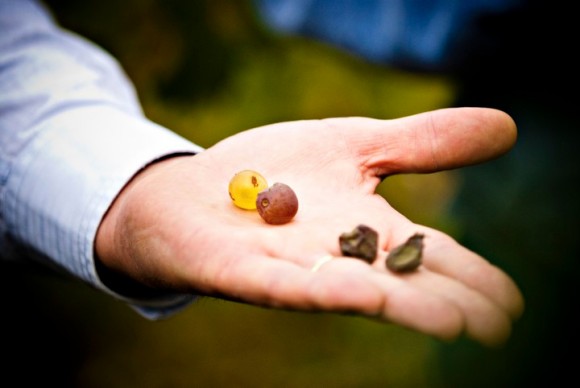 Sauternes, a dessert wine with varying sweetness, was one of the world's favorite wines a century ago. These wines, from the Sauternes and Barsac region south of Bordeaux, are  now making a comeback, having suffered from the general urge to trim calories. A little goes a long way, so start with half bottles. Their return is well deserved, for a fine Sauternes is often the perfect way to finish a fine meal. If you doubt that, try a chilled half bottle with your pumpkin pie at Thanksgiving!
These wines are late harvested, when mists are created in the humid fall, causing a mold to attack the grapes. The trick, which requires considerable skill, is to harvest the grapes, which now look like raisins, at exactly the right moment, before the grapes become useless. It is a highly skilled, and labor intensive process. A string of fine recent vintages, including 1999, 2001, 2003, 2005, 2007, 2009 and 2010, favors the discriminating buyer. Here are three premiers crus from the 1855 Sauternes Classification. They vary in style, but not in quality. Château Coutet, made in a lighter style, was Maurice Chevalier's favorite wine – perhaps that sugar rush helped him with his performances at the Folies Bergères! Coutet 2003 half bottles are on sale now for $25, and a full bottle of the 2005 vintage for $53.
Click here to view our luxury Great Estates of Bordeaux tour that includes tasting Sauternes!
Sign Up for our eNews articles and receive our Free Guide to Wine Tasting Like a Pro!
Château Guiraud is the only premier cru classé from the town of Sauternes itself (as is grand cru Château d'Yquem). Sweet and distinguished, a full bottle of the 2005 vintage is now on sale for $53.
Château Suduiraut, from Preignac, is Sauternes on the grand scale, a sort of Château d'Yquem for those who cannot afford Yquem yet. It is a fine, rich wine in its own right, often served by the President of France at state dinners. And the estate itself is well worth visiting. The gardens were designed by LeNôtre, the landscape gardener who laid out the royal gardens at Versailles. Suduiraut full bottles from the 2009 vintage retail for $80.
And here are three well made Sauternes wines, which are not as expensive as the wines previously mentioned. They are Château Bastor Lamontagne, Château Filhot, and Château Doisy-Vedrines. The people of Bordeaux enjoy them at home, and so will you!
Ice wines were first produced in Germany quite by accident, when an early fall frost froze the grapes before they could be harvested. To the delight and surprise of the winemakers, the wines produced from these frozen grapes were sweet, intensely flavored, and delicious! Now they are also produced at Inniskillin, on the Niagara Peninsula of Ontario, not very far from Niagara Falls. In fact, Canada has become world famous for this wine, which is available in half bottle sizes.
Canadian ice wines are produced from grapes which have been frozen to 17 degrees Fahrenheit, attaining a minimum of 35% sugar by weight ("brix"). Delicious ice wines are made from Vidal, Riesling and Cabernet Franc grapes (the last being crimson in color – perfect with your cherry dessert!). A half bottle of the 2007 Inniskillin Vidal retails for $46. I think you will agree that every drop is worth it!
What's your favorite dessert wine? Leave us a comment on our Facebook page or on Twitter!
Sign Up for our eNews articles and receive our Free Guide to Wine Tasting Like a Pro!