|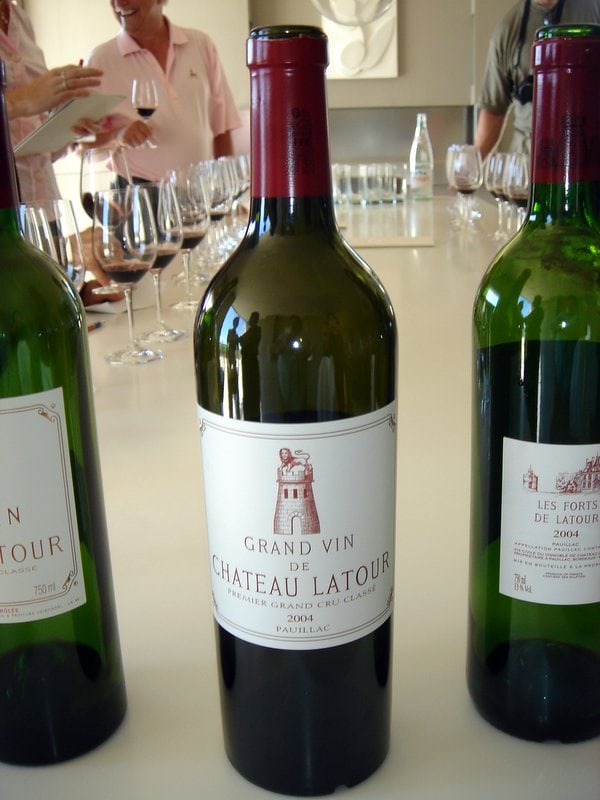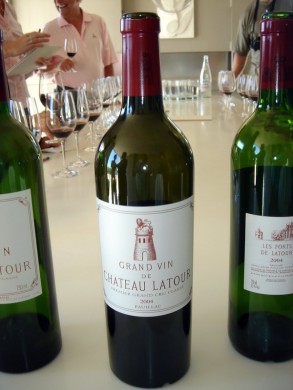 We have all heard that prices for Bordeaux first growths have gone through the roof. These five fine wines now average, as futures, $800-$1100 per bottle. If you add the comparable great wines of St. Emilion and Pomerol, Cheval Blanc, Ausone and Petrus, the outer limit may be $1250 or so. What are these wines, and how can you taste them?
First, let's settle what we mean by a classified wine of the Médoc. That refers to the Classification of 1855, which was undertaken by the wine brokers of the Gironde region of Bordeaux, in consultation with mayors of the region, under the command of Napoleon III. The event was planned for the Paris Universal Exhibition, or World's Fair, of 1855. The 1855 Classification created five categories, or "growths," which reflected selling prices for the wines over the years, and grouped selected wines accordingly.
There has been just one change in status in all that time, as Château Mouton Rothschild was elevated to first growth status from heading the second growth list, in 1973. There has also been some consolidation (two "Pougets" were listed as fourth growths, and only one currently exists), and some expansion (most notably, the second growth estate "Pichon Longueville" was split by inheritance into today's Pichon Longueville Baron and Pichon Longueville Comtesse de Lalande).
There are now five first growths: Château Lafite Rothschild, Château Latour, Château Margaux, Château Mouton Rothchild, and Château Haut Brion. These wines are distinctive, so much so that many wine tasters can notice variations of the same château's wine over different vintage years.
Let's taste them. For that, really, you should be on the scene, in Bordeaux. Why not? You've earned it. And think of the trip's expense as what you would pay for two or three bottles of the wine, back home. Here, you not only get to taste these glorious wines in their original surroundings – you can also talk with the winemaker and gain insights into how he or she made the wines. It's a landmark experience that you will always treasure, and share with others.

Château Haut Brion is flavorful, with excellent structure. In a good year such as 1989, and there have been many, hardly any other wine can compare with it. Although from the Graves, not the Médoc, it was included in the 1855 Classification because it was the most famous wine on earth, and the classification would have lost credibility if Haut Brion were excluded! Château Margaux is quite different, lighter with a famous scent of violets, with successive waves of flavor. Lightest of all quite possibly is Château Lafite Rothschild. In a fine year Lafite's flavors are subtle, not overwhelming. Conversation just stops as this wine is savored. Its cousin Château Mouton Rothschild, on the other hand, is a large, fruity wine, and the only one of the five that I consistently misplace as a Burgundy. Deepest of all, Château Latour resembles a cello soloist in a grand symphony orchestra. You couldn't ever serve this profound wine with appetizers!
In addition to these five first growths, there are fourteen second growths and the same number of third growths. There are also ten fourth growths and eighteen fifth growths, for a total of sixty-one classified wines. By the way, a French journalist, captured by terrorists in Lebanon, kept his sanity by remembering these wines, one by one. Upon his release, the classification's wine association presented him with cases of wine from each of the sixty-one estates!
The classification of these wines was not entirely new in 1855. Actually, one of the very first to link Lafite, Margaux, Latour and Haut Brion together was Thomas Jefferson, then our Minister in Paris, and a great connoisseur of wines. Let us be clear, though, that the list was not intended to convey anything more than market judgments of relative quality over time. A well made fifth growth, for example, is not a fifth rate wine. It is instead a quality wine that has been recognized over the years as a distinctive product. One does not condemn Schubert by praising Mozart. The region of the Médoc is itself a great gift, and properly used, the Classification of 1855 can be useful in assessing its treasures.
Obviously, there are issues with such a classification. Other areas of the Bordeaux region were excluded, probably because of commercial jealousy. And over a period of years, wine estates will have their ups and downs. Clearly in a given year, a third growth may be a better made wine than its second growth neighbor.
The 1855 Classification is a guide to relative quality, not an assurance that that ranking will stand every year. That is why it remains useful even now. Judge for yourself when you taste these grand wines, in the great estates where the grapes are grown and the wines are assembled.
Do you have a favorite Bordeaux first growth? Let us know below!
Sign up for our eNewsletter and receive our FREE wine tasting guide.