|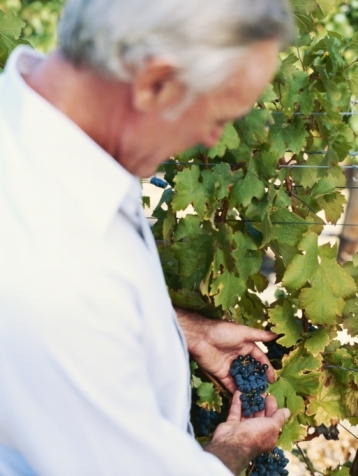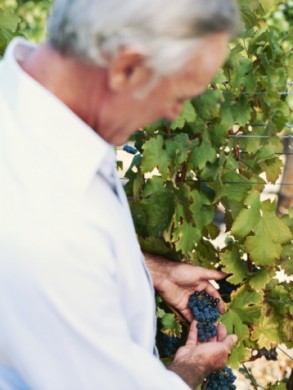 When we think of French wine varietals, Chardonnay and Pinot Noir, grape varieties from Burgundy, and Cabernet Sauvignon and Merlot, from Bordeaux, have flourished in other parts of the world, notably in California and Oregon. But I was intrigued to discover grape varieties that are less well known, some of which have been saved from extinction by their increasing production in other parts of the world. They can be delicious, some rivaling the wines made of the same grapes in France.
It all started at a dinner party, with a chilled bottle of Domaine Jourdan Picpoul ($15), which we savored with hearty Fisherman's Pie. The wine was crisp and had some acidity (picpoul means "stings the lip"), but that soon mellowed into a satisfying tropical lushness, something between pineapple and pear. The wine is one of the 13 varieties allowed in Châteauneuf du Pape , and is grown sparingly in the Languedoc, in regions of sandy soils. It was a real find, and I was pleased to learn that it is now also being grown at Tablas Creek Vineyard, Paso Robles, California.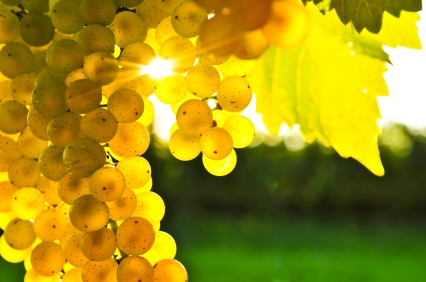 I was reminded of Viognier, another white grape variety that is increasingly rare in France. It is the only grape variety in the Condrieu appellation of the Rhône Valley, and finds its highest (and most expensive) expression in Château Grillet (2005, $80). Fortunately for Americans, Viognier has found a new home in the United States, and has been grown with great success in Virginia – where it is now the official state grape! Full-bodied and satisfying, it is an excellent wine. Prizewinners are offered by Jefferson Vineyards in Charlottesville ($25), and Chrysalis near Middleburg ($18). I have enjoyed Virginia Viognier at an official luncheon at the State Department, which would surely have pleased Jefferson, the first Secretary of State!
A red wine grape that has nearly disappeared in France is Carménère, which used to be grown prolifically in the Bordeaux region.  As with Picpoul and Viognier, the Phylloxera plague nearly wiped out this grape in France. It has a deep red color and fine spicy taste, but I had never tasted it until François Lurton served a bottle of his 2005 Araucano Carménère from the Colchagua Valley of Chile ($60) at luncheon. I found it to be a stunning wine, brimming with flavor, and clearly comparable to a Bordeaux classified growth. This grape variety was commonly confused with Merlot, but was declared a separate varietal by the Chilean Government in 1998. It is now grown fairly extensively in Chile, at various quality levels, with the Lurton wine at the top of the line.
Sometimes, the name of the grape changes in its new home! Syrah is a well known Northern Rhône grape variety, with an intensity of flavor. It is extensively used in the blending of Châteauneuf du Pape. Under the name Shiraz, however, it has migrated to Australia! It is grown there in great quantity, and at different quality levels. The highest expression is perhaps Penfolds Grange South Australia Shiraz, which retails at nearly Bordeaux classified growth prices. The Penfolds Bin 150 Marananga Shiraz 2010 ($62), from the highly regarded Barossa Valley, may well have flavors more concentrated then the original Syrah grapes grown in the Rhône Valley!
And Auxerrois, a deep red variety, is still the main grape grown in Cahors in Southwestern France, where it can attain an almost velvety taste. But it is now extensively grown in Argentina, where the variety is now known as Malbec. Since that name is increasingly well known, we have come full circle, for the term Malbec is now used in France instead of the original grape name! We recently enjoyed a bottle of 2007 Château Cahors ($16) with our Cassoulet. This distinguished example of the "black wine" gave great pleasure.
So, vary your wine tastings. There are new varietals – or old ones grown in new places, sometimes under different names – which are sure to give you and your guests great pleasure!
What's your favorite New World varietal?  Comment below and share your discoveries with us!
Sign up for our eNewsletter and receive our FREE wine tasting guide!