|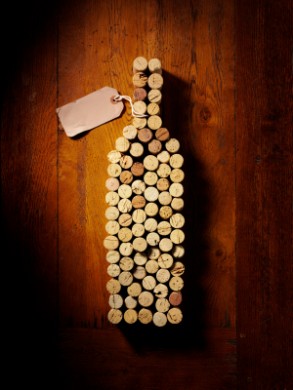 When I lived in Bordeaux, I enjoyed drinking French wine and talking with château winemakers. Their views on assembling their grapes into a single grand vin, for example, were stimulating. So were their hints on tasting wine. But I liked going beyond that, and asking personalized questions. For example, I would ask if they had a favorite every day wine. When you visit a French winemaker, you might ask similar questions.
I reasoned that even those who could afford it would not have Château Margaux every evening, just as you would not have chocolate cake for dessert every day. And most did have a favorite, lower priced but well made wine, which they would enjoy several times a week, saving their grands vins for the weekend.
And so, taking that hint, my wife and I began tasting wines for drinking during the week. We called it our "Château Tuesday."
French friends said that to choose a proper wine for this purpose, pick something that appeals to you and wears well. Don't depend upon price alone. With this in mind, I finally picked Château La Tour Figeac, an excellent St. Emilion grand cru wine adjoining Château Figeac on the Pomerol plain, which then averaged $10 a bottle (now, count on $40). This bargain is now history, but I am convinced that you can find comparable values today.
The trick is to pay as much attention to choosing your Château Tuesday as you would to choosing a more expensive wine for a special dinner. If you merely go by price alone, although that is important, you may end up with a series of forgettable wines. A sound strategy is to start with a well made inexpensive wine from a good producer, then go up the scale as your wallet permits and your palate requires.
RED WINES
To begin, here are some red wines. Mouton Rothschild's Mouton Cadet (2010 $9) is reliable, well made, and faithfully represents the classic Bordeaux blend.
Similarly, for Rhône wines the great Perrin house, makers of Château Beaucastel Châteauneuf du Pape (2009, $88) also put out a superior Perrin "Reserve" Côtes du Rhône (2009, $10).
Another method is to pick a lesser classification from a storied area. We know about the 1855 Médoc Classification, but how about the Cru Bourgeois classification from the same region? We had a bottle of the 2010 Château Patache d'Aux ($21.99) last weekend, one of the original crus bourgeois in the 1932 classification, and a clear contender for inclusion if the 1855 Médoc Classification were ever reopened. (Trust me – the price would then double.) It was a stunning wine, full of focused Cabernet Sauvignon flavor, worth laying down a case and drinking again a few years from now.
WHITE WINES
Now let's savor some white wines. To begin, Mouton Cadet also produces a good white wine, a blend of the classic Semillon, Sauvignon Blanc and Muscadelle varieties that comprise Bordeaux white wines. It's a bargain at $9 (2011).
There are some undervalued wine growing areas, not well known here. A good example is the white wine area near Bordeaux, the Entre-deux-Mers, where a fine Château Martinon in the white Bordeaux blend 2010 retails for just $10. I have a rule of thumb – when looking for an inexpensive, refreshing white Bordeaux wine, check to see if there are some Entre-deux Mers wines in the store.
For Alsatian wines, the excellent "Gentil" by Hugel (2012 $12) is a refreshing blend, and opens the way to their pricier Riesling and Traminer wines.
You'll enjoy sampling the wines of Louis Latour, the Burgundian house whose wines go all the way up to pricey grands crus such as Corton Charlemagne (2009, $122). They are not going to lose potential customers by putting forth an inferior wine, even at the starter level. So try their "Duet" Chardonnay/Viognier from the Ardèche, or their refreshing Mâcon Lugny "Les Genevrières" (2010, either one $10).
The same principle applies for the great wines of Chablis, my personal sipping favorites. Simmonet-Febvre's entry level Chablis is a bargain at $13.79. You'll have the pleasure of going up the scale, from there to their first growths ("Les Vaillons" 2009 $24), on the way to sampling their grand cru Chablis ("Les Clos" 2009 retails for $54).
There is a world of fine wines to be discovered…
For a starter, please send us Comments with your own Château Tuesday discoveries. We all like fine wine bargains!
Sign up for our eNewsletter and receive our FREE wine tasting guide