|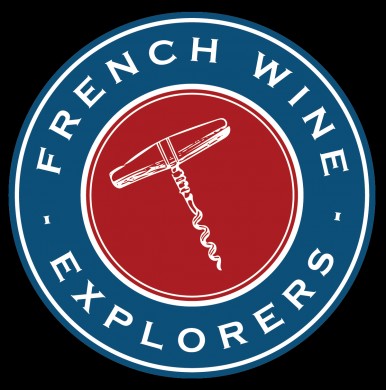 Luxury Wine Tour Company French Wine Explorers Unveils Newly Designed Website
(For immediate release) St. Michaels, Maryland (PRWEB) January 21, 2016. Luxury wine tour company French Wine Explorers begins 2016 with a newly designed website that will enhance viewers' experiences, and truly reflect everything the U.S.-based company offers guests: unique, client-focused, immersive tours to French wine country and beyond.
"Creating a user-friendly website that elegantly portrays our brand was a top priority for me," explained Pascale Bernasse, President of French Wine Explorers.
Bernasse's vision is translated into a modern, sleek website with a beautiful background acting as the perfect canvas for luscious landscapes of French wine country and vibrant images of Paris, Bordeaux, the Loire Valley, Provence, and Champagne.
"Our guests will find our new website easy to navigate, aesthetically pleasing and informative," said Bernasse. "We have updated the look of our award-winning blog and video pages; and our tour offerings are sure to whet the appetite of any wine lover."
French Wine Explorers has been offering both group and customized private tours to Bordeaux, Burgundy, the Loire Valley, Provence, Champagne, and Paris for the past 15 years.
"Creating once-in-a-lifetime trips for our guests is my passion," she said. "We strive to respond to what's trending and stay on top of consumer demand." That is why they determined that early 2016 was the ideal time to launch their newly redesigned website.
Bernasse's attentiveness, hard work, and superlative connections in the world of French wine tourism has garnered awards and recognition from many prestigious travel industry insiders, including Travel and Leisure, Condé Nast, and Atout France, among others.
Indeed, Condé Nast Traveler sums up what makes French Wine Explorers the envy of their competitors: "Serious oenophiles seek out Bernasse for her access to top winemakers, estate owners, and landmark private castles not open to the public."
About French Wine Explorers:
French Wine Explorers is the leading boutique travel firm specializing in intimate luxury wine vacations to France. Travelers can choose from group tour itineraries or plan custom-designed wine tours. All packages include deluxe air-conditioned motor transportation, luxury hotels, gourmet meals with premium wines, all wine tastings, sightseeing, and the services of a bilingual wine expert guide throughout.
For more information, call (877) 261-1500, or visit their website at https://www.wine-tours-france.com/
Sign Up for our eNews articles and receive our Free Guide to Wine Tasting Like a Pro!