|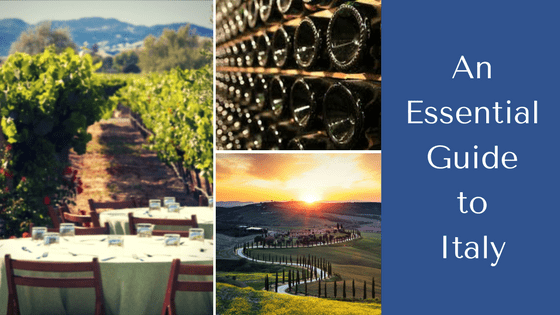 Italy is a country rich with culture, delicious food, and–of course–delicious wine. From Tuscany to Piedmont, there is much to learn about the wines of the country. But where do you start? Here are our most popular posts all about famous Italian wine regions!  
---
Italian Wine: Easy articles for you
What Makes a Super Tuscan? Uniqueness and Style The evolution of Super Tuscan wines reveal the culture of modern Italian wine growing. Initially Italy experienced a long era when politics and economics almost destroyed the wine industry. Then Italy's flight to quality surged in 1963 with a new appellation system, called Denominazione di Origine Controllata (DOC), patterned after France. Continue reading…
Montepulciano, Italy: Where Some of the Best Wine is Made Montepulciano is one of six hill towns near Siena. Today, the towers of well-preserved medieval fortresses atop each hill town offer some of Italy's finest food, wine, and Renaissance architecture. A high-altitude network of rolling hills creates the perfect setting for quality hillside vineyards. Continue reading…
Ready to plan your dream tour?
Start here to see our tours by region