|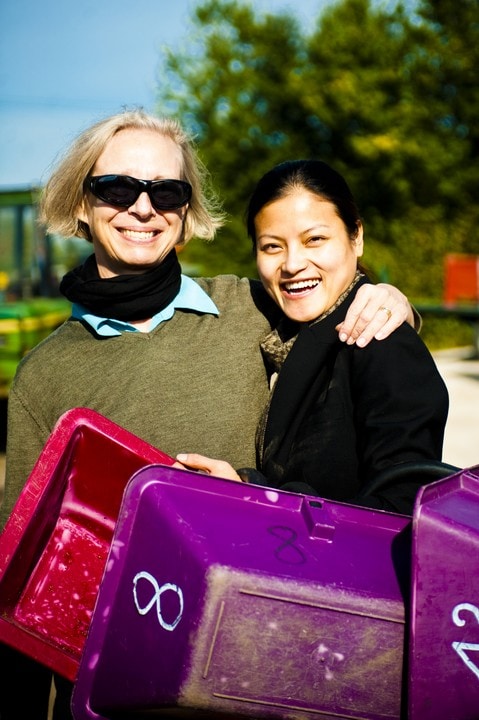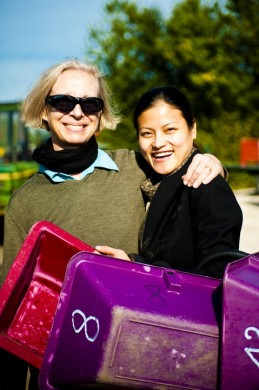 The day to honor our mothers is fast approaching and while a bouquet of flowers paired with a box of mixed chocolates may be an old-standby, why not explore other avenues for your Mother's Day gifts?
Instead of the typical boxed sweets, try a dessert wine. In France, the Sauternes and Barsac, regions just south of Bordeaux, have been producing sweet wines for centuries. Sauternes wines like Château Bastor Lamontagne and Château Doisy-Vedrines are enjoyed in homes across Bordeaux and don't come with a hefty price tag.
 Ice wine packs palate-pleasing flavor for anyone with a sweet tooth. Since it is made from frozen Vidal, Riesling, and Cabernet Franc grapes, it is versatile and can be paired with light and rich desserts alike. Look for half bottles of wine produced at Inniskillin, an estate winery located not far from the falls on the Niagara Peninsula of Ontario. Their 2011 Vidal is priced at $49.95 and is well worth it!
Mother's Day is a celebratory one and what better wine to reach for when celebrating than a bottle of champagne or sparkling wine. The distinction between the two is simple: wines produced in the Champagne region of France are dubbed champagne, while wines with the same bubbly, fizzy characteristics, that are produced elsewhere in France are called, sparkling or Cremant.
Champagne tends to be more expensive, but well worth the cost. For example, Laurent Pierre produces a Brut that costs $42. If you want a rosé, try Henriot Brut Rosé for $55. For those who prefer a dry champagne, look for is Brut Blanc de Blancs Chouilly Grand Cru for $35.
Sparkling wines tend to be easier on the wallet but just as satisfying. Simonnet-Febvre Crémant de Bourgogne offers a Nonvintage Brut for $15 as well as a Brut Rose for $17. From the Loire Valley region, the Château Langlois Crémant de Loire Brut is $23 and from Bordeaux, look for Château Bonnet Brut Crémant de Bordeaux Rosé for $19.
The mother who likes to purchase wines while travelling would appreciate a travel case for her bottles. There are a variety of styles to choose from—some for long-distance travel and others for a quick trip in the car. For long distance, look for the Bottlebully Travel Case. It is TSA approved and guarantees protection against breakage. It even has a label that can be personalized making it a great gift.
The right chocolate, paired the right wine, can be a divine present for mom. Look for chocolate with 65-66 percent cocao and pair it with the dessert wine such as Banyuls. This particular wine is sweet yet not syrupy—as some dessert wines can be—and it is a great companion to semi-sweet and dark chocolate.
Lastly, mothers tend to put themselves last, never indulging on things they might want or need. If she enjoys entertaining, you might consider buying her a wine decanter. It is practical, in that it aerates the wine, and it is pleasing to the eye, making it an ideal serving piece. Or, consider updating or adding to her wine glass collection—she likely hasn't gotten any new ones since her wedding.
Whether your mom is a wine enthusiast or a tacit taster, she's sure to enjoy and appreciate the thought and time you've put in to selecting her gift. Happy Mother's Day!
What was your favorite Mother's Day gift? What do you like to give? Let us know!
Sign up for our eNewsletter and receive our FREE wine tasting guide.