|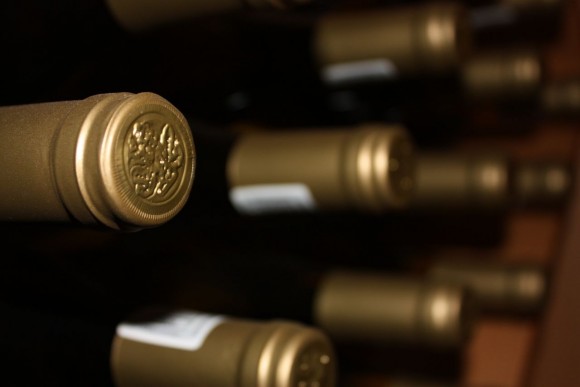 Giving the Gift of Wine
Here's a great list of suggested wines as gifts for the holidays, with different price points to match your budget.  This very informative gift list is written by Sheri Sauter Morano, Spokesperson for Wines of France.
While out running the other day, my friend Jill asked me for some advice on picking out a special bottle of wine to give as a gift. I thought her question was a good one for discussing on the blog, given that the holiday shopping press is officially on!
There are lots of different scenarios that you might be facing this holiday season when it comes to trying to find the right bottle of wine to give as a gift. I thought it might be helpful to discuss a few of the most common.
The Boss/Parent/Parent-in-law (i.e. someone you want to impress)
Price range: $30-$80

This category is for when you need to bring out the heavy guns. This is a gift that needs to be a little showy, a little over-the-top. I usually turn to Champagne, Bordeaux or Burgundy for this one. All three regions have that extra cachet and you can find some excellent Bordeaux and Burgundy from the outstanding 2005 vintage.
You can go with either a red (Pinot Noir) or a white (Chardonnay) from Burgundy; while the whites from Bordeaux are excellent, in this case I would suggest you go with a red Bordeaux.
With the Champagne in this price range, you will have a great deal to choose from: you can find some terrific non-vintage wines and possibly even a vintage bottle (although you may have to pay a little more).
It is best to find a very reputable wine store in your area and ask them for a suggestion of a specific producer. The wine store employee will be able to help you select just the right wine.
The Teacher/Hairdresser/Hostess gift (i.e. you want to say thank you)
Price range: $12-$25

For this category, I think you can afford to be a bit adventurous. If you know a little bit about the recipient's tastes, it can help steer you in one direction over another, but this can also be an opportunity to give someone a gift that might introduce him or her to a new grape or region. So I would look to regions that produce wines that are great for everyday drinking and go well with a wide variety of foods. I suggest looking for wines from:
Alsace (the Pierre Sparr ONE would be a good choice),
The Rhône (such as Paul Jaboulet Aîné Côtes du Rhône "Parallèle 45″ or the Perrin Family Côtes du Rhône Villages)
The Languedoc-Roussillon area (great choices would be Chateau de Rieux Minervois, Laurent Miquel Syrah Vin de Pays d'Oc, Laurent Miquel Viognier Vin de Pays d'Oc, or Le Loup Blanc La Mère Grand Minervois).
The Best Friend/Spouse gift (i.e. saying I care about you and would like to drink this with you next time we get together)
Price range: $20-30

For this gift, I would look for something that you can have fun sharing with someone. So, I would recommend something a little on the sweet side, like the Castelnau de Suduiraut Sauternes or the Moet & Chandon White Star. Both would be perfect for serving with something sweet and would be great for enjoying with some Christmas cookies and a great conversation.
The Environmentally Conscious Friend
Price range: $12-25

For this gift, I would recommend that you search out some wines that are made biodynamically:
Like the Domaine Marc Kreydenweiss Perrières Costières de Nimes
Or with organically grown grapes (Arrogant Frog "Lily Pad Red" Vin de Pays d'Oc is one such wine)
Or wines that have been packaged in environmentally-friendly bottles (the Mommessin Beaujolais Grande Réserve is a perfect choice).
Another interesting option would be the Walden Côtes du Roussillon, which is a fair-trade wine.
What's been your favorite gift of wine–to give or receive? Tell us below!
Sign up for our Enewsletter and receive our FREE wine tasting guide