|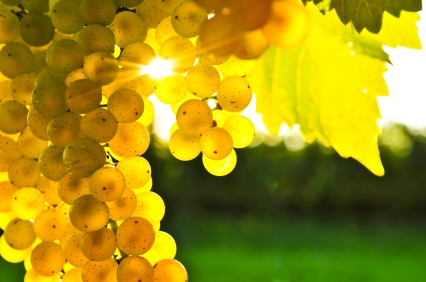 There is another side to the Champagne region which offers a different experience and deserves equal attention from visitors who are truly passionate about champagne. This is the world of artisanally-produced grower champagne. While the large champagne houses buy the majority of the grapes they need from growers to produce their champagne, there are over 5000 grape growers in Champagne, of whom just over 2000 produce and bottle their own champagne. These winegrowers are located in the picturesque villages that dot the following four main Champagne regions:


-the Montagne de Reims vineyards are located on a plateau between Reims and Epernay. Pinot Noir finds its terroir of choice here. Growers who have their vines in famous villages such as Bouzy, Aÿ, and Ambonnay often produce powerful, vinous champagnes.
-the Cote des Blancs ("white hillsides") vineyards are located south of Epernay. These vineyards are especially suited to the white Chardonnay grape. Flower-filled villages such as Oger, Mesnil sur Oger, and Cramant, are surrounded by hillsides that provide excellent exposure for the chardonnay vines. Many elegant and fresh 100% Chardonnay champagne (Blanc de Blanc) are produced in this region.
-the Vallée de la Marne (Marne Valley) vineyards are planted on the hillsides which follow the Marne river valley and run westward from Chateau Thierry to Epernay. Pinot Meunier is the main grape planted here, although you can also find Pinot Noir and Chardonnay. Champagnes that are majority Pinot Meunier tend to be fleshy and fruity. There are many champagne-producing villages such as Cumières, Oeuilly or the picturesque village of Hautvillers, with its impressive, plunging views of the vineyards down below.
-the Cote des Bar, (Bar hillsides) vineyards are located south-east of the town of Troyes on the pleasant hills surrounding grape growers' villages and are mostly planted with the Pinot Noir grape, with a bit of Chardonnay. The typical village of Les Riceys is where the rare Rosé des Riceys, a still rosé appellation in Champagne, is produced.

In order to get a complete view of the world of serious champagne production, it is essential to get "out of town" and into the vineyards. Driving through the different regions of Champagne takes the visitor through beautiful rolling landscapes with rows of planted vines, charming villages and into the homes of hospitable and passionate champagne producers! The winegrower or a family member will often be the one to welcome visitors. They are keen to share with you their knowledge and passion of the champagne they produce (with simultaneous translation from your sommelier-guide, if needed…of course!).
They invite you to tour the winery (including a look at the presses, the fermentation vats and aging cellars), to ask questions (directly to the person who makes the champagne…how great is that!) and finally to taste a sampling of their different "cuvées" (bottlings) which reflect their life's work and craft. At different estates, you can see modern pneumatic presses as well as traditional wooden presses, hand-riddling tables and gyropalettes (modern machines which automate the riddling step), and stainless steel, concrete or wooden vats. Visitors witness a mixture of tradition and modernity at these family-owned estates…properties passed on from generation to generation and that tell a story. There is a sort of "genuineness" here…real families with real lives making real champagne!
Being out in the villages also gives you the chance to walk through the adjoining vineyards, touch the soil and chalk, study the hillsides that the vines are planted on with their varied exposures and learn about the different climatic influences and how they affect the vines. You can observe a mosaic of terroirs that exist and gain a better understanding of how the three grape varieties of Champagne: Pinot Noir, Pinot Meunier and Chardonnay can express themselves so differently according to where and by whom they are planted.
In grower-producer champagne, a specific terroir expresses itself in the wine…similar to what you find in other great wine-producing regions. Champagne lovers appreciate the authenticity and originality of these wines, born from a unique terroir and individual personality.
The big brands of Champagne and the grower-producers co-exist in a kind of synergy here. The houses need grapes from the growers and the smaller winegrowers need the publicity and image campaigns of the larger houses to make their product known…both sides are winners. What they have in common is the place where champagne is born…this wine region which offers visitors diverse types of wine touring experiences.
Whether one wants to explore the prestigious world of big champagne houses or the more down-to earth side of a grower-producer's home, you can find what you are looking for…and more…in this is a delightful region that should not be overlooked by wine enthusiasts.
Come discover where the magic of champagne begins…in all its extravagance and sincerity!
Have you been to the Champgane region of France? Tell us about it below!
Sign up for our eNewsletter and receive our FREE wine tasting guide.