|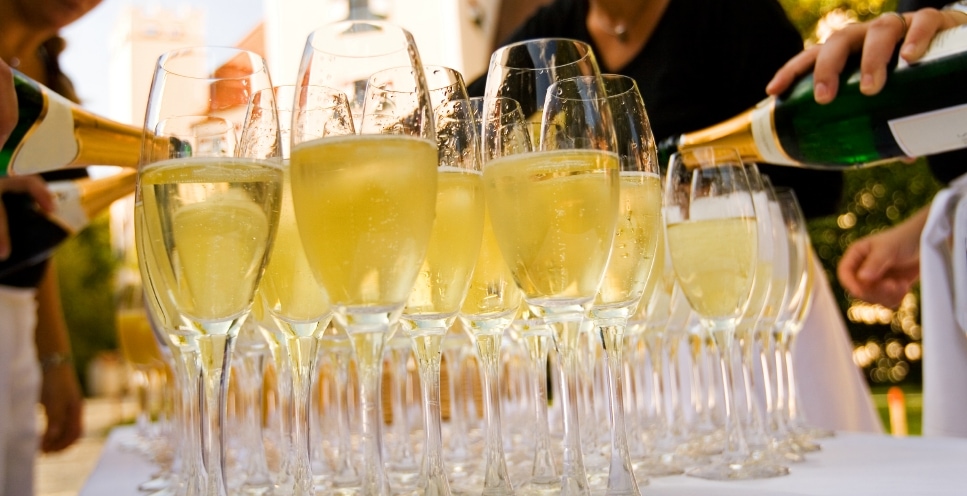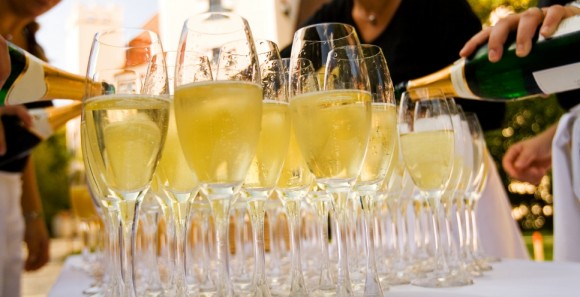 Serving Champagne for New Year's Eve
New Year's Eve is synonymous with champagne for most wine lovers. But many people have a hard time deciding what champagne to buy, and how to serve it to best advantage. Luckily, there is a champagne for every (well, most) budget, and a style to fit every palate. If you plan on serving champagne as an aperitif or during a cocktail hour, you might want to go with a Blanc de Blanc, like the excellent ones from Deutz or Eric deSouza. Made of 100% Chardonnay grapes, the Blanc de Blanc is light and airy, easy-to-drink, and goes with many kinds of canapés and light snacks. If you're planning to serve oysters (one of the traditional foods we serve here in France on this occasion), Blanc de Blanc has the cleanness and acidity to perfectly complement these briny fellows. Another choice for a cocktail hour would be a Rosé Champagne – it's sparkling apricot color enhances the festive atmosphere, and the addition of Pinot Noir that gives it such a lovely color also gives it a little more weight to go with fried or spicy hors d'oeuvres.
If you're planning on having a sit-down meal before midnight, try serving only champagne to make it especially festive. You can start with a Blanc de Blanc, perhaps with an appetizer of smoked salmon or caviar, then move to a more powerful Champagne with a majority of Pinot Noir, like Veuve Clicquot Vintage Reserve, to accompany a fish or poultry in sauce. A demi-sec white or rosé champagne will harmonize beautifully with a light dessert like an apricot tart or a raspberry crumble. Whatever champagne you choose, it'll take you into the New Year in great style!
Do you enjoy champagne for New Year's? Tell us what you're drinking below!
Sign up for our eNewsletter and receive our FREE wine tasting guide.