|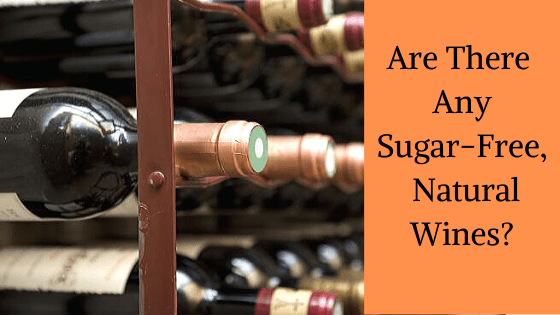 Are There Any Sugar Free, Natural Wines?
As a wine tour operator, I am always on the lookout for great wines, great values, and great stories behind the wines. But I'm a difficult client. I prefer wines with a lower alcohol content (around 12- 13%), I want to know how the wine's produced, and a list of other things. So when I discovered Dry Farm Wines, I was intrigued as the company says it produces organic, natural wines that are tested to meet a fairly rigorous criteria.
The wines from Dry Farm are organic, sourced from small batch producers in Europe, approved for those on low-carbohydrate diets, and one of their most interesting claims: no hangovers!
I decided to order a case of six of their wines. I requested the founder, Todd White, send me his favorite wines—three red, three white.
Todd White founded the company in 2015 after he was searching for a wine that matched his new ketogenic diet. As his partner Kayla McKinley explains, "Todd had been a wine drinker from a very young age. But, since beginning a ketogenic lifestyle about five years ago, he was not able to drink standard wines anymore."
So White started doing some research and stumbled upon the natural wines movement that was gaining traction in Europe.
The idea of "natural" wine originated in France in the 1960s. Winemakers in the Beaujolais region wanted to return to the production methods that their grandparents had used. They wanted to get away from the pesticide and chemical use that had gained prevalence in all types of agriculture proceeding World War II.
Gradually the idea of producing wines with minimal additives spread across Europe and indeed the world. But, as with anything, there is some controversy. Some wine makers contend that natural wines are defined as nothing added, nothing taken away. Where others allow for some sulfites to be added at bottling.
So you can see that with such variables in opinion, finding a true "natural wine" may prove difficult.
With Dry Farm Wines, however, you know what you're getting as they put great effort into sourcing clean wines.
"Sourcing clean wines is the foundation of Dry Farm Wines," says McKinley. "We source our wines from all international wine regions, mainly in Europe and South America." She goes on to say, "Lately we've sourced some delicious wines from France, Italy, Spain, and Austria. We also have rare wines from Croatia, Germany, South Africa, and New Zealand."
All the literature I read and information I found about Dry Farm Wines intrigued me. We certainly can all use less chemicals in our lives. And I like the idea of farming methods that keep the land and planet healthy. An added bonus for me is the fact that it is recommended for those adhering to the ketogenic diet.
I started the ketogenic diet about a year ago and have been very happy with the results. With Dry Farm Wines, I can enjoy a glass without "cheating."
Not only are the wines sulfite free—or produced without additional sulfites—they are also produced with no sugar.
That one detail seemed a bit off to me. How can a wine have no sugar? We all know grapes have sugar; so how can they make that claim?
"We independently lab test each of our wines to ensure they contain less than one gram per liter of total sugars. This is the case for our red, white, rosé, amber, and sparkling wines," says McKinley. At less than one gram per liter, the wine technically can be labeled sugar free.
The real test for Dry Farm Wines came when I served one of the bottles Todd White had selected for me—a nice Côte du Rhône—at my Thanksgiving table. You could tell that it was produced without added sugar. There was depth in the nose and palate and this wine complimented the turkey perfectly.
My family and I were quite pleased with the overall taste and my husband and I are looking forward to trying a 2012 Cru Bourgeois from Bordeaux, from one of my favorite appellations, as our next foray into Dry Farm Wines.
These days the word natural is thrown around quite a bit. Almost anything can be dubbed "all natural" as there's no real regulations around the use of the word in food or in wine. So, as consumers, it can be hard to cut through the static and find products that are truly natural.
Dry Farm Wines has done the work for you. They vet the producers and ensure that what they claim is true. In my opinion they are leaders in providing wines that meet requirements that are healthier, and they find wines that still can respond well to our modern palates. I am glad to have discovered them and look forward to tasting more of their wines in the future.
Sign up for our newsletter and receive our Free Guide: 5 Secrets on How to Taste Wine Like a Pro!