|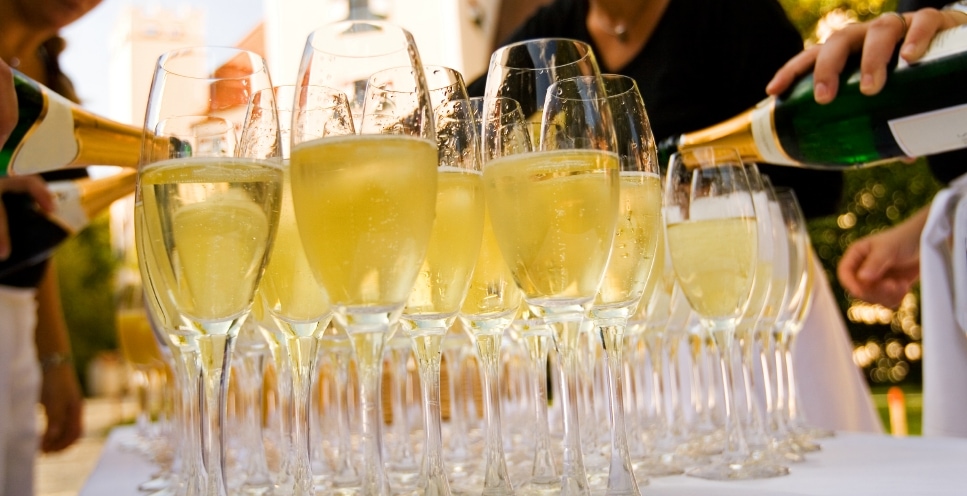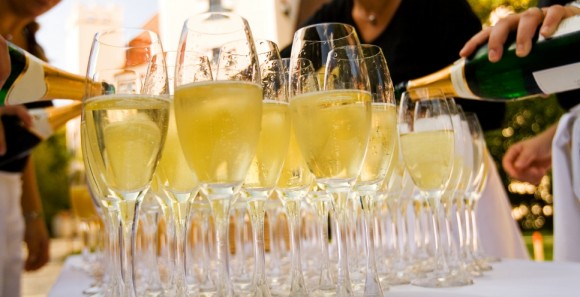 It was a monk, Dom Perignon, who mastered the blending of wines (assemblage) that underlies modern Champagne. Equally important, he realized that the bottles used at the time were too fragile. They broke under the outer pressures of handling, and the inner effervescence of the wine. By mandating stronger bottles, he made the export of Champagne possible. And if he didn't actually say "I'm drinking stars!" he should have done so.
The Widow (Veuve) Clicquot, invented the current riddling process (remuage), whereby bottles are briskly turned, facing downward, so that their sediment or lees may be discharged (dégorgement) before the final bottling. At that point, just before the last re-corking of the bottle, small amounts of champagne wine and cane sugar are added. This determines how sweet the champagne will be, with brut or dry champagne a favorite for many Americans. Those preferring a sweeter taste will choose the misnamed "extra dry," or even demi sec, the sweetest of all.
As we have seen, the style of Champagne varies from light to full. Your Champagne choice might depend on when it is served. You might for example prefer a lighter style before dinner. And the price of a bottle of champagne will rise from NV (non-vintage) ($30-$40), to vintage year champagne ($50-$75) to grand blends or cuvées ($85-$175 and more).
With vintage years, there is a quality step up over NV Champagnes, with greater depth and flavor. The current landmark Champagne vintage has been 1995, a great year, now yielding to the currently available 1998 vintage. Vintages since then have not been as reliable, with 2001 (too much rain) and 2003 (too hot) to be avoided. However, the 2002 and 2004 Champagnes, not yet generally available, are said to be promising.
Special pricey grand blends are available, including for Pol Roger the Winston Churchill, for Roederer the Cristal (said to have been the favored Champagne of the Russian Tsars), and of course, Dom Perignon for Moet et Chandon. If you can still find a bottle of 1995 Dom Perignon, that would be a superb champagne – it is one of the finest I have ever tasted.
Wines Of The Month
A given champagne house will usually stay with its distinctive style at all quality levels. For example, a Taittinger will be light whether it is the NV "Brut la Francaise" ($35), or a 2002 vintage ($65-$75), or their special cuvée Comtes de Champagne Blanc de Blancs vintage 1998 ($150-$175), made from 100% Chardonnay grapes. So start with a fine NV, and then move up to a good vintage year. And reserve the special and expensive cuvée for a grand occasion. Why not – you are surely worth it!
Do you have a particularly favorite champagne? Let us know below!
Sign up for our eNewsletter and receive our FREE wine tasting guide.