|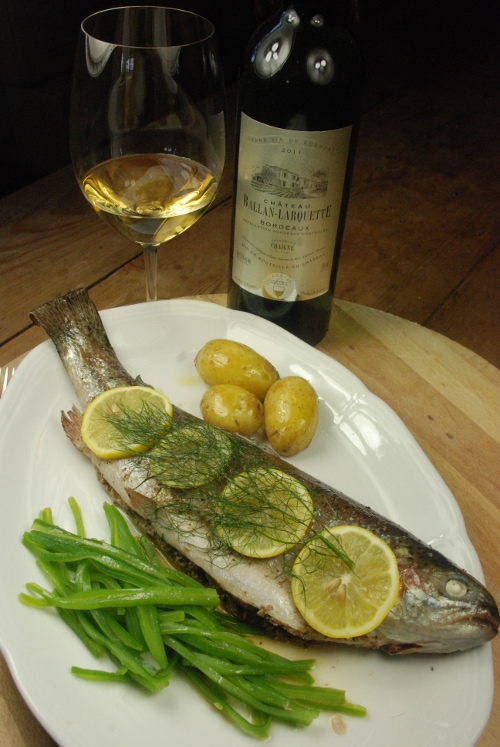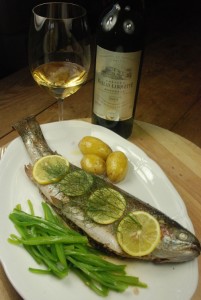 Post written by Nick Stephens, Prud'homme de la Jurade de Saint Emilion, and founding owner of www.bordeaux-undiscovered.co.uk and www.interestinwine.co.uk.
Bordeaux may be famous across the globe for its wonderful red wines but it also produces some superb whites with impeccable reputations and long pedigrees.  Dotted amongst the vineyards you will see tiny splashes of white as you travel past during harvest time.  These little pools of white grapes are part of Bordeaux's history and heritage, for 200 hundred years ago the majority of wines produced in Bordeaux were white! It seems hard to believe nowadays as Bordeaux is practically synonymous with red wine.
Back then most of the major chateaux made a flagship white wine.  Premier Cru Chateau Margaux has been making a dry white Bordeaux since 1715!  The UNESCO World Heritage town of Saint Emilion didn't switch over to producing reds until the Second Empire (the Imperial Bonapartist regime of Napoleon III from 1852 to 1870). Today the Bordeaux whites are made in small quantities across Bordeaux and prices range widely according to the chateaux's rank and location.
Bordeaux White Wines
The most expensive are dry whites produced by Bordeaux's Grand Crus Classés, and prices can soar into thousands of dollars per case.
These top flight whites have the potential to be as enticing a category as white Burgundy and are much sought after, collected and enjoyed.  They may not command the fame that their red siblings do but they do have a rarity factor as well as being fantastic to drink.  They have a loyal fan base too.
 The big names tend to hail from the Graves and Pessac Leognan although Grand Crus Classés outside these appellations have also returned to their roots and are producing high flying dry whites.
In Pessac Leognan, Chateau Pape Clement makes a beautiful dry white (averaging over $100 a bottle) as well as a red (around $80).  This is the oldest wine estate in Bordeaux, having celebrated its 700th vintage in 2006.  The chateau takes its name from pope Clement V (Bertrand de Goth) who was presented with the estate in the 1300s upon his appointment as Bishop of Bordeaux.
Most of the  Grand Crus Classés produce a Second Wine that is less costly than the Grand Vin and dry whites in this bracket can be a good source of high quality wines at a decent price.
Domaine de Chevalier produces L'Esprit is a great option at around $20 per bottle compared to its Grand Vin which can cost as much as $100.  Often called a "Secret Garden in Graves" Domaine de Chevalier is surrounded by leafy woodland. It's one of the very few chateau to be named Domaine instead of Chateau, which is an indication of its ancient past.
Small chateaux (Petits Chateaux) also produce dry white Bordeaux, often exceptionally well for a fraction of the price.
These hidden gems may be hard to find but when you do they are worth it.  Pricing varies from $8 up to around $22 a bottle.
Most of these vineyards lie in the Entre Deux Mers but you can find them scattered about the Cotes de Bordeaux and beyond.  Many of these artisan producers benefit from mixing traditional expertise with the use of modern wine making techniques.
With six generations of wine makers behind him, Regis Chaigne is one of the best producers of Petits Chateaux and his white wines have won many awards.  His small estate, Chateau Ballan Larquette, lies near St Laurent du Bois in the Entre Deux Mers.  He combines centuries of know how and respect for the land with cutting edge wine making to produce wines of extraordinary quality.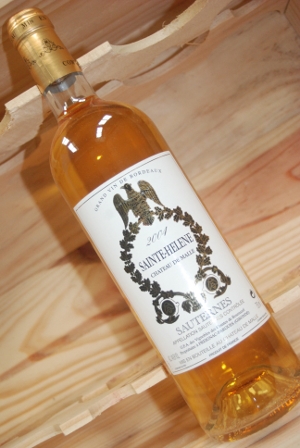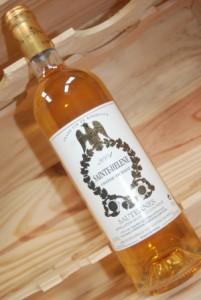 Sweet whites are also produced in Bordeaux, and have been made for around 300 years or more.
These are the great whites from Sauternes and Barsac that Bordeaux is renowned for; created by Noble Rot, drunk by Kings and owned by nobility.
The Premier Cru Superieur Chateau d'Yquem is described as the greatest dessert wine in the world and has a price tag to match, averaging $450 a bottle.
Sauternes is made by a draconian selection process – it's said that one grape vine only makes enough juice to make one glass of wine.  Perhaps this explains the price.  Other Premier Crus, such as Chateau Climens are around $25 – $50 depending on the vintage.
Second Wines from the Sauternes Grand Crus Classés are more affordable.
Chateau de Malle is a case in point – this is a Second Growth (the next rank down to a Premier Cru), owned by the Count de Bournazel.  Classified as a Historic Monument with fine Italian gardens this estate is recommended viewing.  The Counts have made wine here for 400 years and their delicious Second Wine is Chateau Sainte Helene, which averages $30 a bottle.   They also produce a gorgeous dry white, M de Malle, for around $24.
For those in the know, Bordeaux also produces rare, semi sweet wines called Bordeaux Moelleux.
These are heavenly off-dry wines that have great balance and vibrant acidity with an ethereal sweet sensation.
Amazingly the UK and US have been slow to wake up to these wines so if you spot one whilst touring Bordeaux, I'd recommend you try it.  They are quickly snapped up by the French, but you will find them in the old rural appellations of Haut Benauge, Sainte Croix du Mont, Saint Foy, Saint Macaire and Graves de Vayres.
The sweet Bordeaux appellations of Cadillac, Loupiac and Cerons also make them.  Bordeaux Moelleux is made mainly by Petits Chateaux so its pricing is very affordable ($8 – $22) and Chateau La Clemente in Saint Macaire is a good choice.
Bordeaux has an infinite variety of wines to choose from and there are many discoveries to be found – wines or otherwise!  Cheers!
Which Bordeaux white wines have you tried? Which are your favorites? Tell us below!
Sign up for our eNewsletter and receive our FREE wine tasting guide.