|
The Best French Wines I've Ever Tasted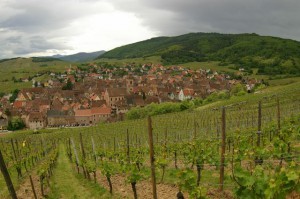 I still remember my first enjoyable taste of French wine. I was a teenager, on a bicycle tour of Alsace, and it was a stifling August afternoon. We cycled through the mountainous region and then onto a scenic valley, finally reaching the impossibly beautiful half-timbered town of Riquewihr.
Near the central square was the entrance to Hugel Wines, who have made excellent Alsatian wines for nearly four centuries. We entered a cool cellar, and were served samples of their wines. I can still recall the taste of their Sylvaner, a light luncheon wine. It was refreshing, cool, and perfect. Whenever I serve an Alsatian wine, which is fairly often, I still prefer Hugel, and recall with pleasure my first tasting of their wines.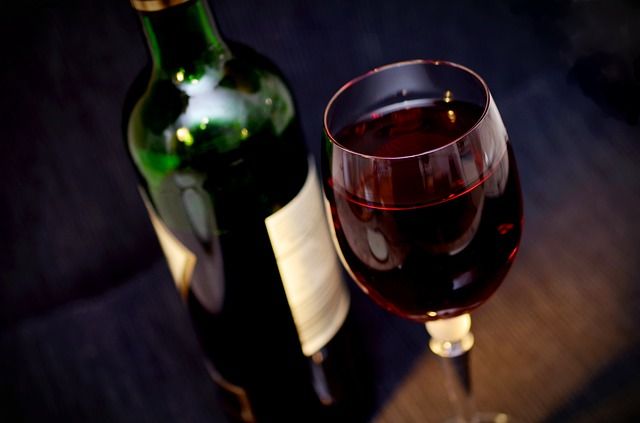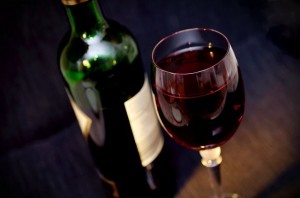 At law school, I once sprung for a $9 bottle of Château Lafite Rothschild 1959. It tasted okay, but the last glass was exceptional. What was going on here? Evidently the wine was evolving as we were tasting it! This was the wine later selected as one of the finest Bordeaux wines of the century – and we had drunk it far too soon! I didn't know then that fine wines should be aged to reach their peak of development.
Sometimes, though, a newly bottled wine can reveal what it will be like when mature. Why this is so, I have no idea, but it is the reality behind wine vintage dinners, held not long after the bottling of a new vintage. I introduced the 1989 Château Haut Brion and the 1990 Château Margaux at successive wine vintage dinners in Washington, for the Commanderie de Bordeaux. Both gave the promise of future perfection – as their current steep price tags now attest.
Wines are made to go with food, and the combination can enhance both tastes. I have always enjoyed Château Chambert, a Cahors wine, and a magnum of the 1982 vintage drunk November 1990 with a goose cassoulet was excellent. The wine went perfectly with the cassoulet, with a velvety flavor that was almost too refined to be the black wine of Cahors!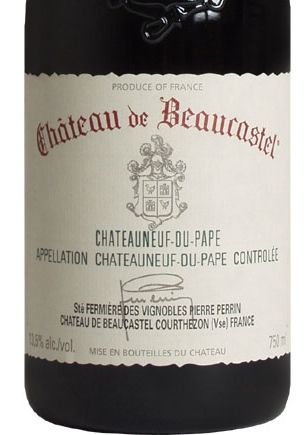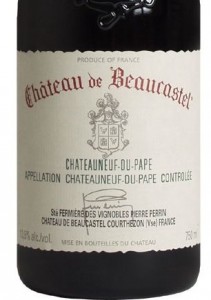 The vintage is important, and in 1978, Châteauneuf-du-Pape was exceptional. After careful decanting, a bottle of Château Beaucastel 1978 enjoyed at Christmas, 1991, was the best Châteauneuf I've ever tasted. It was so good that I've trusted many different wines produced by the Perrin brothers of Beaucastel ever since. Their white wines also give much pleasure, and deserve to be better known. And so I was delighted to discover a deep white Châteauneuf du Pape, also made by the Perrin brothers of Château Beaucastel, called Château Sinard, at a wine tasting held at the French Embassy. Tasting Châteauneuf seemed particularly appropriate, given that the Pope was visiting Washington that very day! A bottle of their 2005 enjoyed in June, 2008 with rockfish from the Chesapeake Bay, was memorable.
I put away as much 1982 Bordeaux as I could then afford, and have been enjoying these wines ever since. The best was a magnum of Château Pichon Longueville, Comtesse de Lalande, which we enjoyed with company in February, 2012. It had evolved perfectly, fully developed and magnificent, "perhaps the finest mature Bordeaux I've ever tasted," read my after dinner notes. We served it with a fine leg of lamb, the classic meal for Bordeaux wines.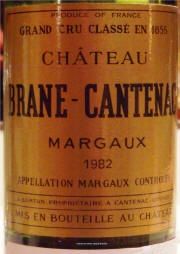 If magnums are good, how about a double magnum? I once served a double magnum of Château Brane Cantenac 1982, a fine wine from the Margaux region of the Médoc, which was greatly enjoyed by family friends at a festive reunion dinner in October, 2005. Serving wine in the larger bottles always seems to create a special occasion, much enjoyed by your guests. The chef at the five star hotel worked assiduously to create a dinner worthy of the wine – and succeeded!
I must honestly note that I cannot always precisely identify my favorite wines. For example, I enjoy the great Burgundies of Chambertin, with a special preference for Griottes-Chambertin, whose wild cherry flavor never ceases to please. I was first served a glass of this grand cru at a New York tasting some 30 years ago. I cannot recall precisely either the vintage or the producer, but the flavor of the wine remains indelible, like the picture of someone you once glimpsed but never met.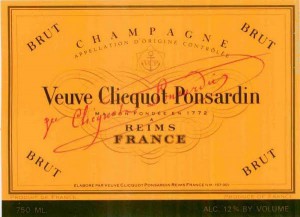 Champagne to begin a meal is a pleasure, and the Veuve Clicquot Ponsardin Brut 1983 that we served at our daughter's wedding remains a delightful memory.
And to conclude a meal, what better treat than a well aged Sauternes? I served 1975 Château Suduiraut, amber colored and deep, at a Commanderie de Bordeaux dinner in September, 1988. It was "absolutely fine, full-bodied, elegant and rich"—and provoked applause from the diners.
But the first wine that I always remember is that Hugel Sylvaner, cool, delicious, and memorable.
What are some of the best French wines you've tasted? Let us know below!
Sign up for our eNewsletter and receive our FREE wine tasting guide.