|
A Visit to Two Great Bordeaux Chateaux
Subject: Bordeaux Prestige Tour day 3
Pessac-Leognan and Sauterne.
It is a pristine spring day in Bordeaux. There's not a cloud in the sky. The grape vines are happy as they gather sunshine and nutrients to flower in early June, and so am I!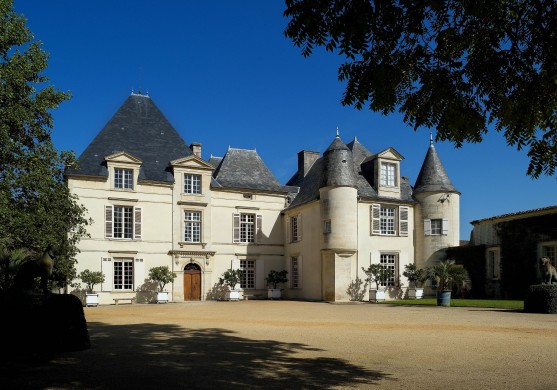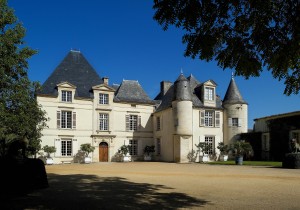 Our first stop this morning — at 9:30 — was Chateau Haut-Brion. Its vineyards are quite literally within the city limits of Bordeaux. It is the oldest of the first growth chateaux, and also the smallest, perhaps owing to its tight urban boundaries. It is also the only vineyard owned and managed by an American family, the Dillons.
What was most interesting about Chateau Haut-Brion was the sophistication of the equipment. The building is essentially layered from top to bottom for each task in the winemaking process. Fermentation tanks are divided internally to convert the "raw" juice to alcohol (top section) and then for malolactic fermentation (bottom section). In the space below, the wine is moved to individual tanks sorted by plot for the key period of maceration before the juice is moved to tanks for blending.
All Bordeaux wines are blended, typically between aging and bottling, but Chateau Haut-Brion blends its wines prior to barrel aging. We tasted one example, the 2004 Grand Vin Cru Classe, which I loved. It is predominantly Merlot with equal parts Cabernet Sauvignon and Cabernet Franc, which gives the wine a lovely structure and pleasant fruitiness. "Cigar box" is one of the aroma profiles. You had to be there for this description to make sense…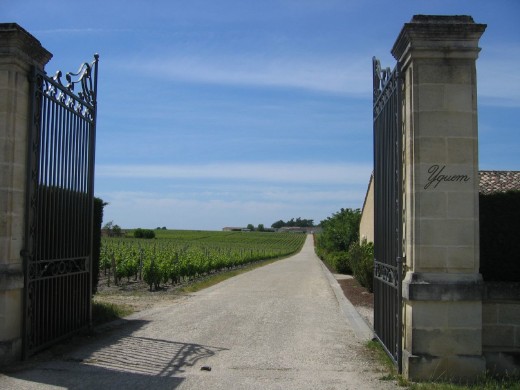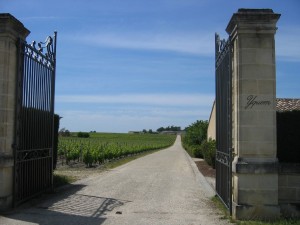 After a three-hour lunch in the village of Sauterne, and yet another preparation of foie gras, we traveled through the vines of Sauterne to Chateau d'Yquem, perched atop the highest spot in the appellation. The chateau itself is spectacular, with trellised roses planted everywhere. Although the original purpose of planting roses to serve as the early warning of diseases and pests is no longer necessary, it is a beautiful tradition upheld by many wineries. This one is exceptional, in this and other ways.
Yquem only makes two wines, and so little of its second wine "Y" (pronounced ygrek like the french alphabet letter) that it is barely worth mentioning. The liquid gold of Yquem is the most concentrated sweet wine on earth. Each vine produces one glass (whereas most vines generate one bottle per). It is a golden honeyed delight. Again, we tasted a 2004. We were all practically licking our glasses, hoping someone in the group didn't like the wine so we could wheedle an extra taste, and wishing for an accompanying taste of Roquefort.
The most interesting thing about Yquem: if it's not a good year, they don't make any wine. In best years they hold back enough allocation to even out the volume of distribution. It's sort of like an endowment spending policy for wine to even out market volatility!
Have you been to either of these Bordeaux Chatueax? Which of their wines is your favorite? Tell us below!
Sign up for our Enewsletter and receive our FREE wine tasting guide