|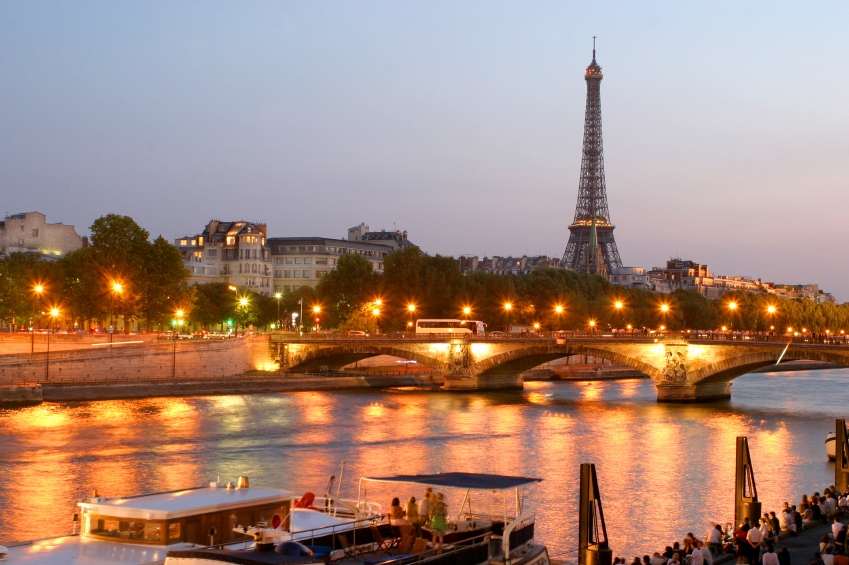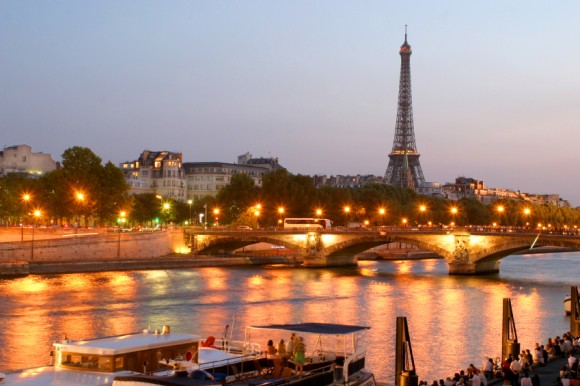 Paris Wine Bars, Restaurants, and Romance
This year, Valentine's Day has inspired me to think about when I was living in Paris with my now husband. It was a great time, we lived in the heart of Paris and I could walk to my job in the Marias district. Paris is the most romantic city in the world.
Fast forward a few years and couple babies later, and I can't help wanting to spend more time in Paris; which seems so much more romantic to me as a tourist than resident. Because I'll be in a conference in Paris soon, I'm planning on hitting some restaurants I've been wanting to try, and figured I'd share a few suggestions with you. A lot of our guests spend time in Paris before or after a tour with us, so we give this information to our guests, and it has been quite welcome.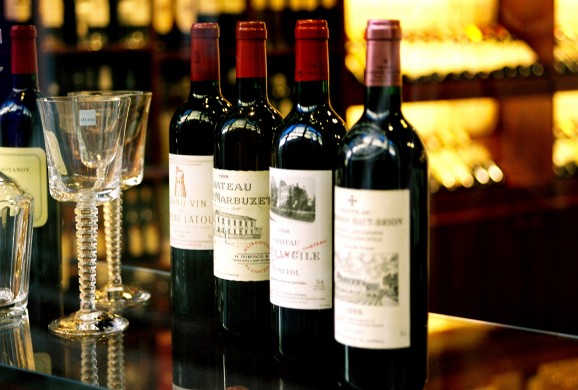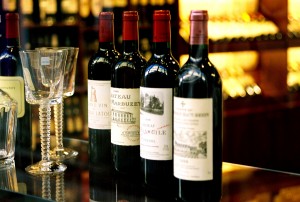 So you're in Paris, and you want to try a wine bar, wine restaurant, wine themed event? Look no further; there are a few good eateries where wine is the star of the show.
First on our list of innovative wine-themed restaurants is Il Vino d'Enrico Bernardo. The menu only lists wines, and the chef takes care of the rest-perfectly matching your pinot or cab with a meal which will highlight the wine's best notes. They have a blind tasting menu which is a good value, but buyer beware–the wines and meal are selected by the chef. This is the ultimate in French food and wine exploration!
Le Bistro du Sommelier is a solid restaurant that hosts winemaker dinners and reasonably priced wine-dinners. Run by Phillipe Faure-Brac, the 1992 winner of the world's best sommelier competition. Outstanding food and wine pairing menu (5 courses, 5 wines) using their extensive wine list (winner of several Wine Spectator awards). Innovative menu changes regularly. The food is excellent, and the quality of the wines is exemplary.
The ultimate wine-themed event for the wine lover looking to elevate his game? Dinners hosted by famed collector Francois Audouze, who decided to host wine dinners as an excuse to open and enjoy his tres envious wine collection. This is not for the weary, prices are high and you play by his rules. But this is a once-in-a-lifetime experience to taste the best French wines have to offer, in wonderful vintages, cellared and opened in optimal conditions.
Here's what's on the menu for his next dinner:
Champagne Dom Ruinart Blanc de Blancs 1990
Champagne Pommery Brut 1947
Château Laville Haut-Brion 1995
Chevalier-Montrachet Bouchard Père & Fils 2001
Château Lafite-Rothschild 1964
Château Mouton-Rothschild 1964
Chateauneuf du Pape Clos des Papes 1949
Côte Rôtie La Mouline Guigal 1993
Château d'Yquem Sauternes 1988
Château d'Yquem Sauternes 1961
If I can make it to this dinner (which I'm feverishly trying to do) I'll let you know how it goes. If you are in Paris on March 31 and want to join us, email us. Space is limited to 9 guests plus our wonderful host.
For the wine lover, Paris is a wonderful city with unique opportunities to discover French wines in all their glory, one meal at a time.
Have you had a culinary or wine epiphany in Paris? Let me know, I'm always looking for a new place to try out or recommend to our guest friends…
Sign up for our eNewsletter and receive our FREE wine tasting guide.