|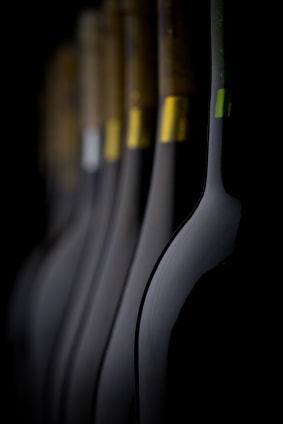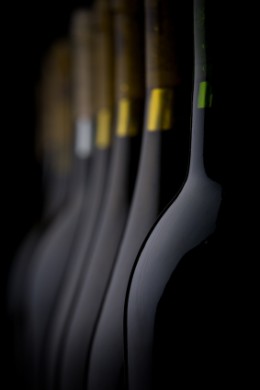 Perhaps you've gotten one of those shiny new wine refrigerators, and would like to begin storing some excellent Burgundy wines for future enjoyment. Or, you've noticed a string of good vintages, and wondered how long they will be obtainable. Best of all, you may be pondering a trip to Burgundy, or have returned from that magical wine region, and would like to start putting aside some delicious wines for future enjoyment.
Any good reason will do; and we'll start you on the way to enjoying wines when they are ready to drink (and are unavailable on the retail market).
You'll want some wines for drinking now, and some for the future. The white wines are of course all Chardonnay, while the red wines are expressions of the Pinot Noir grape.
Here are three possible starts for your Burgundy wine cellar, at $500, $1000, and $1500. I have looked for a mix of quality wines from the region, some for drinking now, and some to be laid down for future enjoyment. Prices given are retail per bottle, without taxes.
Burgundy STARTING CASES ($500). Here are two fine cases of red and white Burgundy wine for current drinking. Let's begin with a mixed case, six bottles of 2007 Louis Latour Mâcon Lugny ($11.50), a refreshing white wine, and six bottles of 2006 Louis Latour Marsannay ($16), a red wine selection from the village marking the beginning of Burgundy's Route des Grands Crus.
Next, I suggest six bottles of 2006 Liger-Belair Hautes Côtes de Nuits ($30), and six bottles of William Fèvre's 2007 "Champs Royaux" Chablis ($19). The Liger-Belair is a reliable wine that will advance your appreciation of fine red Burgundy. The Chablis is from one of that small and overproducing region's most reliable producers. It is not a premier cru, but the quality is there. It will also whet your appetite for moving up to a reliable premier or grand cru in the future. This is definitely not the Chablis you tasted in college, and decided rightly that you hated! Total price for the two cases, $459.
Burgundy WHITE WINE CASE SAMPLER ($500). The dry white wines of Burgundy, specifically those from Puligny-Montrachet, Chassagne-Montrachet, and Meursault, have a strong claim to being the finest made anywhere. I suggest a case from the landmark 2005 vintage, four wines from each area. From undervalued Meursault, I suggest Latour "Blagny" premier cru ($43). I also suggest Latour Puligny-Montrachet ($45), and Jadot Chassagne-Montrachet ($40).
Note that only the Meursault is a first growth, while the other two wines are village appellations. Meursault as an appellation is simply undervalued in my opinion, as compared with its more famous neighbors. I tasted first growths from all three at a VinExpo tasting in New York a few years ago, and actually preferred the Meursault. Appreciate these quality wines, then move up to the premier and grand crus, at four to six times these prices! Total cost, $512, or $971 for the first three cases.
BEST OF BURGUNDY RED WINES. The third suggestion is to purchase half a dozen superb red Burgundies from the excellent 2005 vintage, and wait for them to mature. You'll find the mature wines – and the applause from your friends – very satisfying. I suggest two grand crus, a Jadot Chapelle Chambertin ($149), and a Chauvenet-Chopin Clos de Vougeot ($99). The Clos de Vougeot, a national treasure, is a must see for your trip to Burgundy. The army of Napoleon presented arms while marching past this vineyard!
My four premier cru suggestions are Gouges Nuits St. Georges "Chenes Cartaux" ($70), a Jadot Volnay "Clos de la Barre" ($55), a Girardin Pommard "Rugiens" ($80), and a Jadot Beaune "Clos Ursule" ($63). Since the last four appellations have no grand crus, you are buying the finest wines from each of the six areas. The total for these six superb interpretations of Pinot Noir is $516, and the total for your Burgundy cellar, now three and one-half cases, is $1487.
Wine is for enjoyment and appreciation. The wines that you drink from the first assortment will pave the way for the superior white and red wines you have also chosen. Combine these wines with a trip through Burgundy's vineyards, and you will have memories for a lifetime.
What's in your wine cellar? What wines are you hoping to add?
Sign up for our eNewsletter and receive our FREE wine tasting guide.