|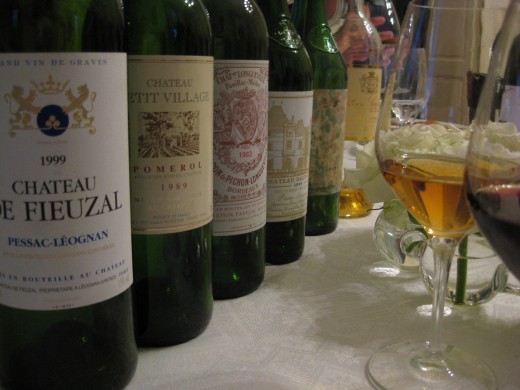 Bill Shepard, Wine Editor
With prices for Bordeaux grands crus wines spiraling out of sight, wine lovers want to get the most for their money. What the French call "le rapport qualité/prix" is more important than ever. One good strategy is to explore the world of second wines now being made by nearly every classified Bordeaux estate, east or west of the Gironde.
It seems like just a few years ago that there were just a few second wines, and these were easily affordable. If Château Margaux was too pricey, then their Pavillion Rouge, produced since the early twentieth century, could be a fine choice, at perhaps $15-$20 a bottle. But what do you do now that a bottle of Château Margaux 2005 costs $750, and Pavillon Rouge 2005 is $90?
First, what do we mean by second wines? This refers to the practice, now nearly universal in Bordeaux, of producing a second wine in addition to the grand vin that is the flagship wine of the estate. For example, Château Beychevelle now produces a second wine, Amiral de Beychevelle. This is a reference to the days when a French Admiral owned this property in St. Julien, whose sweeping lawns and classic residence overlook the Gironde River.
At Château Ausone in St. Emilion, a premier grand cru that produces just 2,000 cases of their grand vin each year, there is now a second wine, La Chapelle d'Ausone. This name is also an historic reference. I remember with pleasure the late owner, Mme. Dubois-Chalon, showing me the estate's rocky chapel with primitive paintings that inspired the name for their second wine (which is also produced in just 2,000 cases a vintage).
Second wines are produced from grapes that are excellent, but not of the standard for the grand vin. Typically, they are from younger vines, which have not yet matured to the extent needed for the grand vin. However, they will be from the same vineyard, using the same selection of different grapes for the blending, and the process will be entrusted to the estate's winemaker. This is crucial, for it really means that the second wine will give you the approximation of the grand vin, and at a fraction of the price. There is no point in drinking a second wine, after all, if it does not convey an impression of the grand vin itself. It may not be as mature and blended as the first wine of the estate. But it will be a quality wine, and at considerably less expense.
Second wines do not carry the grand vin classification, and often do not carry a château name. The second wine of Château Lafite Rothschild, for example, Carruades de Lafite, is only entitled to the village appellation of Pauillac, where it is grown. You can find on the internet a listing of Bordeaux second wines ( www.terroir-france.com/grandscrusbordeaux_second.htm).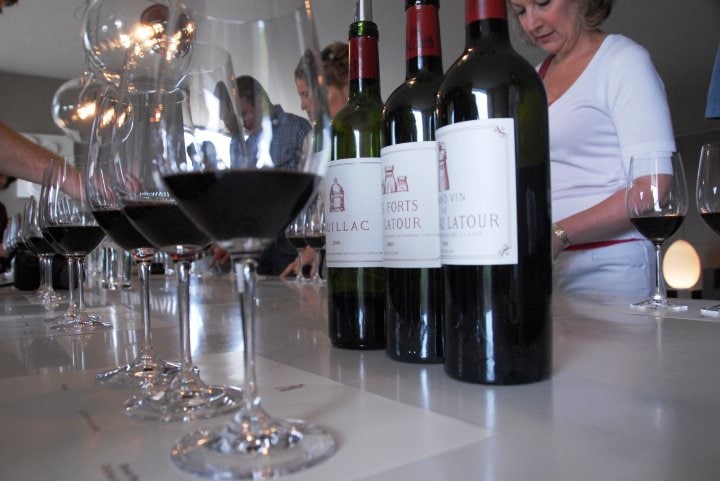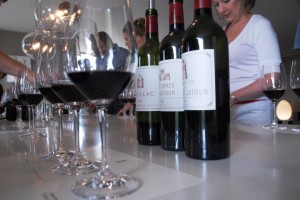 The proof is in the drinking, and I have greatly enjoyed second wines of high quality. For example, I remember a Bahans Haut Brion 2001 ($45), when the Château Haut Brion 2001 retailed for $300. The Haut Brion white wine, Haut Brion Blanc, is priced in mythical proportions at $370 for the fine 2001 vintage. Yet we enjoyed the second white wine, Les Plantiers du Haut Brion 2001, for $45 at Christmas. As a buying strategy, start with a fine wine that you particularly enjoy. Then, look up their second wine, and its price.
As a rule of thumb, you should pay no more than one-third to one-sixth of the price of the estate wine for a bottle of the second wine. Put another way, you should be able to enjoy three to six bottles of the second wine for the price of one bottle of the grand vin. For example, a year or so ago, you could have enjoyed the delicious second wine La Chapelle de la Mission Haut Brion 2001 for $36, while the estate wine La Mission Haut Brion 2001 sold for $175 a bottle!
Some second wines have fine reputations on their own. Clos du Marquis, for example, the second wine of Château Léoville Las Cases, was one of the first second wines made in Bordeaux, and has a deserved stellar reputation. At $55 a bottle for the well regarded 2005 vintage, it now sells for the price that the grand vin itself ($275 for the 2005 vintage) would have fetched not so many years ago. And you might try Echo de Lynch Bages 2009 (formerly Haut Bages Avérous), second wine of Château Lynch Bages, which is available en primeur for about $30 a bottle (Château Lynch Bages 2009 is over $100 a bottle for a futures contract)..
And how about lower priced wines from these great estates? The best seller from Château Mouton Rothschild, Mouton Cadet, started life in 1930 as their second red wine. Now it is a low priced bestseller, available for less than $10 a bottle for the white or red wines, while Le Petit Mouton has become that estate's second wine. And I was glad to sample a flavorful trio of wines from Château Haut Brion called Clarandelle, white, red and rosé wines that are priced well below their second wines. You'll be glad you found them.
There is, after all, no reason why we can't enjoy well made wines at every price range.
Bordeaux Wine Tours: How to Get to Bordeaux by Car, Train or Plane
Bordeaux Wines: How to Find Affordable Bordeaux
Sign Up for our eNewsletter and receive our free guide to wine tasting
Copyright ©2010 French Wine Explorers