|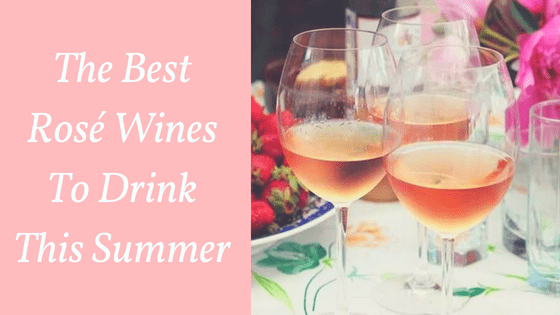 Provence Wine Tours: Discover the Rosé Wines of Provence
Provence wine tours allow you to discover a region with beautiful scenery and many touristic delights. It is also one of France's leading wine regions, and in the production of rosé wines, Provence is a superpower!
Over 80% of the area's enormous production is rosé wine (for a total of 150 million bottles), with 15% red, and just 5% white! Also, it has a distinguished pedigree. Some 2600 years ago, the Greeks established a colony at what is now Marseilles. There they planted grapes, and wine making began. These wines are said to have had a light color, and so the earliest wines grown in what is now France were probably rosé wines.
My introduction to rosé wine years ago was a Portuguese import, Mateus Rosé. It was light, undemanding, and in the hot summer, little more was expected. Now, however, Provence is leading the way to a new appreciation for the flavor possibilities of rosé wine, and if you only know rosé wine from your Dad's bottle of Mateus, you have a treat in store.
Rosé wine is not basically a blend of red and white wines. It is wine made by a process in which the grape juice is kept in contact with the pomace (grape skins and pips) for a controlled amount of time, thereby producing a lighter colored wine. There are several such methods. With the saignée (bleeding) method, for example, juice is produced by crushing the grapes with their own weight. The juice is in touch with the grape skins for a short time. This yields rich, fruity juice of a pale color and high quality. Another method, the runoff, basically treats the rosé wine as a byproduct, by removing juice from the tank of fermenting red wine, in order to increase the intensity of flavor of the remaining red wine. The juice removed becomes rosé wine.
There is an ocean of entry level Provence rosé wines. Here is a dependable, inexpensive wine, with a pedigree. Estandon is said to be the oldest brand in the Côtes de Provence, perhaps going back several millennia! Try their 2017 Le Cercle des Vignerons de Provence ($12) for a reliable and inexpensive entrée to the rosé wines of Provence.
            And here are several of the more costly and delicious pace setters.
Why shouldn't you drink Château Miraval, produced by Brad Pitt and Angelina Jolie, with the assistance of the famous Perrin family of Château Beaucastel? Their 2012 with designer bottles retails for $23-$28, if you can find it! It is a blend of Cinsault, Grenache, Syrah, with a touch of Rolle.
Sacha Lichine left Bordeaux for Provence with the purpose of making the world's finest rosé wine. With the help of Patrick Léon, former winemaker at Château Mouton Rothschild, he just may have succeeded. His Château d'Esclans estate now produces four high quality rosé wines. The Whispering Angel ($23), a delicious wine, is made from Grenache (73%), Rolle (a white grape, 4%), Cinsault (9%), Syrah (8.5%) and Mourvèdre (5.5%), and vinified in stainless steel. The Grenache grape adds body, fullness and intensity, while the little known Rolle (or Vermentinu) is well balanced and flavorful.
The other three wines from Château d'Esclans, in ascending order, are Esclans ($35), Les Clans ($80), and Garrus ($100). They are made in varying proportions from Grenache and Rolle vines that are 80 years old! As you'll see, this is not your Dad's Mateus Rosé!
Now is a great time for planning Provence tours, contact us today and plan your dream trip of a lifetime!
 Sign Up for our eNews articles and receive our Free Guide to Wine Tasting Like a Pro!