|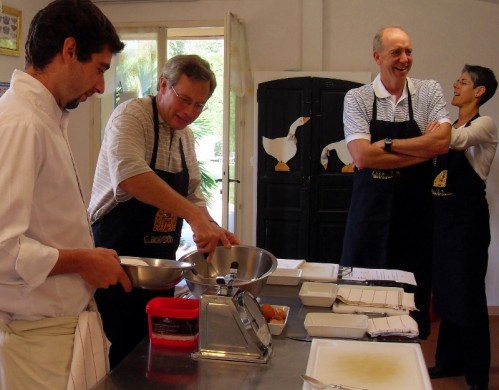 St. Michaels, Md. (May 9, 2013) ––French Wine Explorers has introduced two new ways for guests to celebrate France's legendary wine regions: cycling and culinary excursions. Both bicycle and culinary tourism allow travelers a more intimate travel experience, as cooking and biking provide a most authentic glimpse into a region's cultural landscape.
French Wine Explorers' new cycling excursion options are available by request on all private and pre-packaged tours. Typically, a day is spent bicycling to vineyards, wine tastings, pausing for lunch, riding through villages and visiting historical sites.
Like bicycling, culinary tourism enhances a traveler's experience. So, French Wine Explorers also offers cooking classes and market visits by request on all its private and pre-packaged tours. Classes are hands-on; teaching guests regional recipes that are easy to replicate at home. Market visits educate travelers on the importance of buying produce in season, and allow guests to learn about specialties and local products of the regions in open and covered markets. Visits to cheese farms, private estate wine paring dinners, authentic French kitchen supply stores and olive oil mills can also be arranged.
"Our guests want a trip that is personalized and that immerses them deep within the local culture. We are a global society and, to understand and communicate better, we need to travel better," says French Wine Explorers' President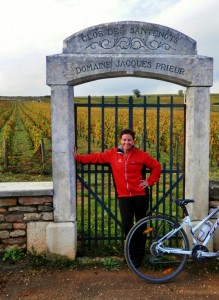 Pascale Bernasse.  "My team and I believe that, by incorporating culinary exploration and cycling excursions, we are not only creating an intimate travel experience, but we also are helping our guests form a deeper appreciation for a region's culture."
French Wine Explorers offers tours to Bordeaux, Burgundy, Paris, Champagne, the Rhone Valley and the  Loire Valley. The boutique firm also offers customized tours to fit the needs of all wine enthusiasts. Interested parties may also set sail on a cruise, or barge, voyaging throughout the wine regions of France and Italy.
For more information, details on the tour and to book a trip, visit www.wine-tours-france.com.
About French Wine Explorers
French Wine Explorers, one of Condé Nast's Top Travel Specialists in 2011 and 2012, is America's leading boutique travel firm specializing in intimate luxury wine vacations to France. Travelers can choose from group tour itineraries or plan custom-designed wine tours. All packages include deluxe air-conditioned motor transportation, luxury hotels, gourmet meals with premium wines, all wine tastings, sightseeing, and the services of a bilingual wine expert guide throughout.  For more information call (877) 261-1500, visit www.wine-tours-france.com for more information.