|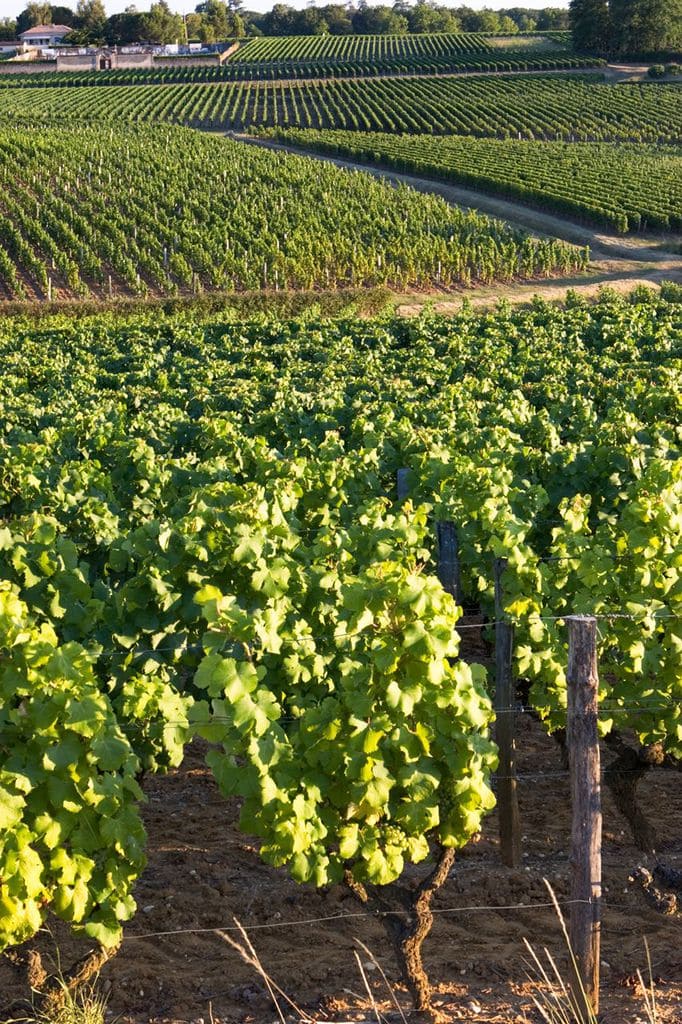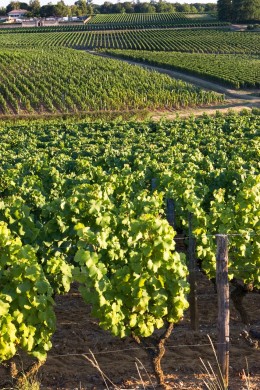 Graves Wine Region in France: What Red Wines to Try
The great wines of the Medoc are well known, in large part because of the celebrated 1855 Classification. Other regions of Bordeaux, gauging the success of that famous classification, have in this century added their own. St. Emilion and the Graves are famous examples.
In the case of the Graves, Chateau Haut Brion is one of the twelve red wines wines cited – and it is also a First Growth in the Medoc Classification, quite simply because it was the most famous French red wine (mentioned by Pepys in his famous 17th century diary). However, unlike the Medoc classification, there is no rank order in the Graves classification (first issued in 1953, then updated in 1959). For some, this may limit its usefulness. I for one doubt that anyone would maintain that Haut Brion and the other eleven wines on the classification list are of equal merit.
As I have written previously, the Graves region, just south of Bordeaux, is now becoming better known for the excellence of its white wines. Now let's look at six red wines from the Graves Region for your enjoyment, together with some anecdotes about how I first enjoyed them in France. As you might expect, Haut Brion and La Mission Haut Brion are very pricey – see how much fun you can have discovering other Graves wines at far less cost, including their own second wines, made from younger grapes.
Top of the list is Chateau Haut Brion, perhaps the oldest wine brand name in existence.

We visited the chateau at the invitation of Jean Delmas, then in charge of winemaking at Haut Brion, and we were surprised to see seven glasses at each place. Delmas quickly explained that six of the glasses were for the three types of grapes – Cabernet Sauvignon, Cabernet Franc, and Merlot.
There were two sample glasses for each variety, one for mature grapes, and one for younger ones. Here the winemaker's skill became clear, as Delmas described the blend of mature and young grape flavors. The seventh sample, of course, was for the final blend. It clearly excelled any of the previous six samples –the whole was truly greater than the sum of its parts. Whenever we have visited a wine property since then, we have marveled at this evidence of the winemaker's skills. (2010 vintage, $1,000: second wine "Le Clarence de Haut Brion" 2010 vintage, $191)

La Mission Haut Brion has a rich, full mouth feel, and is a most satisfying wine. Recently the blend has been changed, to use less Merlot and more Cabernet Sauvignon in the blend.

The result should be a less jammy taste – rather a shame, I think. A magnum of the 1981 was a highlight of a winter dinner party several years ago. I have always enjoyed the "classic" 1981 vintage, not as full as the celebrated 1982 vintage, but excellent and rather lean in its own right. Serving this wine creates an event. (2010 vintage, $923: second wine, "La Chapelle de la Mission" 2010 vintage, $164)

Chateau Bouscaut is less well known. I happened to visit the property some years ago, when I was trying to get a feel for Graves wines, and was pleased with this discovery.

We served a magnum at our daughter's wedding, for the wedding rehearsal dinner, honoring French custom, the magnum was from her birth year. (2010 vintage, $34)

Domaine de Chevalier is said to be a connoisseur's favorite, a bit on the lean side. One of the few properties to use the term Domaine, the property is distinctive and the wines, both red and white, are well made. They also age well, as our recent tasting of bottles from the 1982 vintage proved. (2010 vintage, $86)
A favorite property for those who enjoy a touch of history with their wine is the centuries old Chateau Pape Clement, named for a Bordelais who became Pope during the Avignon schism. Along with the Marquis de Goulaine Muscadet from Nantes, this is one of the oldest French wine properties still in existence. We look forward one day to sampling our double magnum of the 1982 vintage. (2010 vintage, $231)
Last of the six, but by no means least for those who value American history and its French connections, a favorite Graves red wine is Chateau La Tour-Martillac.

This fine property was once owned by Montesquieu, whose writings set forth the theory of separation of powers that so influenced the writers of the American Constitution. It's fun to think of the political philosopher wetting his whistle with this excellent (and still largely undiscovered) wine. (2010 vintage, $40)
Sign up for our eNewsletter and receive our FREE wine tasting guide.