|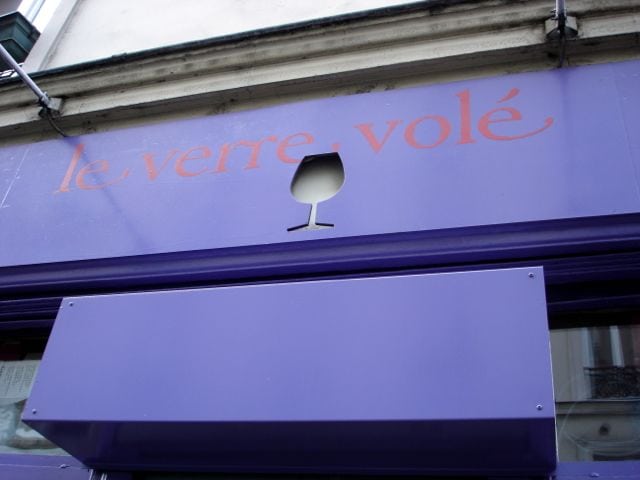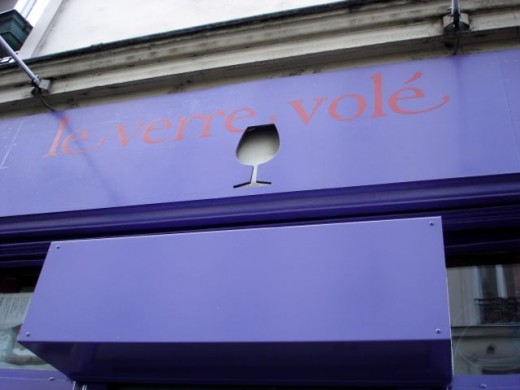 Top 3 Picks for Paris Wine Bars
You might think that wine bar and Paris go hand-in-hand, but that wasn't necessarily always the case. While we often find ourselves imagining that luxurious, perfectly chic locale where wine and food come together in perfect harmony, many wine bars in the capital — at least until recently — left something to be desired.
Not so with the new generation of wine bars, where both food and wine are meticulously selected. You'll find that many of these wine bars are more about wine than they are about bar, in fact, some require that you order a nibble or two in order to consume. But never fear; a little cheese and charcuterie never hurt anyone.
Quite literally "the stolen glass," le Verre Volé can be found in the trendy neighborhood near the Canal Saint-Martin. Le Verre Volé refuses the name "bar à vin," instead revolutionizing the concept of "cave à manger." Since 2000, Cyril Bordarier has united France's most famous natural wines with unique dishes like house-smoked buffalo mozzarella, Brittany lobster with allspice butter or pears in red wine sauce. Come hungry and thirsty — you won't be disappointed.
Le Verre Volé – 67, rue de Lancry, 10th arrondissement
Le Garde Robe has two outposts, but we love how centrally located their 1st arrondissement shop is. As with the Verre Volé, no drinking without a nibble here, but we don't mind pairing the natural bottles (sensing a theme yet?) with a simple cheese and charcuterie platter or more creative fare like stuffed peppers with crisp polenta cakes, raw, organic veggie salads done up like modern art, or sweet potato soup with house-made red onion pickles. Outdoor seating is limited, so get there early and soak up the people watching near the Louvre over a delightful bottle. If you don't know natural wine, the staff is happy to help.
Le Garde Robe – 41, rue de l'Arbre Sec, 1st arrondissement
Grégory Marchand has developed a small empire in the 2nd arrondissement, with a restaurant, a "to-go" shop offering all sorts of American specialties that expats and the French alike have developed a taste for. But the bar à vins is perhaps the best of all worlds, combining Marchand's unique culinary touch with an excellent selection of wines, both by the glass and by the bottle. Contrary to the address across the street, at the bar à vins, you won't need a reservation, but you may have a bit of a wait in front of you. It's worth it — the menu is extensive and the wine philosophy highlights collaboration with winemakers doing exciting, eclectic things with French varietals. Both menus are ever-changing; stop in and see for yourself what's on offer!
Frenchie Bar à vins – 6, rue du Nil, 2nd arrondissement
Sign up for our eNewsletter and receive our FREE wine tasting guide.