|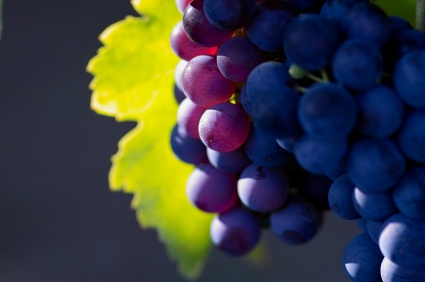 On the Burgundy Tour featuring the Grand Crus of Burgundy we started with a short introduction to Burgundy, we were off to the Côte de Nuits for a late afternoon tasting extravaganza!
Our first stop, Domaine Dujac Père & Fils in Morey-Saint-Denis, is an anomaly in Burgundy because the family has been making wine there for only two generations. It is not unusual in Burgundy for family members to represent 10-18 generations of ownership! In 1967, Jacques Seysses seized the rare opportunity to purchase Domaine Graillet and renamed it Domaine Dujac. Perhaps making its first vintage too soon (in 1968), D. Dujac was soon "discovered" in 1974. Back-tracking after purchasing the vineyard, Jacques went to oenology school in 1978. The winery has been 100% organic and bio-dynamic since 2008, a shift back to traditional wine making methods that began in 2001.
Today's D. Dujac is a full-on family affair. American-born wife Rosalind handles public relations. As part of the family succession plan, Jacques now assists son Jeremy in viticulture and wine making. A UC-Davis oenology graduate, daughter-in-law Diana has taken over cellar management. Youngest son Alec is beginning to assume administrative duties. (Education note: wineries add "& Fils" – or less frequently "& Filles" – to domaine names to signify that succession is in process.)
According to both our guide Laurent and winemaker Jeremy Seysses, wines from Morey-Saint-Denis are some of the most feminine and elegant wines in Burgundy. Our wine tasting at Domaine Dujac included new vintages from two of the domaine's seven Grand Crus as well as two examples of D. Dujac's six Premier Crus (in order of tasting sequence):
Morey-Saint-Denis 2009 (Chardonnay, village)

Morey-Saint-Denis 2009 (Pinot Noir, village)

Clos de la Roche 2009 Grand Cru

Morey-Saint-Denis 2009 Premier Cru

Bonnes Mares 2009 Grand Cru

Les Combettes 2001 Premier Cru
The afternoon was grey and overcast but dry, so we hopped back on our tour bus to Clos des Lambrays, the Grand Cru monopole of Domaine Les Lambrays (also in the appellation Morey-Saint-Denis). Among many points of education about Burgundy our first day, we learned that anything called "clos" in French vineyards exists inside very old boundary walls. In Burgundy, a clos is most likely to be designated Grand Cru. Even though the finest vineyards tend to be higher on hillsides where the structure of the soil gives greatest voice to the wine, in Clos des Lambrays the entire terroir – from flat valley to the top of the hill (all inside the clos) – comprises the monopole vineyard.
Our Grand Cru tasting, conducted in the vineyard, was vintage 2007. Although this is a young wine by Burgundian standards, it was already quite smooth on the tongue, full of richly complex flavors and a very long finish. Delightful hints of cocoa powder were followed by clear notes of earth, mineral and red fruit. Plenty of acidity and structure to age well for many years to come!
Driving a short distance northeast into Gevrey-Chambertin, we stopped at the intersection of Mazoyères-Chambertin and Chambertin to taste two wines from this pair of Grand Cru vineyards. The back story on these particular vineyard names was fascinating. Long ago, M. Bertin owned the land that now comprises nine adjacent Grand Cru fields. "Cha" means field, so thus the name Chambertin was formed. "Gevrey" is attached to the vineyard as the town name.
This story was so interesting that we almost forgot to taste our Grand Cru wines! Back to business, though, we tasted a 2008 Mazoyères-Chambertin from Domaine Henri Perrot-Minot and a 2006 Chambertin from Domaine Jean & Jean-Louis Trapet Père & Fils.
D. Perrot-Minot has been led by 5th generation Christophe Perrot-Minot since 1993, and is certified organic and bio-dynamic.  Now managed by son Jean-Louis, the Trapet wines are also bio-dynamic, a factor perhaps contributing to a slight brownish cast to the color of the wine. (It was perfectly fine – not oxidized or corked.) The Trapet was a more rustic wine, not as elegant as the Perrot-Minot.
With just a short gap in the schedule, we walked a few blocks to our welcome dinner at one-star Michelin restaurant, Le Benaton.  It was a four-hour gastronomic wonder!  We'll review our meals in a blog dedicated to the foodie delights of our tour in a separate blog.
Fill us in on some of your tasting adventures at home or abroad!
Story and photos courtesy of Kathy Merchant, DWS, AIWS| Cincinnati, Ohio USA
Sign up for our Enewsletter and receive our FREE wine tasting guide