|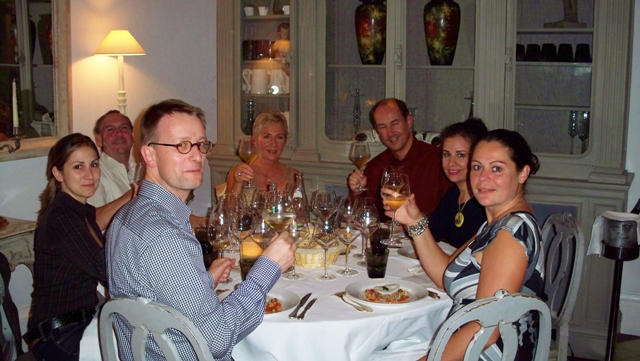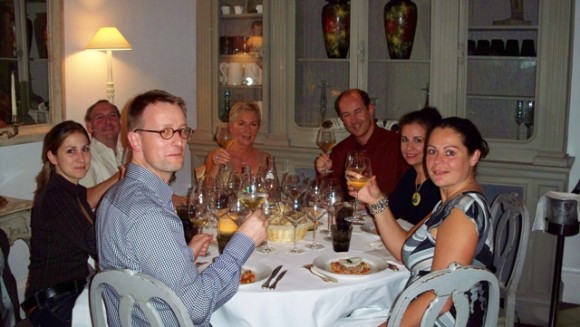 Bastille Day—the day commemorating the beginning of the French Revolution—is on the horizon and with it comes the opportunity to enjoy some French culture here in the United States. In France it is customary to celebrate significant events or to start a meal with an aperitif or special drink.
Five Popular French Aperitifs
Kir: This aperitif was made famous throughout France by Canon Félix Kir, a hero of the French resistance during the Second World War, and mayor of the Burgundian town Dijon from 1945 to 1968. A promoter of all things local, he concocted the drink using the local white wine—a dry, acidic, unoaked white made from the Aligoté grape—mixed with the local blackcurrant liqueur, crème de cassis. The sweetness of the liqueur is the ideal foil for the austere Aligoté grape. The recipe was so revered; it spread throughout France and has been adapted to each region using differing wines and liqueurs. A Kir Royale, Kir's bubbly cousin, is blended with champagne (or sparkling wine) instead of white wine.
Pineau des Charentes: This fortified wine can be found in both red and white varieties and has long been a popular aperitif in France, and it has grown in popularity in the United States in recent years. It comes from the home of Cognac in France, the Charentais region in Western France near Bordeaux. Pineau des Charentes and Cognac enjoy a sort of symbiosis due to the fact that Pineau utilizes grapes that may either be too acidic or not acidic enough to be used in Cognac.  All varieties of Pineau are aged for a minimum of 18 months with 12 of those months in an oak barrel.
Dubonnet: This particular aperitif creates strange bedfellows—The French Foreign Legion and two Queens of England. During the French campaign in North Africa in the 1830s, those in authority offered rewards to anyone who could make quinine more palatable—the extract was the only known remedy for the malarial plague that could have stopped the whole march. So it was that a Parisian chemist named Joseph Dubonnet created a port like wine with hints of coffee beans, cinnamon, citrus peel, and a secret blend of herbs. The late Queen Mother of England was so enamored with the wine she liked to have it with her on picnic outings for, as she put it, "Just in case," and it is rumored to be the preferred drink of Queen Elizabeth II. Drink with or without ice and a lemon slice or lemon peel.  Or mix it with equal parts gin (the Queen Mother's preferred blend) and perhaps a splash of orange bitters and your taste buds will thank you.
Lillet: This aperitif, made in a small town south of Bordeaux, may be the most glamorous of all drinks taken before a meal—James Bond mixed one half measure of lillet, along with three parts gin, and one part vodka, creating his own signature drink: the Vesper.  It can be found in both red and white varieties, with the white boasting ubiquitously citrusy and spicy notes, honeyed texture and golden color that mirrors a late summer sunset. The rosé is sweeter than the white and holds hints of grapefruit. The rouge is similar to a full-bodied red and is great as an aperitif for a heavier dinner.
Vermouth: Vermouth has enjoyed a place at the American table for well over a century, but Americans tend to know very little about it—other than as a component in the ever-popular cocktail, the Manhattan. But now it is experiencing a sort of renaissance. Classic brands are being revitalized and traditional European as well as American artisans are creating experimental vermouths. It is moderately sweet as well as herbaceous in its red iteration and its white is sweet as well with the rosé harboring dry notes. In Europe, they take their vermouth on the rocks or chilled before dinner. With these newer variations, perhaps Americans will start to see the ever-present aperitif in a new light.
Sweet or dry, spiced or citrusy, aperitifs have woven their way into our collective cultural fabric. Next time you plan a celebration, be it Bastille Day or a party, consider bringing a bit of French flair to your engagement and serve a drink that whets the palates of your guests.
Which aperitif is your favorite? Comment below!
Sign up for our eNewsletter and receive our FREE wine tasting guide.