|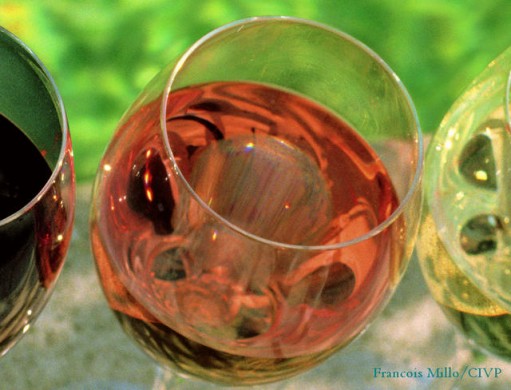 From Andrew Lampasone, Winewatch.com
This is one of the hot new trends we are seeing coming out of Bordeaux – dry pink wines. Many folks in this country are afraid of pink wines, the fear is that they will be sweet a la White Zinfandel. Well contrary to popular belief the greatest pink wines are actually dry wines and are very popular in Europe over the summer months or during the afternoon. If you walk into a restaurant for lunch in Bordeaux odds are that at least 50% of the people there dining will be drinking a dry rose.
These two little gems are from two of the best producers in their prospective regions Phelan Segur lies within the St. Estephe appellation and Pavie is from the famous St. Emilion appellation. However there are no laws regulating the production of white or rose wines from these two regions so they must carry the generic title of Bordeaux as their appellation. These two wines have incredible complexity and concentration for Rose wines and although they are both very drinkable right now they have the structure to last 2-4 years in your cellar.
2007 Le Rose De Phelan Segur Bordeaux Rose
Wine Watch Review:Pretty nose of red cherry fruit with hints of rose petal perfume and still has that distinct mineral earthy component that defines the terroir of Bordeaux. On the palate this wine has succulent red cherry pie like fruit with lovely floral notes to the bone dry finish excellent freshness. Finish 35+ EXCELLENT
2007 La Rose de Pavie Bordeaux Rose
Wine Watch Review: Pretty nose of red cherry and raspberry fruit with notes of red licorice and fresh rose petal perfume. Excellent concentration and depth of flavors on the palate with a silky smooth texture with lots perfume and excellent freshness on the finish. Finish 35+ EXCELLENT +
Some Facts About Bordeaux:
Bordeaux produces over seventy million cases of wine per year, about 85% red, 12% white, and the rest rosé. Making the dry rose wines of Bordeaux the hardest to find with many producers only make a few hundred cases of dry rose for the entire world!