|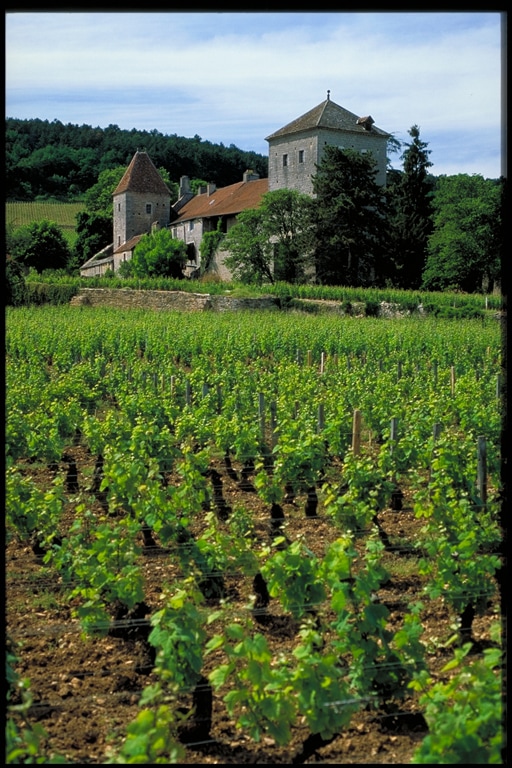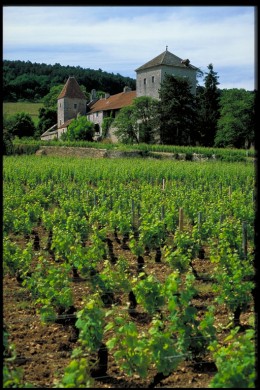 This week a notice appeared from Sotheby's for fine quality Burgundy wine including Chambertin, announcing the availability for both the 2009 and 2010 vintages. These are said to be excellent vintages, the 2009 at this point showing fine fruit while the 2010, as might be expected in such a young wine, shows more structure. Nevertheless, both wines will age well, and should join other tandem fine vintages, like the 1982 and 1983 in Margaux, or the legendary 1899 and 1900 in Bordeaux generally. It will be fun to taste and compare them as they mature.
The prices ranged from $80 to $120, fairly reasonable, I thought, for this famous wine. Then I saw my error – the wines were Gevrey-Chambertin, the village appellation, not Chambertin, the grand cru! While still excellent wines, these came from the lowest classified level growing area. One had to go up the slope, considered a finer growing area with more drainage and exposure to the sun, to reach the first growths, such as Combe aux Moines and Clos St. Jacques. And on the top of the rather short slope are the nine grands crus.
These nine Chambertin wines total some 200 acres in all, and that is the largest red wine grand cru growing area in the communes comprising the Côte de Nuits. However, this is not a vast acreage – the entire Chambertin grand cru area, which is contiguous, is less than one square mile and a half. You could drive past it in minutes. But what a shame to do that, when you could instead pack a luncheon, then stop from time to time and enjoy the vineyard views!
The oldest of the nine is Chambertin Clos de Bèze, which was formed in the seventh century as a vineyard by monks at the Abbey de Bèze, which owned the land. Some five centuries later an enterprising fellow named Bertin was sure that he could grow fine wines as well, and so the Champ de Bertin, or Chambertin ("Bertin's field") was begun. The two adjoining properties, with fine West (Southwest) exposure for Chambertin and West (Northwest) exposure for its neighbor Clos de Bèze, total just over 70 acres, and are considered the finest of the nine grand cru Chambertin wines. They are powerful, with concentrated flavors – best to let them sleep for at least eight years before drinking them.
My favorite Chambertin of the nine is Griottes-Chambertin, and the name refers to wild cherries. Sure enough, there is a lingering flavor here of robust dark cherries, unforgettable and distinctive once enjoyed. Since there are only 6.5 acres planted for this grand cru, it will probably be a rare pleasure! I have also enjoyed Chapelle-Chambertin, which had an underlying taste of raspberries. As a matter of fact, assertive fruit flavors seem to be something of a characteristic of the finest Pinot Noir wines. I have never tasted this underlying fruit flavor to the same degree in fine Bordeaux wines.
If Chambertin is a new wine adventure, let me offer some advice. I would start with the Gevrey-Chambertin communal village appellation to get some familiarity with these wines before moving up the scale. When you do, you will find as many Burgundy win connoisseurs have done, that this is very great wine indeed.
But please – do not emulate the Emperor Napoleon, a great fan of Chambertin who took bottles for his own consumption on his military campaigns. It was said that he would drink the wine after a battle – first cutting the wine 50/50 with water!
Here are some current price levels. First, let's look at the just available 2009 and 2010 at the village appellation, Gevrey-Chambertin level. The 2009 Dugat is $120, and the 2010 is $110. Domaine Fourrier is said to be less powerful than the Dugat, elegant wines with more fruit flavors. Their 2009 Gevrey-Chambertin sells for $80, and the 2010 for $100.
Recent first growths are still available in some quantity. A Domaine Bruno Clair 2008 Clos St. Jacques Chambertin premier cru now sells for $130, while a Domaine Faiveley La Combe aux Moines Chambertin premier cru from the excellent 2005 vintage strikes me as a bargain at $67.
The grands crus reflect their scarcity and quality. A Louis Jadot 2009 Chambertin Clos de Bèze grand cru costs $319, and a 2010 is $360. The Louis Jadot Chambertin grand cru, however, is $244 for the 2009 and $270 for the 2010, probably reflecting the consensus opinion that the finest Chambertin is still the Clos de Bèze. We'll see in the future if your own assessment reflects the same opinion!
Do you have a favorite Chambertin? Let us know below!
Sign up for our eNewsletter and receive our FREE wine tasting guide.