|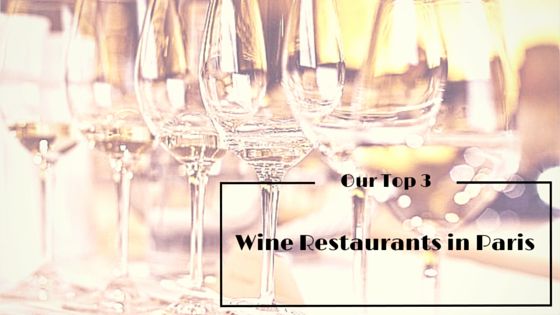 Where to Find the Best Paris Wine Restaurants
Where are the best Paris wine restaurants? Visitors to Paris seek out wine bars, but for a perfect dining experience, discover the best Paris wine restaurants. This newer trend allows restaurateurs to offer a quality wine and food experience. There are different types of restaurants: some are wine bars, while others are more like a French restaurant.
Here are three of our favorite Paris wine restaurants to visit on your next trip.
Le Verre Volé is often deemed a wine bar, a name that it refuses, because it is so much more than that. This "cave à manger" focuses on its bottles and its fusion small plates. Both combine flavors from France and beyond. The wine list features natural wines. And the knowledgeable staff will help you out if you unfamiliar with this wine movement.
This cozy dining room fills up quickly early in the evening. Be sure to stop by early to get a table. Or, Le Verre Volé sur Mer, the seafood-focused little sister of the original, is just up the street. Be sure to follow up dinner with a stroll along the nearby Canal Saint-Martin.
67, rue Lancry
Philippe Faure-Brac is the sommelier behind this bistrot. An award-winning sommelier, he created this restaurant offering the best in food and wine. You'll find an assortment of classic and revisited choices, including white balsamic chanterelles with foie gras, roasted monkfish with ham and thyme, and spiced duck magret.
The selection of wines by the glass is vast. There is a preference for French wines, though some Portuguese choices appear as well. Faure-Brac first made a name for himself when he won"best sommelier in the world" in Rio di Janiero in 1992.
94, boulevard Haussman
This restaurant near Saint-Michel is a cozy authentic location. It offers French-style comfort food selections including cassoulet, duck confit, and kidneys. Desserts tend to be just as classic and often include profiteroles and crème brûlée. The wines by the glass are fairly priced. They include a good selection and the price fixe is a great deal. It also boasts a French bistro environment thanks to its décor.
66, rue Saint-André-des-Arts
Sign Up for our eNews articles and receive our Free Guide to Wine Tasting Like a Pro!