|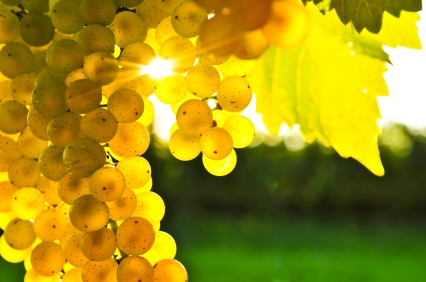 Champagne…the word itself conjures up images of effervescence, luxury and celebration! It's the drink of choice for the most memorable moments in our lives…marriages, promotions, the passing into a new year. With this in mind, visiting Champagne France, for many, is like taking a pilgrimage to this unique place where dreams are made.
Most visitors already have a favorite brand that they enjoy sipping and can't wait to discover the birthplace of their special bubbly. The Champagne region is only a 75 minute drive from Paris, and makes for a nice day trip from the French capital. It is also a wine region where one can easily spend a few days, exploring the beauty of the hillsides, discovering the rich local history, enjoying its warm hospitality and tasting wonderful champagnes…what could be better?!
Most of the bigger Champagne houses are located in either Reims or Epernay. Reims is a larger town which was badly bombed during World War I. It is also home to one of the most beautiful French Gothic cathedrals, Notre Dame de Reims, a site where many French kings were coronated. (This historical association has contributed in giving the wines of champagne their "notes de noblesse"…as we say in French). Epernay is a smaller, champagne-producing town south of Reims that has its own charm including the impressive "Avenue de Champagne", a sort of "Champs Elysées" of Champagne houses. Visiting a larger champagne house located in one of these two towns is a required stop to gain a full appreciation of champagne production.
Since champagne is identified with luxury, visits to these larger houses are most often quite elegant affairs with guides in designer clothing giving tours through impressively large aging cellars, short movies or talks that describe the champagne making process and fancy tasting rooms where visitors can enjoy flutes of the bubbly elixir. One quickly understands how the major houses have created the worldwide success champagne is famous for, from important technological contributions to the trade…to global marketing campaigns.
Visitors are always impressed walking through the miles of underground galleries, carved right into the chalky subsoil…some quarries even dating from Roman times! Seeing the millions of bottles of champagne stacked up, slowly aging in these dark, slightly humid cellars is quite awe-inspiring…but its also true that one starts to grasps, perhaps for the first time, the sheer volumes that are produced by the big-name brands…and one can't help to think of how automated and industrialized the wine making process might be, even though the end-product can be very qualitative.
There is another side to the Champagne region which offers a different experience and deserves equal attention from visitors who are truly passionate about champagne. This is the world of artisanally-produced grower champagne. While the large champagne houses buy the majority of the grapes they need from growers to produce their champagne, there are over 5000 grape growers in Champagne, of whom just over 2000 produce and bottle their own champagne.
What do you like to do while visiting Champagne? Tell us below!
Sign up for our eNewsletter and receive our FREE wine tasting guide.