|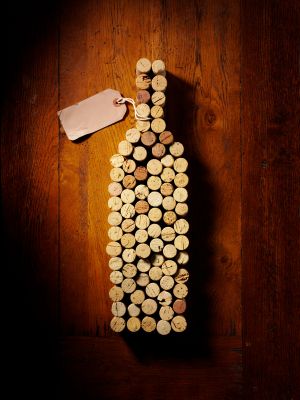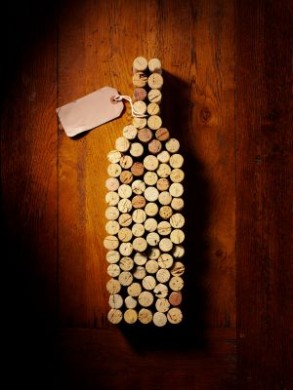 Offering French wine gifts (besides a wine tour!) during the Holiday season is an idea whose time has arrived. Whether as a gift or for a special occasion, your thoughtfulness will be hailed by the lucky recipient!
Our Top French Wine Gifts
Sparkling Wines:
For a fine sparkling wine, you might choose an Albrecht Brut NV from Alsace, either classic or rosé ($17). It's bubbly without the champagne pedigree, and always welcome!
For classic champagne blends you have a wide choice, from nonvintage (NV) to recent vintages. You might select a dry NV Brut such as Taittinger ($38), or a sweeter Moët et Chandon Demi-Sec Impérial NV ($48).
For a really special occasion, New Year's Eve or an engagement, the oohs and ahs will increase should you pick a top of the line champagne, such as Dom Pérignon Vintage 2004 ($139) or a Krug Grande Cuvée NV ($149).
Holiday Dinner: Main Course
So you've been invited for a holiday dinner? Pick a fine wine to compliment your hostess – it's one way to assure your being invited back!
For Bordeaux, a 2009 Château Clarke (Listrac: $25) from the House of Rothschild, a fine Médoc from a superior vintage, would be a fine choice.
Or offer well-regarded red wine from the Graves region, say a Château Latour Martillac 2011 ($40) or a Château Larrivet-Haut Brion 2009 ($40).
Perhaps game is on the menu. If so, choose a fine Burgundy, such as a Bouchard "Beaune du Château" 1er Cru 2009 ($33).
Or you might select (on the lighter side) a Volnay 2009 Latour "En Chevret" 1er Cru ($45), or a more full-bodied Latour 2010 Vosne-Romanée ($60).
But why not make a real splash (not literally) and bring three wines for dinner?
Holiday Dinner: First Course and Dessert Wines
In addition to the Holiday Dinner main course wines just mentioned, a white wine to begin the feast, and a dessert wine, would be most welcome.
The classic Burgundy white wine for this purpose is Chablis, dry and tasty. A Simonnet-Febvre 2012 Chablis ($22) is sure to please.
Or you might pick the popular Latour Mâcon-Lugny "Les Genièvrres" 2012 ($16). From Bordeaux comes the classic white Bordeaux Château Carbonnieux 2012 ($35).
Dinner would conclude with a fine Sauternes, say a Bastor-Lamontagne 2007 (1/2 bottle $18) or a Château De Fargues 2007 (1/2 bottle $80), which is made by Count Alexandre de Lur Saluces, whose family owned Château Yquem for centuries. A 1/2 bottle of Yquem 2007 retails for $349. Yes, these three fine wines are all from the same vintage! Let us know if the price spread is justified.
Holiday Dinner: After Dinner Wine
PASS THE PORT: But life does not end with the dessert course! An original and welcome gift would be a bottle of Port wine.
You will be concluding dinner after the dessert course with great style, with a gift of Port wine, perhaps a Dow Late Bottled Vintage (LBV) for $17.
You might wish to give the Port in a basket with a cheese assortment, say Camembert and a flavorful goat cheese such as Valençay, or a robust Cheddar, and perhaps some apples. Your retailer may have other suggestions from the celebrated 2011 vintage, but I doubt that they would be ready to drink this young.
Please let us know below if you have enjoyed these suggestions for French wine gifts, and the wines you have chosen for the Holiday season!

Sign up for our eNewsletter and receive our FREE wine tasting guide.