|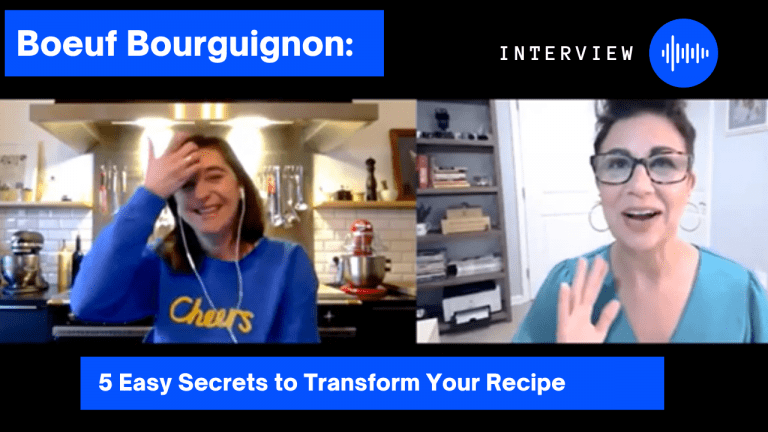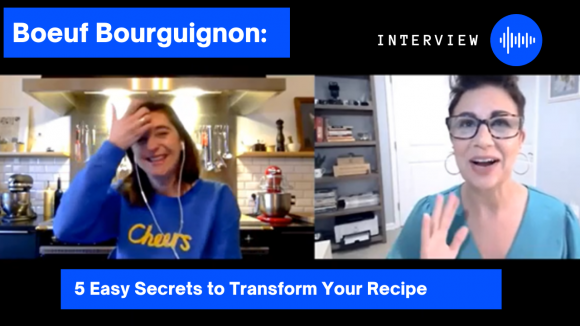 In this video, we interview Adeline Borra of Terroirs by Adeline in Burgundy on 5 secrets to Boeuf Bourguignon magic.
We talk about the following secrets to transform any recipe:
What cut of meat is best for Boeuf Bourguignon
How to marinate
What is the best wine for Boeuf Bourguignon
Bouquet garni
Secret ingredient to add at the end
Also covered:
Surprise meat cut you should try -for those who are adventurous and wanting to replicate one of our favorite Burgundy producer's recipes.
Deep dive into 3 wines at 3 price points from Burgundy
What do you serve as a side dish
What is a good cheap French or American wine for cooking
In the video notes on YouTube is the recipe Adeline uses, and a link to her demo video on the recipe.
Beef bourguignon is a beef stew braised in red wine, often red Burgundy, and beef stock. It is flavored with carrots, onions, garlic, and a bouquet garni. Garnishes include pearl onions, mushrooms, and bacon.
It is a popular French dish. The name probably refers to the use of wine from Burgundy. However, beef bourguignon is likely not a regional recipe from Burgundy. It started as a peasants' recipe, possibly dating from the Middle Ages (400-1400 A.D.), as a way to slow-cook tough, unwanted cuts of meat using ingredients they had on hand.  
Beef Bourguignon was first mentioned in cookbooks in 1903, by chef Auguste Escoffier. We often associate this dish with Julia Child. Her recipe in Mastering the Art of French Cooking is a timeless piece of art, and this video helps you to recreate that magic at home. 
We feature this meal on many of our Burgundy private and small group tours!