|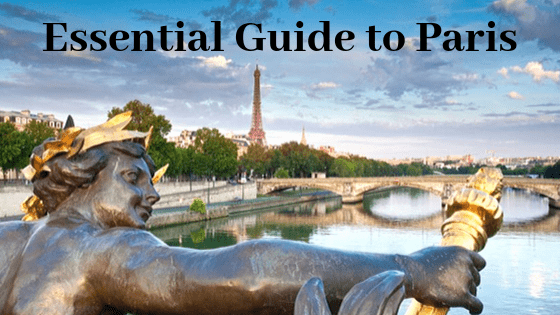 Those who want to tour Paris and all that it has to offer may find the abundance of attractions and historic sites overwhelming. What museums should you visit (other than the Louvre)? When's the best time to see the Eiffel Tower? How do you plan a romantic trip in the most romantic city in the world? We've got the answers to those questions, plus answers to a few more in this essential guide to touring Paris.
Tour Paris: Tips on What to Do
Visitors to Paris often find themselves shuttling from one museum to the next, trying to get in as much of the art and culture that seemingly defines the city as possible. You wouldn't be wrong to follow in their footsteps, but be sure to enjoy yourself as you explore Paris' art world; take your time as you explore the exhibits, and find a moment to sit down and have a bite to eat while you explore the artwork!
As you know, Paris is one of the most romantic cities in the world, and often our clients ask us how we can infuse a little more romance when visiting Paris. So here are our top five most romantic things to do on your next trip to Paris.
Just five years ago, it was hard to come up with a list of best cocktail bars in Paris. But there is a new trend that has driven Parisians more towards cocktails — especially as an apéritif. Here are five stand-out Paris cocktail bars to try on your next trip to the City of Light.
Dom Perignon – the monk for whom the famous Champagne is named – is rumored to have said upon taking his first sip, "Come quickly, I am drinking the stars!" We are wont to agree. And what better way to get a taste of the stars than in the City of Light?
If you are looking for romance on your next trip, look no further than Paris. The City of Light exudes romance on so many levels, the beautiful architecture, amazing cuisine, and chic Parisians to name a few. But how can you make even more special? We have got 5 romantic places or activities for you to share with your loved one, and each is paired with a wine and culinary theme.
What's your favorite thing to do while on tour in Paris? Please comment below!
Sign up for our Enewsletter and receive our FREE wine tasting guide