|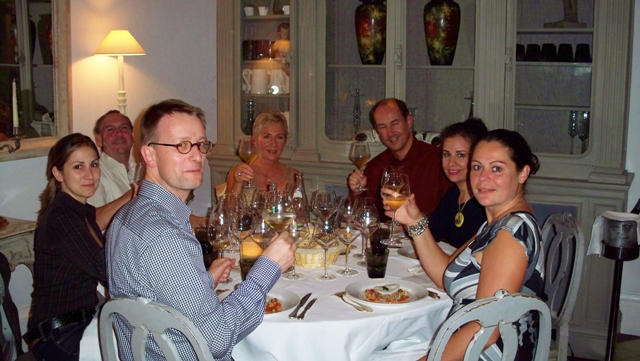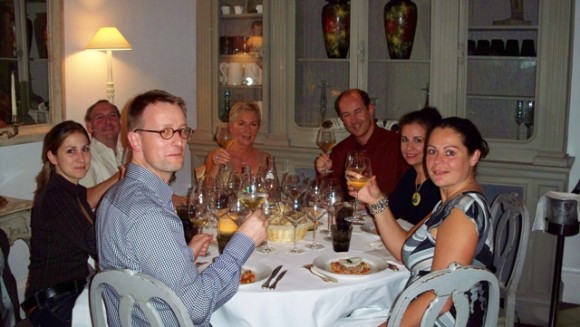 Restaurant Wine Lists: See How You Can Order Wine With Confidence
Restaurant wine lists can be intimidating. There you are at a nice restaurant for a fine occasion, perhaps while on a wine tour in France. You have some idea which dinners you wish to order. The wine steward delivers the restaurant wine list, pauses briefly to see if you have any questions, then disappears, to return shortly. You flip the pages, noting columns of expensive wines, and wondering what to order. Here are some thoughts that might help you out.
If you are in France and have been touring the vineyards, you are halfway home.
Let's say you have toured Bordeaux, and tasted wines there, and are dining at the Chapon Fin in Bordeaux. You will know, for example, that you enjoy Bordeaux wines from the 2005 vintage. So, call the wine steward over and tell him your wine preferences, and the foods you plan to order.
Or, if you are in Burgundy, your restaurant, perhaps the Lameloise in Chagny, may have a fine wine selection, including half bottles, from the area you have just visited. In either case, the wine steward is now in a position to offer good suggestions. Your wine tourism is paying dividends.
If the bottles on the menu look too expensive, take a look at the champagne list.
Sometimes you will find a nonvintage brut at a relative bargain. We once had luncheon at a three star restaurant in Paris, and the house champagne was Taittinger. We happily paid $50 for a bottle (retail price $35), rather than the hundreds of dollars that an assortment of wines would have cost. Plus, champagne will accompany just about every course.
Let's say that you are at home, and find restaurant wine lists intimidating.
First, forewarned is forearmed. Many restaurants are now on line – and as an attachment to their websites, you can also check out their wine menus.
Doing so ahead of time will save you money, and steer you towards a more enjoyable dining experience.
If you have a special bottle of wine at home that you would like to try, why not call the restaurant beforehand and ask them if you could bring your own wine?
They might say yes, and charge you a "corkage fee," which usually runs in the $20-$25 range for the bottle. Some will allow that, if it is a bottle that they do not have in the restaurant wine cellar. The savings can be considerable, particularly if it is a wine long matured in your own cellar.
Don't forget as a courtesy to let the wine steward have a taste of your wine.
With more experience, you can start navigating wine menus with increased confidence, matching wines you enjoy to your favorite dishes.
Is the dinner a special occasion?
If so, you might want to spring for a more expensive wine than might usually suit you.
We had a magnificent dinner at a three star restaurant in Burgundy a few years back, and I gladly ordered an expensive Nuits St. Georges premier cru from a fine vintage year to go with the dinner. So don't be afraid to take a close look at the expensive side of the wine list.
Sometimes there will even be a memorable if expensive bottle, near its retail price, for as a rule, the markup on the most expensive wines tends to be much less than on other bottles.
The dining experience – and the memories – may well be worth it.