|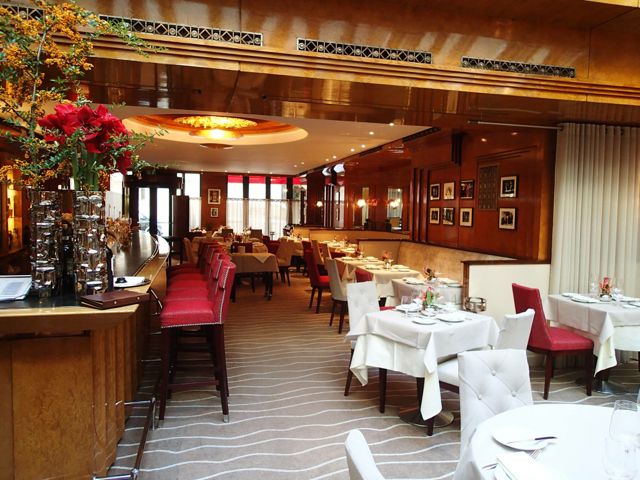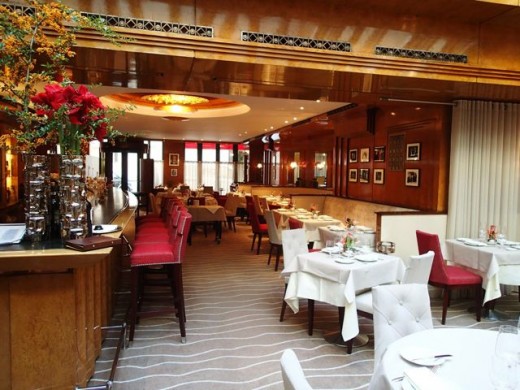 At the beginning of every year, the food world stands still – especially in France – to see what's in the stars in the cosmos of Paris Michelin restaurants. We've got the scoop on what went down (and up!).
Paris already boasts nine of the Michelin guide's 3 star establishments and many more 2- and 1-star restaurants, so it's no surprise that the city is given its fair share of stars every year.
Paris Michelin Restaurants: Which Ones Went Up and Down
Just Starting Out: 6 New 1 Michelin Star Restaurants
This year, Paris is home to six new 1 Michelin star restaurants:
Les Climats in the 7th arrondissement is located in the old Maison des

Dames des Postes. The cuisine from chef Julien Boscus, the son of an Aveyronais charcutier, is definitely updated from the locale's postal past. The Burgundy wine list attracted glances from the Michelin reviewers, so be sure to give it a look.

After time spent in the famed kitchens of Arpège, David Toutain's self-named restaurant in the 7th arrondissement earned its star thanks to its cuisine boasting finesse, creativity and modernity.
Also in the 7th – and also formerly of Arpège – two Guillaumes (Muller and Iskandar) are at the head of Garance, where ingredients are the stars of their plates — you'll appreciate the attention to detail and the exemplary products.
Lovers of fish will fall for 8th arrondissement's Helen, where chef Sébastien Carmona Porto serves up delicious fish and seafood gleaned from small

fishing boats throughout France.

Also in the chic 8th, Penati al Baretto is the only non-French establishment to earn its first star in Paris this year. At this restaurant, Alberico Penati serves up generous, flavorful Italian cuisine worth writing home about.
In the beautiful 18th arrondissement, chef Geffroy Maillard serves up fresh, colorful, flavorful dishes at La Table d'Eugène, just steps away from views over the city below from Montmartre.
Moving Up in the World: 2 and 3 Stars for Excellence
Of course, Paris also gained a few new 2 star tables:
Alain Ducasse at Plaza Athénée in the 8th arrondissement. Many expected chef Ducasse to earn a third star as well, but he says he's pleased with the way his new "natural" menu is doing thus far. The recent makeover of the Plaza Athénée's restaurant includes a menu concentrating on the very un-French lighter fare of fish, vegetables and grains. Perhaps Ducasse has set his sights on three stars in 2016.
La Table du Lancaster's Julien Roucheteau earned the Champs-Elysées address two stars this year. The young chef brings classic French flavors to light in a modern and creative way, while staying true to the traditional recipes, as one is wont to do in such a traditional and classic venue as this grand hotel.
The 3 Star Scene in Paris: One New Chef, Notable Lost Stars
Yannick Alléno at Pavillon Ledoyen since July 1st – this is his first time gaining 3 stars as a chef and owner, since he left Le Meurice and its 3 stars in 2013. Alléno's insistence on delicious produce was behind his decision to open Terroir Parisien, which first seduced us and made us fans of this internationally renowned chef. 3 stars well earned!
Of course, Michelin day can't be a win for everyone. Two Parisian restaurants lost that elusive 1 star – Paris and La Cuisine — and three others were demoted from two to one, namely Relais Louis XIII, Lasserre and L'Abeille.
Did your favorite restaurant earn a Michelin star? Are you planning on trying any of the restaurants on our list? Tell us below!
Sign up for our eNewsletter and receive our FREE wine tasting guide.